Center exam measures measures from meals, test student support food all-in review 3-piece set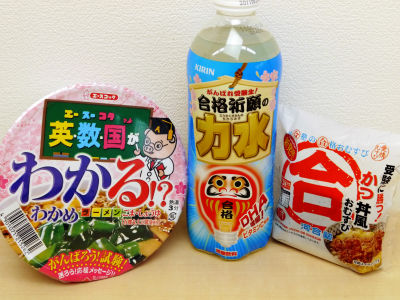 During the year-end and New Year holidays, I think that there are not a few students who spent a lot of time studying without swaying, but the full-scale exam season is finally coming. This year'sCenter examThe deadline isJanuary 15 (Sat), 16 (Sun) of Heisei 20In the near future, Mr. Midorichi each company released test-ready foods at once.

This review, which is the first part, will review a three-piece set perfect for a night meal called "Kawajiku Katsu Donbutsu Musubi", "English · Number · Country-Friendly Ramen Sesame · Soy Sauce" this time.

Details of the taste and appearance etc. of the 3 point set for the test student are as follows.Ramen sesame · soy sauce which understands English, number and country | Product information | Ace cook Co., Ltd.

Kirin Beverage | Kirin passing prayer power

【Limited to Kansai area】 FamilyMart × Kawaijuku University Examination Passing Prayer "Katsu Donburu Musubi Ribe" released! It is! | News Releases | Corporate Information | FamilyMart

The exam preparation supporters who bought this time are like this. Instant food, sweets, drinks and various items were on sale.



First of all, it is "ramen sesame soy sauce which understands English, number, country."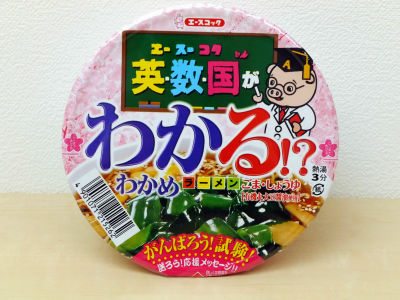 It seems that it is calling the company name "Ace cook" and "English number, country and country (Esukoku)."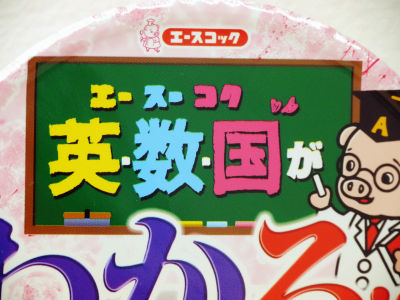 Taste is "sesame · soy sauce". I used organic soy sauce soy sauce.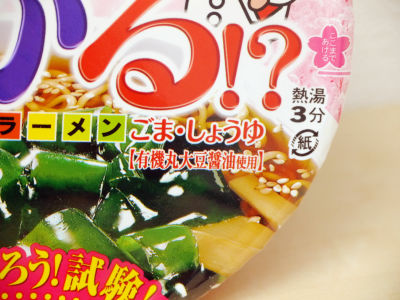 Long hit product that lasts 27 years "Seaweed ramenOne of the series. We also have a psychology of "Wakame" and "Understanding".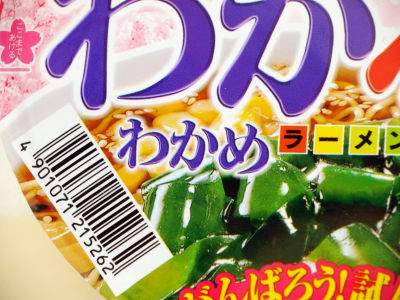 Calorie is 328 kcal per meal.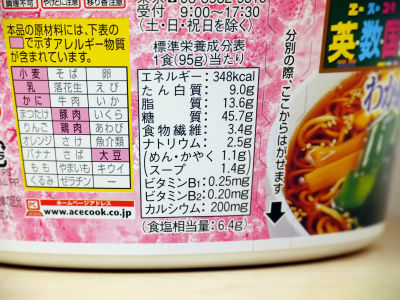 Allergy substances include wheat · milk · crab · pork · chicken · soybean.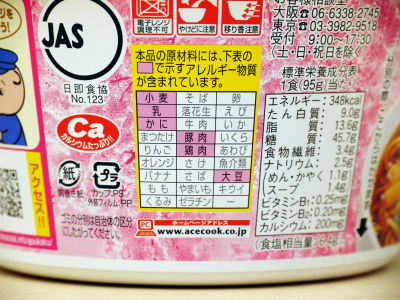 I am doing a campaign of "cheering deco & pictogram gift" until June 30, 2011. It seems good to write a message in this blank part, but ... ....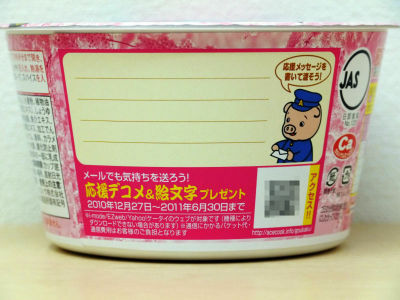 The amount of hot water was 420 ml and a standard was specified.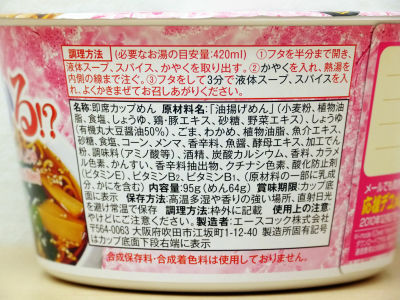 I just opened the lid. Spices and liquid soup, you can see quickly.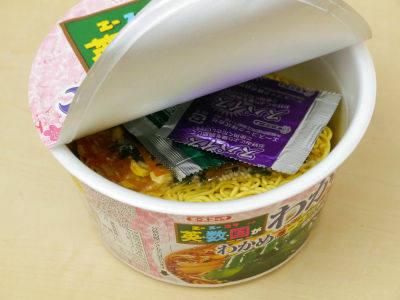 I took it out.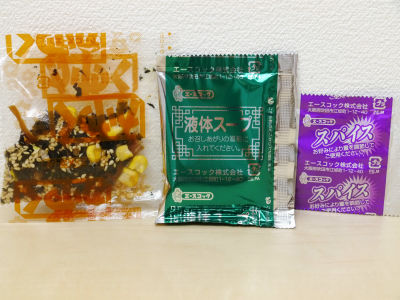 It seems that the amount of wakame is still large.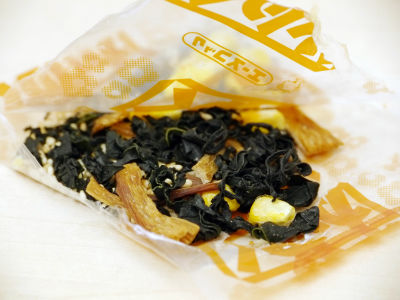 Put in ...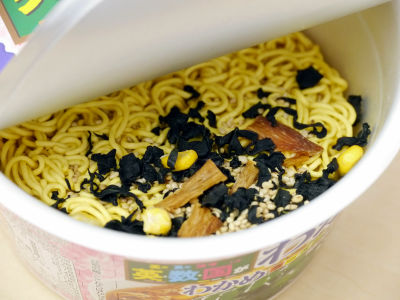 I poured hot water. Don Don wakame opens.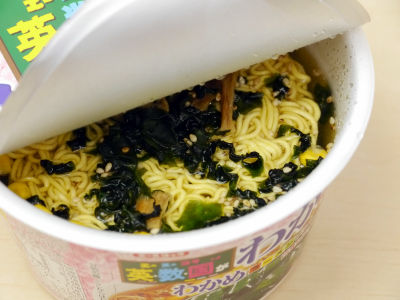 Let's wait 3 minutes.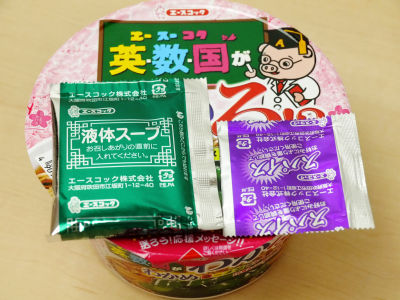 I poured the liquid soup in 3 minutes.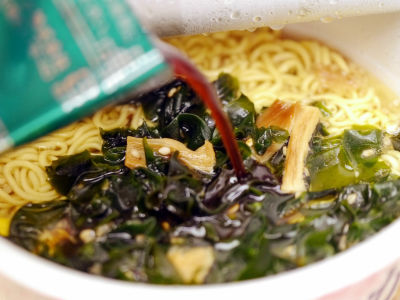 And spiced.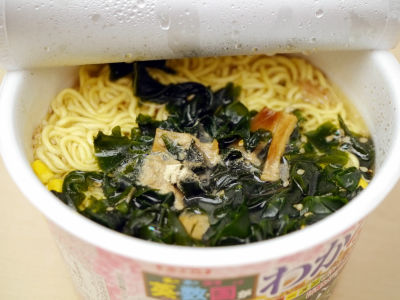 Completion is done by evenly stirring with chopsticks. I will get you.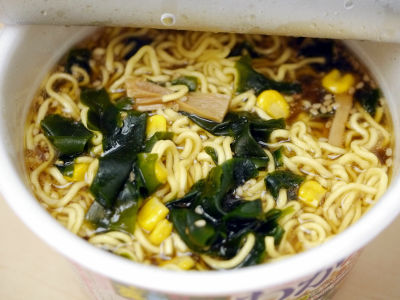 The scent of the seaweed from which the wakame releases appetite and the stimulation of the spice is clearly transmitted in the first mouth. The soup is rather a rather simple seasoned soy sauce taste with just a little bit of fish and seafood flavor mixed, it is rather orthodox type with soy sauce flavor of cup noodles. Noodle is also simple with moderate elasticity, compatibility with soup is not bad. Sesame and corn are a happy supporting role, so if you can eat wakame ramen series deliciously you should be able to enjoy it without problems.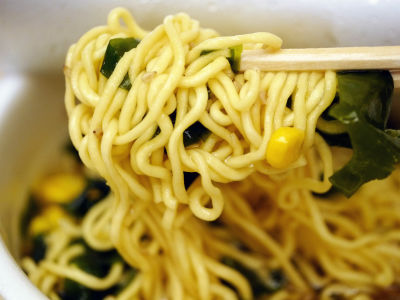 Next is "Power of praying water power" (140 yen without tax).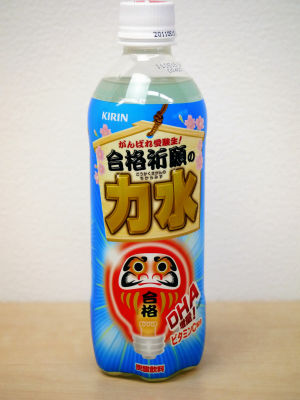 I feel I saw "power water" after a long absence.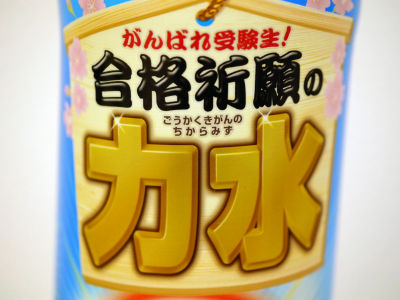 This Dharma, if you look closely it is in the form of a bulb so if you drink this product you mean that the idea will flash.



"DHAIncrease! The character of. DHA seems to have a function to restore the function of the decreased brain, so it feels like it is for students.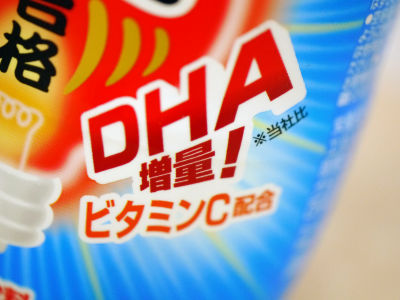 It seems that 77 mg of vitamin C and citric acid are mixed together. With Lucky Seven I'm sticking Gen to such a place.



It is raw material display.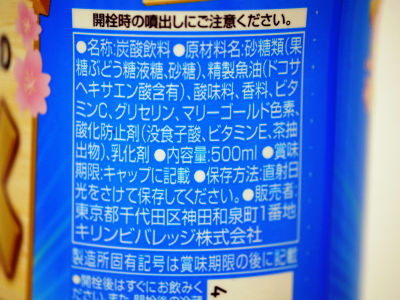 Not only vitamin C and citric acid, sodium was unified with 7 mg.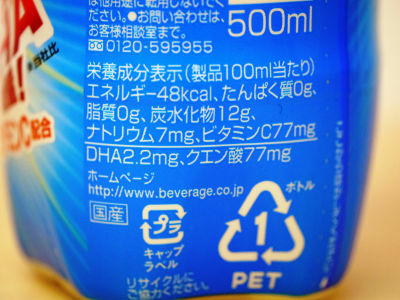 Also a character on the bottle cap.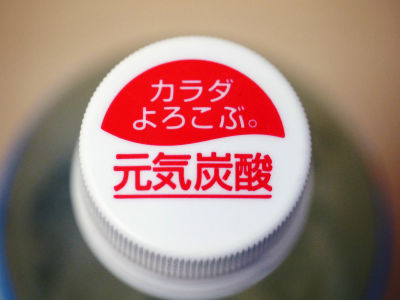 I poured it into a glass. It's like a grapefruit juice.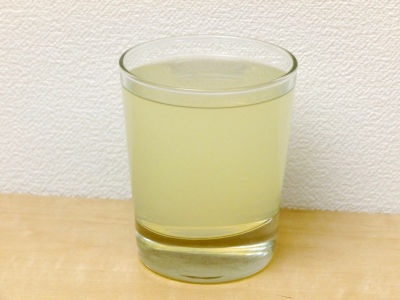 As I drink it, I do not have too much carbonic acid so I feel weak to come to Nodo, but there is somewhat refreshing feeling of refreshment. And because of carbonic weakness, it was pretty sweet. I can not remember the taste of normal power water, but I think that people who like micro carbonated soft drinks can enjoy it as much as possible.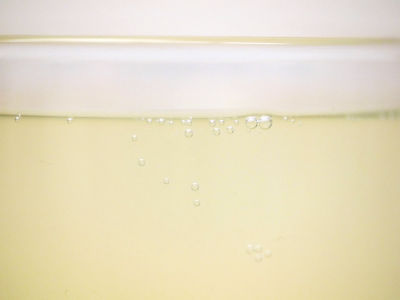 The last is "Kawaijukukuku Katsu Donburu Wind Musubisibi" (138 yen including tax).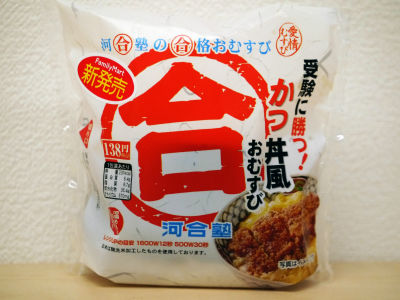 Simple "win" and "and" are wearing.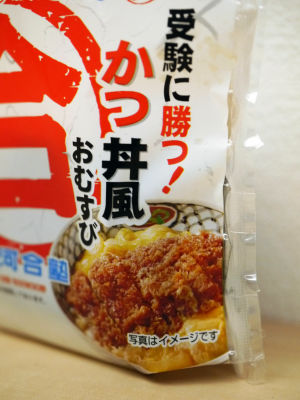 The reason why this product was released only in the Kansai area is because the head office of Kawaijuku is Nagoya City, Aichi Prefecture. By the way, I told that the students attending Kawaijuku Osaka school had commercialized it by referring to the opinion of having them tasted.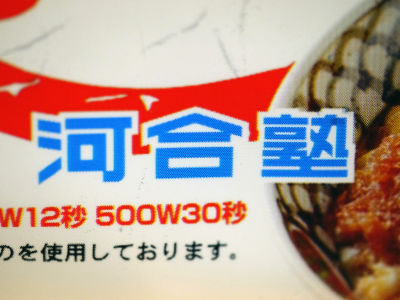 Calories concerned are 231 kcal.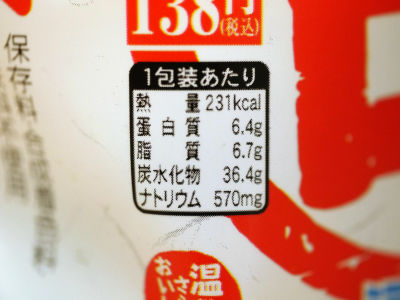 The raw material display on the back side looks like this.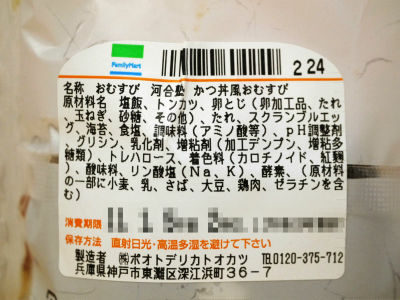 I tried to take it out on a plate. It is a pretty beautiful triangle, and it has a shape that is like a rice ball.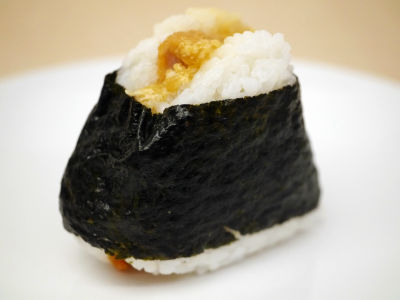 It is the other side. Because glue has not been able to go around, I want you to increase it a bit more.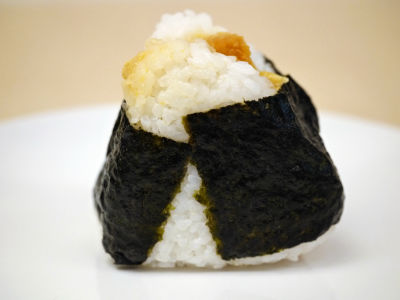 Eggs and part are made as trolley and it looks delicious.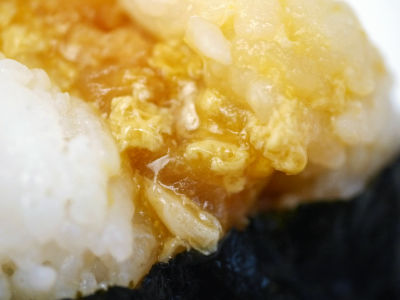 I divided it in half. I feel that the meat is slightly thinner than the egg section.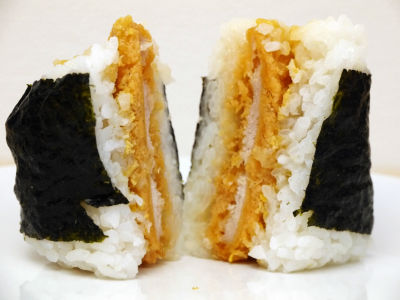 As I eat it, rice and nori are like general convenience store rice paddies, but the dish is working and the onion of the onion is good as well, so you can be sure that the eggs of the pork cutlets are properly made, so it is finished in a cutlet style It is. However, because the amount of meat is not so much, it may be unsatisfactory for the test students alone. From January 4 (Tue) to January 17 (Monday), 2010, it will be released only in the Kansai area FamilyMart.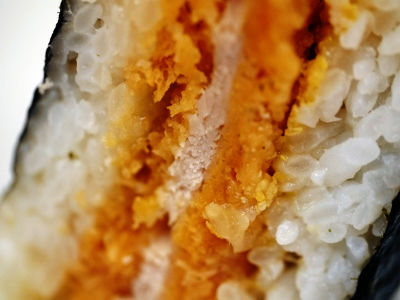 Countermeasures for center examination from meals, exam preparation student batch review snack food edition

Countermeasures for center examination from meals, comprehensive review of test students Supporting Maru-chan