"I wanted to say everything in the work" Director Hiroshi Yamamoto talks at a new work presentation by Neutamina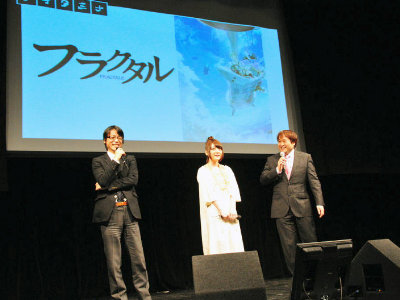 A new line-up presentation of Fuji TV's animation frame "Noitamina" was held on January 7th.

In addition to the information of "fractal" and "wandering son" that will start broadcasting from January at the recital, in addition to the information on "Funkaru" and "Wandering Son", we will start broadcasting from April "C" "We do not know the name of the flower I saw that day. Visual was released for the first time, and information was also released about the program which started in July.

First of all, Mr. Hiroshi Yamamoto of "Fractal" director, Kana Hanazawa of Nessa and Mr. Higashi Hiroki Honorable Story drew a hot talk on the program before the start.

Details are as below. An announcer of Yoshida Nao, moderator, appeared at 19:50, and held a preliminary talk.



The presentation started from the original PV which used the work which was broadcast in Noitamina so far.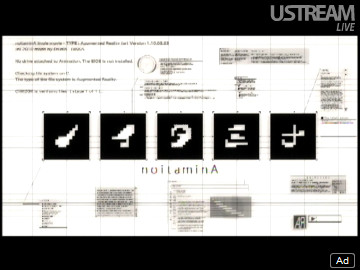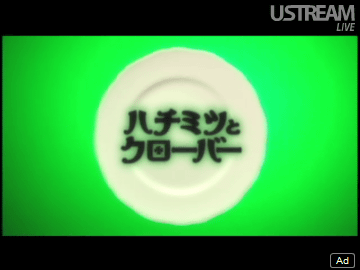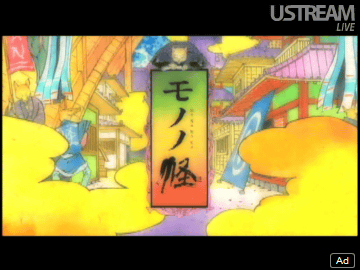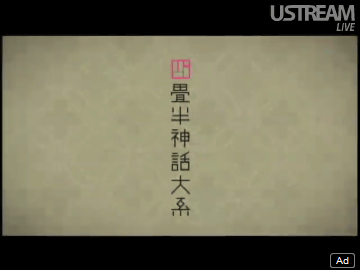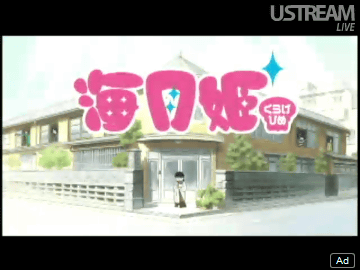 Yoshida Ana, who saw this, commented that "there is no work that has never seen one episode." It is truly. In Noitamina, we also make animated works of original works, but this theme has been actively introducing original works by returning to the keyword "youth".

The work from the beginning of January to the beginning of July is "fractal"Wanderer's son"C"We still do not know the name of the flower we saw that day."Rabbit drop"NO.6"Of six.



First, Hiroshi Yamamoto, Mr. Kanaka Hanazawa, Mr. Higashi Hiroki of "Fractal" appeared and talked about the work.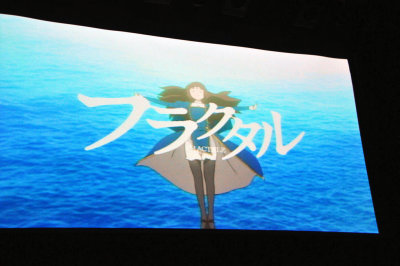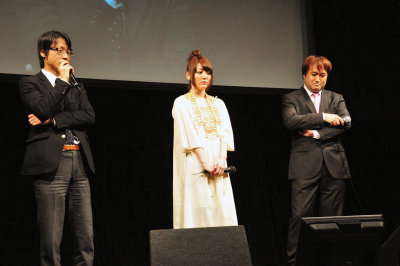 Yamamoto:
All the things I wanted to put in the work. There is nothing to say only to look at the work. that's all.



Yoshida:
Since it is an original work, I think that there are many things the director can do rather than the original, did you think about what kind of things did you make a work for?

Yamamoto:
I started talking about it last year, but I began talking about what I would like to do with Mr. Okada (Yuri), Mr. Ogata rather than me. Although I was talking without being cooked in myself, I thought it was good to have returned to the adventurous act of saying that I can be the origin, thanks to pushing my back on the back of "Yamakan like this" I will.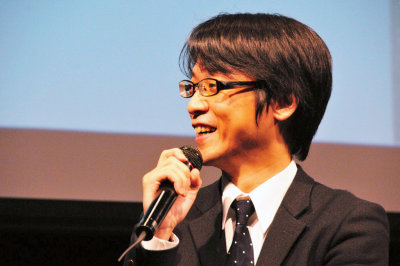 Yoshida:
An adventure play?

Yamamoto:
Adventure fantasy SF may be ... ... It is certain that it is not an educational institution.

Yoshida:
I can not believe it even something ... ... Is Mr. Higashi who was in charge of the story draft originally acquainted with Mr. Yamamoto?

east:
It is a relationship that we meet several times in an animated magazine's dialogue etc, go to a drink and listen to the feelings and so on for the current animation circle.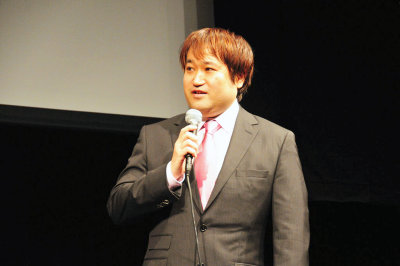 Yoshida:
I am worried about that "after listening". I'd like to ask you various details, but the director.

Yamamoto:
Well, I will dance at the opening.

east:
Opening, I'm pretty cool.

Yamamoto:
I hope you will see me burning.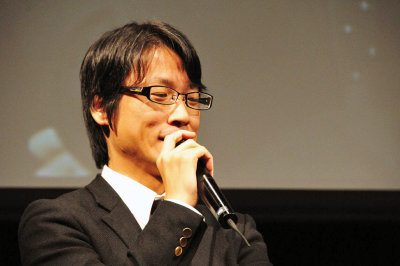 Yoshida:
As a draft story, what did you think when Mr. Higashi Yamamoto made a work for the director?

east:
This time, I showed it as 1 episode 2 story, and I understood what Yamamoto wanted to do again. Sealing various techniques, I have returned to the origin I wanted to make. I think that I tried to make a work by asking what I could do to seal it and it was actually a person who could do various things. From the first meeting, I felt sympathy for the enthusiasm that director Yamamoto's strong thought was coming up and I made a different thing from the current anime, so I opened the withdrawal to do what I can and talk about it I feel like I made it. ...... Oh my goodness, I got Magelles. Were you following up?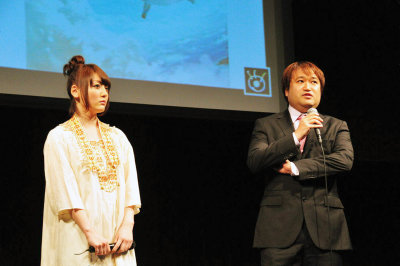 Yamamoto:
It was becoming.

Yoshida:
I think that I would like to talk to Mr. Hanazawa where I thought that these two people would get along well.

Hanazawa:
I was here, I thought something was wrong.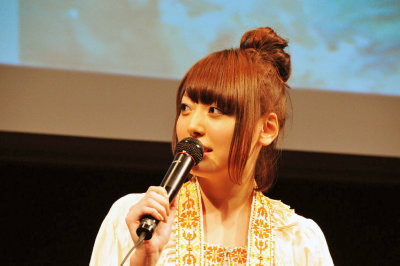 east:
The biggest complaint I'm thinking to Yamakan right now is that I like Flyne better than Nessa (who plays Mr. Hanazawa).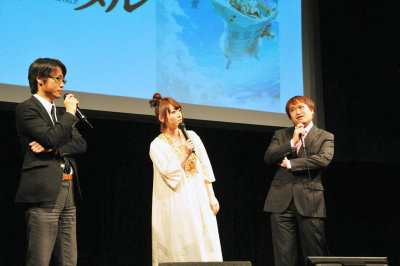 Hanazawa:
Oh, that's right!

Yamamoto:
No, there is not such a thing. Although it may be said that Miwa Tsuda likes Mr. Tsuda (role of Fluene) than Mr. Hanazawa (laugh)

east:
I do not say that there is no love for Nessa, but Flune seems to be out of order.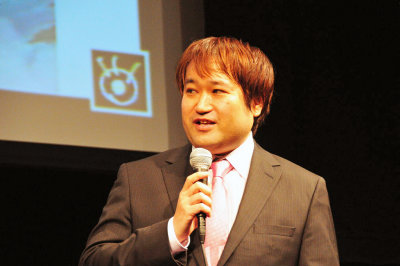 Yamamoto:
That's why I introduced Hanazawa, my hanazawa (laugh)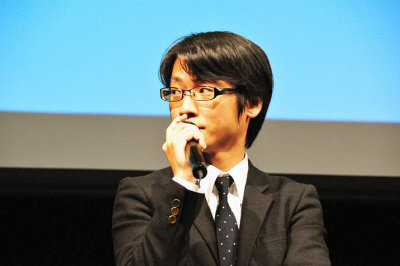 Hanazawa:
Please stop saying my stupid!

Yoshida:
Because Mr. Hanazawa is an original work, I wonder if the cast person knows the last and plays and does not know.

Hanazawa:
I have a scenario, but I do not know until the end.



east:
I have a face that looks like that.

Yamamoto:
No, no.

Yoshida:
So I'd like to see PV video here.

east:
If you are watching the current image, it feels like you feel good after all, fractal. Mr. Yamamoto, I do not know what to do.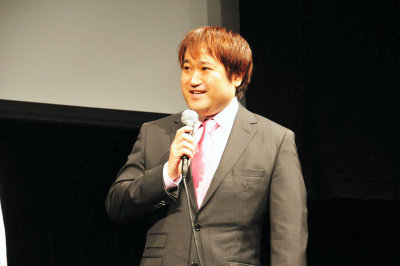 Yamamoto:
What's it? (Laugh)

east:
Perhaps I will win!

Hanazawa:
I am standing here on behalf of the actor, but since the staff's sense of fame has been transmitted even on the dubbing field, I am doing it with the feeling that putting in the soul and trying hard at everyone, so please take a look by all means Please be nice.



Yoshida:
Mr. Hanazawa will also make a relationship with the second part of the presentation, so thank you.

Hanazawa:
It's a weird strange composition like director, director, director, Mr. Hanazawa.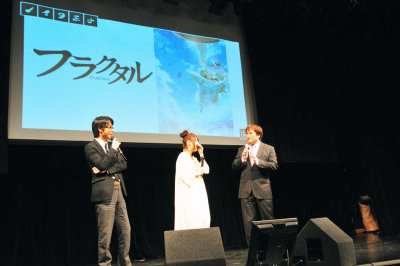 Yoshida:
To put it simply, if it's only a man Ustream I will not see anyone, so please take care. In the end, Yamamoto is the director.

Yamamoto:
As I have seen PV, I can not do anything more than this for me. You can have Mr. Aoki (Mr. Aei) to come out next for more than this. Because I am back and forth in the same frame, I wish I could cut one side. "Wandering" can also be seen ......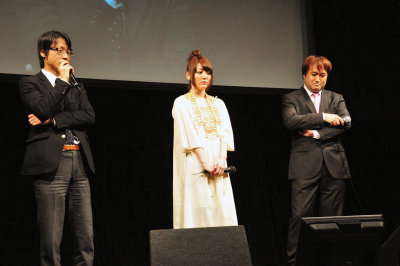 Yoshida:
How you receive this is up to you! That is why director Yoshimoto Hiroshi, Hanazawa Kanaka Hanasawa role of Nessa, Hironori Higashi story draft.

Higashi Hiroki promised to shoot two-shot pictures with Kana Hanazawa on stage, but he immediately took a two-shot picture and immediately uploaded it to Twitter.

Twitter / hiroki azuma: I shot two-shots as I was foretold.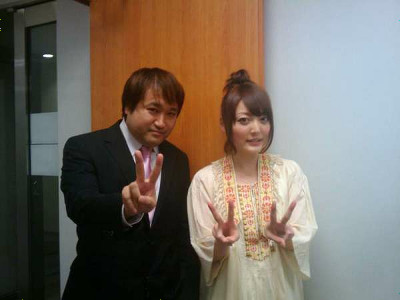 The presentation was continued, and further information on five works below "Wandering Son" was announced.

2011 Noitamina new line presentation, "Fractal" besides the expected work besides