I cooked "rice dinner side dish" and tried it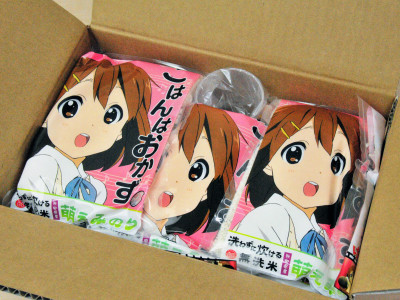 From Toyo RiceRice used "Moe Minori" from Akita Prefecture, which imaged "rice noodakods" appearedAlthough I ordered "dinner side dish" arrived, I cooked and ate and tried it.

Like lyrics, is it a rice that can be eaten as ramen noodles or udon noodles?

I do not know whether it is meal or rice breakfast details from the following.
【Rakuten Ichiba】 【Free Shipping】 "K - ON !!" Original product "Rice is a side dish" from Akita Prefecture "Moe Minori" use 【22 year brand new rice】 No rinse 436 g 8 bags set: Toy Rice with gold bud rice,

Arrived at cardboard box with illustration as announced.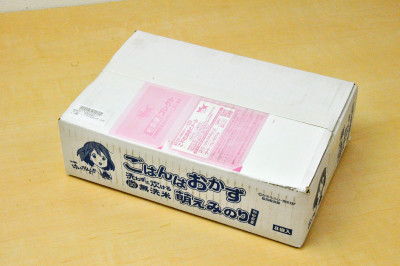 Although it is 8 bags, since it is 3 matches each, it is not so large, and the box is smaller than I thought. Illustrations are not so conspicuous ... maybe.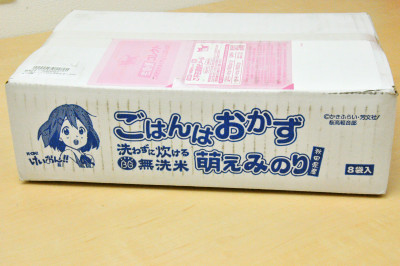 When you open it is the only one.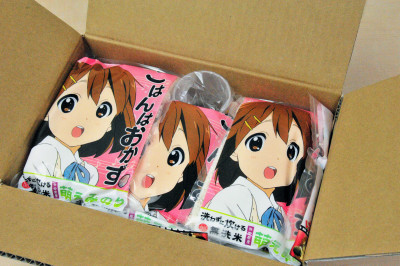 Eight bags of "rice dishes".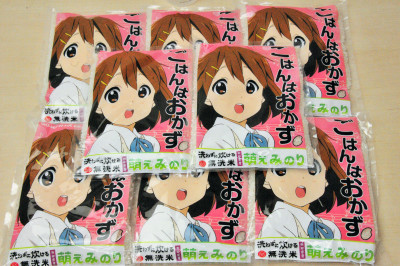 This is a measuring cup. It is a logo with a tea time after school.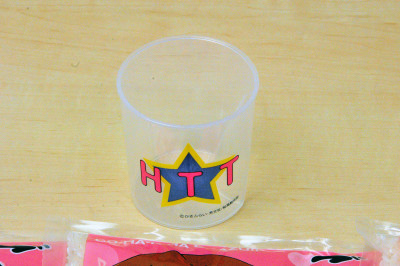 The back side of the bag looks like this.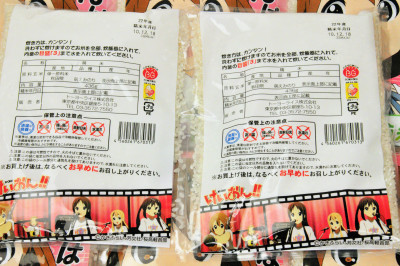 As it entered 436 g (3 cups), it seems that it is supposed to open the bag as it is and cook 3 cooked. ...... I do not think we need a measuring cup.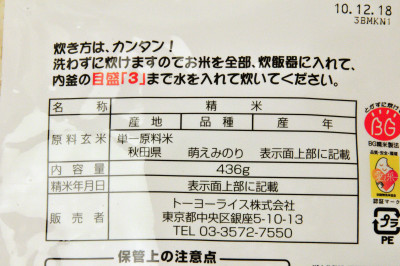 "Please eat as soon as possible" and so ...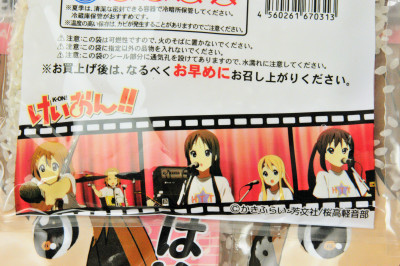 I cooked it at once.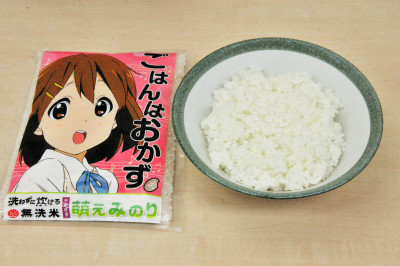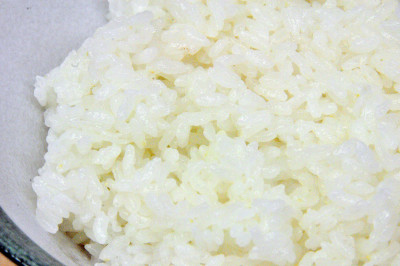 There is also a washing rice, and it is also called a pack full, weighing unnecessary, rice sharpening is unnecessary and very easy to cook is very easy to saved. Although it is better to buy 5kg or 10kg in consideration of cost performance, it may be suitable for those who live alone when considering time and labor. As rice, I feel that it is an ordinary non-rinsed rice, depending on the condition of cooking, but I did not think that it would be like "I would like to eat ramen noodles and udon noodles after breakfast!" As expected. However, if you are a fan, why not try realizing the dream collaboration with carbohydrates without rice, according to the lyrics?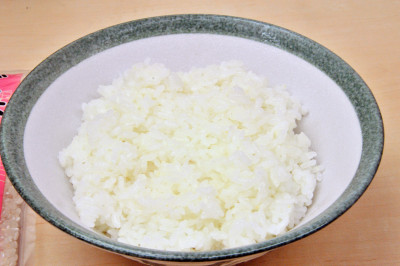 However, if there are 8 bags at a time, I also wanted a bag of characters other than Yui.