Milfs wearing Santa hat swimming in cold, ballet on ice, too much impact photos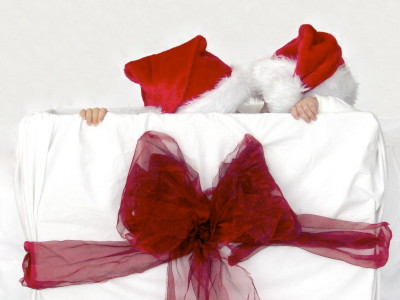 Ice covered China ·Liaoning Province (Ryoichi)A nice senior men and women who swim well without coldness in the river. It seems to be cold just by looking, but her smiling smile wearing a seasonal Santa hat in a red swimsuit makes me feel like I'm going to work hard without losing the cold.

Pictures are from the following.Winter swimmers: walruses brave freezing water and ice around the world - Telegraph

Day in photos gallery - NYPOST.com

Winter ladies in Shenyang - china.org.cn

December 20, the capital city of Northeastern China · Liaoning ProvinceShenyang City (Shinsyo)Women who swim in the cold with Santa hat in the river.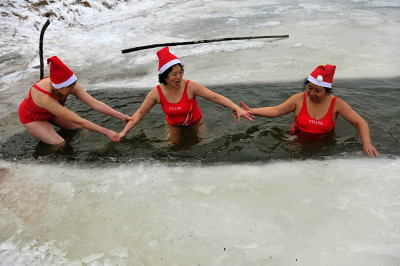 A man who makes a butterfly. Swimming in the cold is thought to have a health effect such as improving blood circulation and relieving pain and stress of the body, especially it seems to be popular among elderly people. It is said that it shines the spirit, increases sexual vitality, and makes the skin look youthful.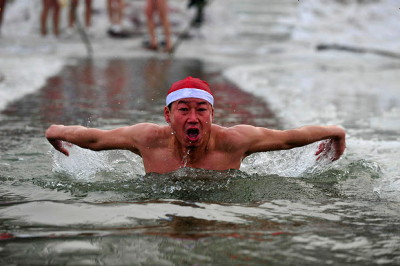 Men and women who play soccer on ice with basketball for some reason. It looks very fun.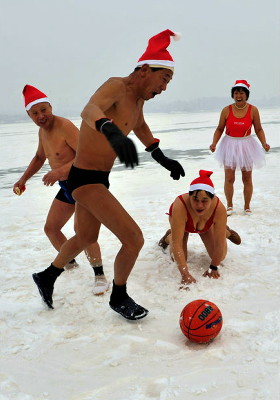 Women who wear tutu and take a ballerina style pose.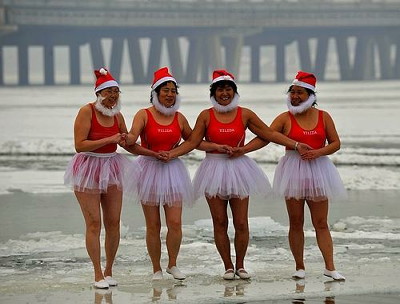 This is December 2007 in Shenyang CityKitami ParkA state of ballet performance on ice that was held in.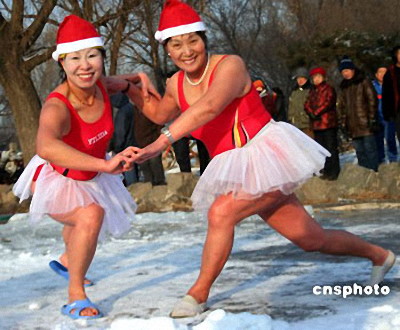 Ballet on ice in Santa style costume of this "Shenyang cold swimming club" seems to be an annual event every year.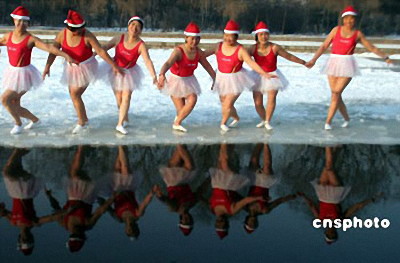 in Note, Posted by darkhorse_log