Small devil color ginger ale is surprisingly spicy, Suntory "Red Ginger" tasting review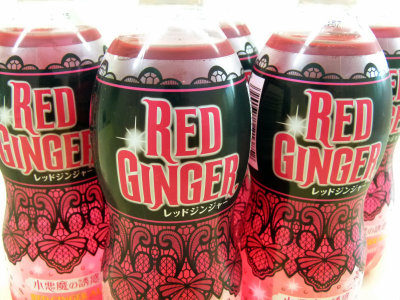 Suntory 's vivid color ginger ale "Red Ginger" was lining up in convenience stores, so I bought it immediately.

It is a package that understands that you imagined a woman who comes out in a certain magazine named a small devil by the concept "not only sweet but spicy small devil sparkling", but the unity taste is What kind of feeling is it?

About the small devil of "Red Ginger", from the following.Red Ginger Suntory

This is "Red Ginger" (147 yen including tax). The whole bottle is pink with strong reddish color, and it is tightening with black accents. It is more like a lingerie than a plastic bottle.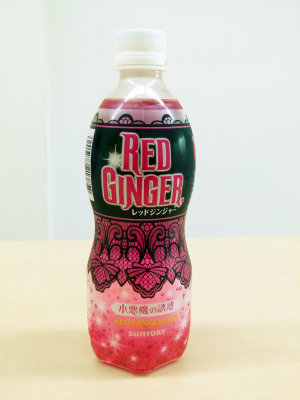 Rounds and necks are clearly attached to the bottle, and a black lace pattern and so on are also coupled with a strong femininity of some kind.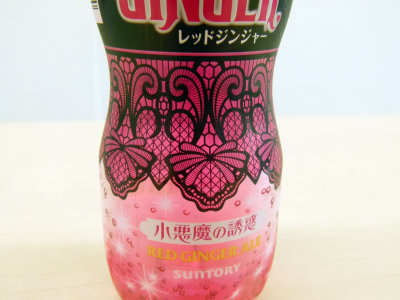 In the lower part of the bottle is a phrase that seems to be "temptation of small devils".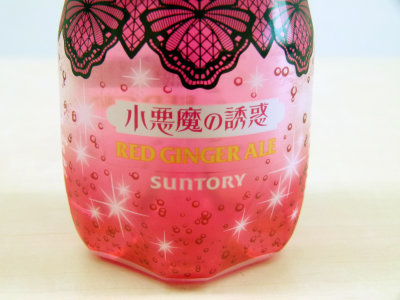 "It's not only a sweet but a stimulus of a guarana and a ginger, it's an adult ginger ale," so it may be that the stimulus is strong against the appearance of a cute type.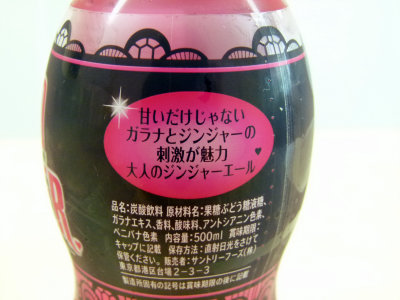 Looking at the raw material name,GuaranaThere is an extract, but the ginger flavor seems to be attached by the fragrance.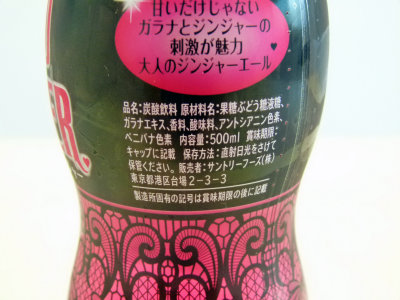 Boot type glass that I got when I bought Mr. Donut's new product "Mont Blanc Tree" and "Christmas Special"I tried it. I understand that rather than a bottle, the juice itself is pretty bright red pink. It seems that the shape of the boots is more clearly visible but it is a color that has a little courage to drink ......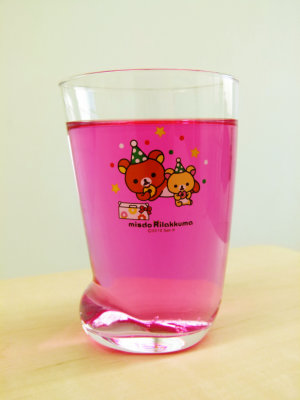 The taste is rather close to Wilkinson's ginger ale, and the sweetness is discreet against the appearance. The bubbles of carbonic acid are finely detailed, the refreshing aftertaste which seems to be derived from guarana and the flavor of ginger is impressive."N.e. o (neo) premium ginger ale"Although it is inferior to those of the special type like the one like, it has a spicy tip that is not ashamed of the name of the little devil, so it may be good to try people who like ginger ale once.