The actual "Harry Potter" whose tomb has become a tourist attraction 70 years after his death, that unknown life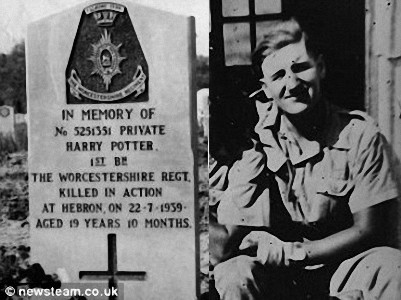 The British Army Harry Potter Nito who died in Israel in 1939. localRamulaIt is buried in the British military cemetery of Fukuoka, but his tomb that his family never visited so far received popularity of the "Harry Potter" series, and many fans of "Harry Potter" commemorated in front of the grave In addition to getting to take pictures, the local tourism bureau also began to introduce it as "sightseeing spot".

Bereaved talks about the memory of another "Harry Potter" who died at just 19 years old.

Details are as below.Grave of real life Harry Potter killed 71 years ago: A tourist attraction for fans | Mail Online

Worcestershire·KidderminsterMr. Harry Potter fromBirminghamIt was in 1938 that I joined the army at. Harry who was 17 years old at that time can not wait to reach the enlistment age, he seems to have joined in cheating if he is 18 years old one year older.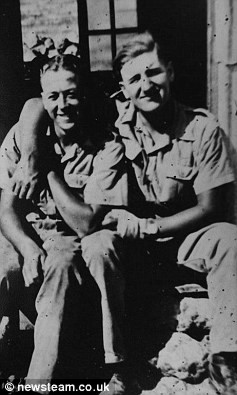 Worcestershire RegimentAssigned toHampshireAldershotAfter being trained for 8 months, Harry, who was assigned as a driver of a transportation force in Palestine in September 1938, will be called with the nickname "Crash Harry". In the spring of 1939HebronMoved to a suburban base, on July 22 of that year, a group of vehicles returning to the base was assaulted by armed robbery, and he died with Joseph Darby 's second soldier accompanied.

A state of a funeral.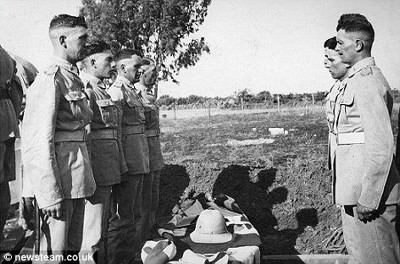 The tombstone is engraved as "19 year old 10 months", but since it was cheating age at the time of enlistment, it seems that the age at the time of death actually was 18 years 10 months.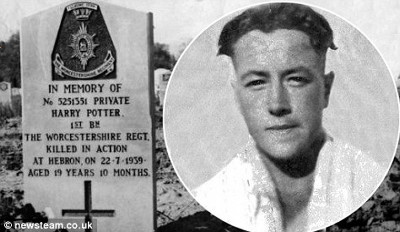 Born in 1989Daniel RadcliffeHe is already overtaking the age of "Harry."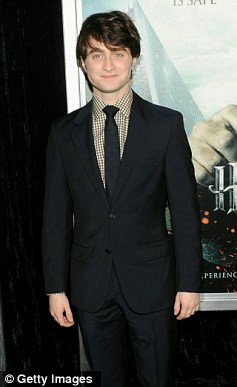 Kinder Potter (77), a former fruit and vegetable dealer of Kidderminster who was six years old when his brother, Harry passed away, said, "At that time it was a child who was still crazy about playing and Harry died I did not know but one day the police officer came home and I remember that my father and mother were terribly upset.In Harry's memories of his life, only the things I had once hugged in front of the fireplace I can remember it clearly. " By the way, Mr. Ken Potter said that "Harry Potter" movies only seem to have been seen on the TV in part, Mr. Ken Potter said that three years ago, a nephew who knew Harry's grave is a sightseeing spot on the Internet It seems he did not notice that his brother and his / her favorite character had the same name until the same name.

Harry's younger brother, older brother of Ken, Mr. Derek Potter (82 years old) looked back at the time when Harry's death was scolded back "My father and mother were shocked terribly, but we kept it secret I remember that my parents had not let us touch children who were children yet, but something is strange is understood by the skin. " "The next day when a policeman came to inform you of Harry's death, a letter from Harry arrived, bringing even more intolerable sorrow."

The last letter written from Harry to Mother Edith said that he wrote, "I am doing fine, returning to Christmas."

Harry's siblings that she was 8 siblings, in addition to Mr. Ken (77) and Ms. Derek (82), the sister Joyce (88 years old) and the youngest brother Lei (75 years old ) Is also alive, lives and lives in Kidderminster. Ray says he named his dog "Harry" after his older brother. Siblings onceRamulaMayor of Mr. Harry said that he had been invited to the graveyard of Harry but in the end it did not happen at the time, he seems to have never been to the grave of Harry since his family. "It is difficult to go, but it may be difficult to think about the security of Ramla," Ken says.
in Posted by darkhorse_log