Disk type 24 port USB hub that can connect up to 24 USB devices appears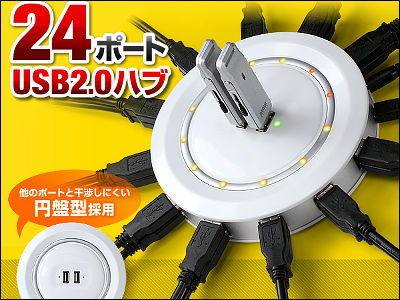 According to Sanwa Direct, 24 USB ports are mounted, and the USB 2.0 hub "24 port disk USB hub 400 - HUB 013" that connects adjacent USB devices connected by the disk type is difficult to interfere with limited sale It is said that there is. As I saw, something like UFO is quite strange to say, what we are going to use for 24 ports in the first place, but the LED light that changes color in the connection situation is also attached, and bus power which feeds electric power via PC It corresponds to both self power which supplements power by connecting the supplied AC adapter.

Details of the price etc. from the following.
24 port disk USB hub 400 - HUB 013 [Sanwa Direct]

The selling price is 5980 yen (including tax), Sanwa Direct (Head office·Rakuten Market Store·Yahoo! Shopping Store·Amazon Marketplace Store) Limited sale only.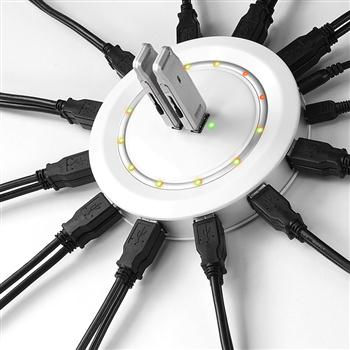 Looks like this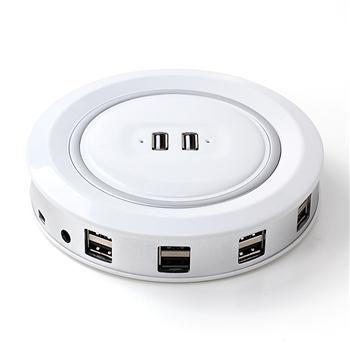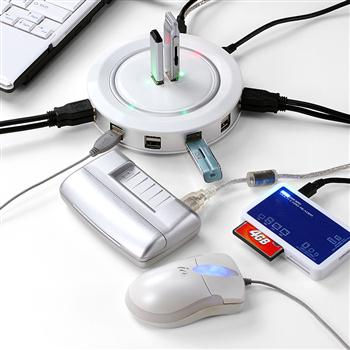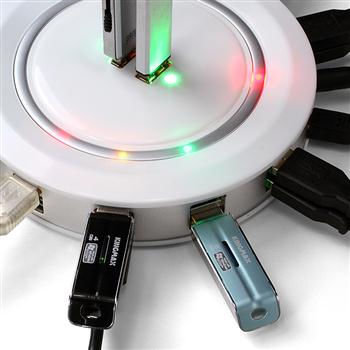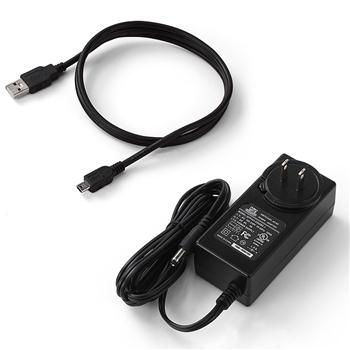 24 port connection possible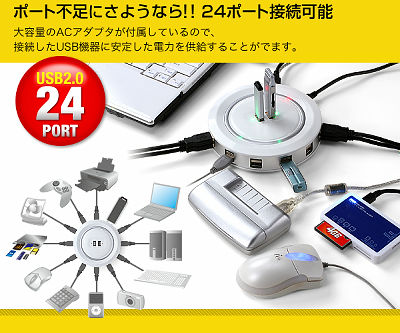 It is to be understood by the color of the LED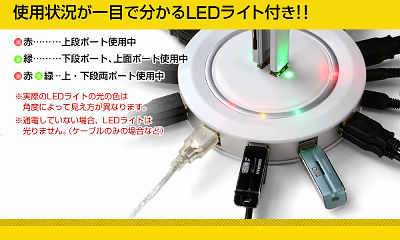 It is convenient for transferring data, but what kind of application is assumed for ... ...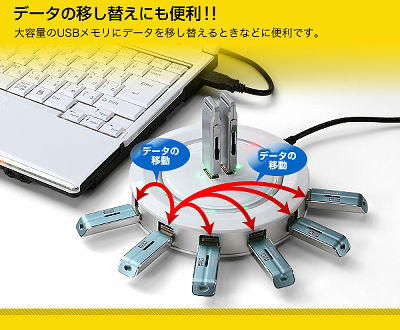 It can also be placed on the top side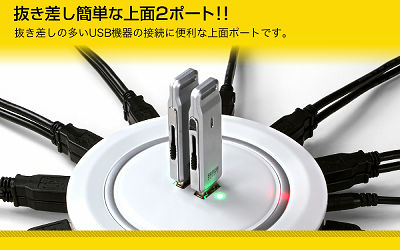 It seems that because it is a disk shape, it does not block the neighboring one another.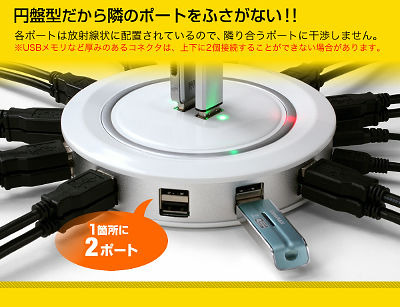 Also supports USB bus power. It is also compatible with USB2.0 "HI - SPEED" (480 Mbps), USB 1.1 high speed (12 Mbps), low speed (1.5 Mbps) mode and it is possible to use it under the USB 1.1 standard environment .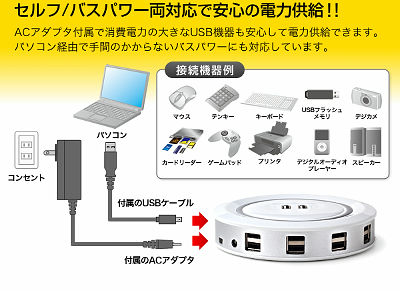 【specification】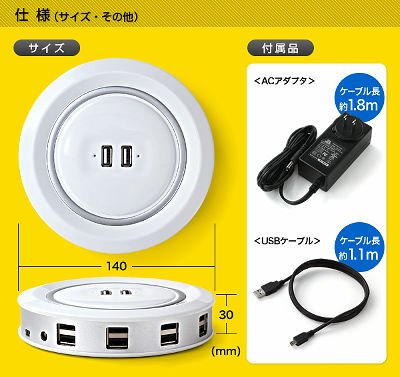 ■ Size: Approximately W140 × D140 × H30 mm
■ Number of USB ports: 24 ports
■ Interface: USB specification Ver 2.0 compliant (USB Ver 1.1 upward compatible)
■ Communication speed: 480 Mbps / 12 Mbps / 1.5 Mbps (theoretical value)
■ Connector:
USB A connector female × 24 (downstream)
Mini USB B connector female × 1 (upstream)
■ Power supply: Self power / bus power
■ Accessories:
AC adapter (cable length: about 1.8 m)
Mini USB cable (USB A connector · male - mini USB B connector · male cable length: about 1.1 m)
■ Supported models:
DOS / V (with Windows) PC
Apple Mac Series
■ Supported OS:

Windows 7
Windows Vista
Windows XP SP1 or later (In the case of SP1 or earlier, updating is required by Windows Update)
Windows 2000 SP 3 or later (For SP3 or earlier, update is required by Windows Update)
Mac OS X (10.2.7 or later)