Ultra high-resolution panoramic photograph of 80 billion pixels, "London 80 gigapixel" overlooking London skyline 360 ​​°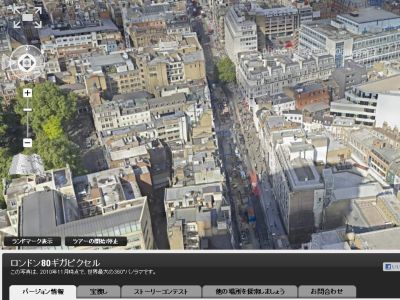 A 10-megapixel high-resolution camera is now being mounted on mobile phones, but a panoramic photo boasting a pixel count of 80 gigapixels (80 billion pixels)London 80 gigapixels"Has been released. This work is made by connecting together 7886 photos taken from the rooftop of Center Point building in the center of London this summer.

In addition to being rotated 360 degrees by mouse operation, this panorama picture is also able to see clearly even the person walking in the city with the thought as if you are zooming in and zooming out, as if flying freely over the London sky I fall into an illusion as if I'm looking around. Moreover, it is said that even the treasure hunting game using this picture is being done.

The details of the powerful panoramic picture "London 80 gigapixel" is from the following.Panoramic photos of London's world record: Big Ben, London Eye, Tower Bridge and more than you can imagine.

"London 80 Gigapixel" is content in "360 cities" managed by Jeffrey Martin. When accessing the above address, this screen appears. It is quite kind since menus and operation methods are displayed in Japanese.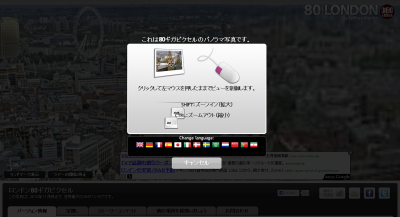 This is "London." You can change the direction by clicking on the control key on the screen or on the photo and dragging while dragging the mouse, and you can zoom in and out by using the "Shift" and "Control" keys or the mouse wheel .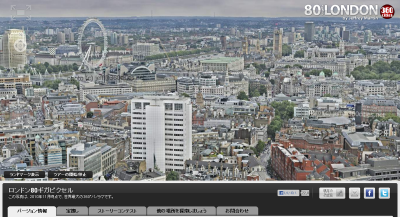 You can enlarge as much as you like as much as you like, so you feel like you're exploring the city. It is a high-definition image so that the face of a walking person can be seen, so I feel a lot of power.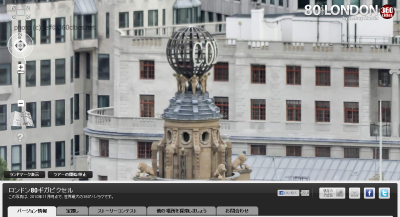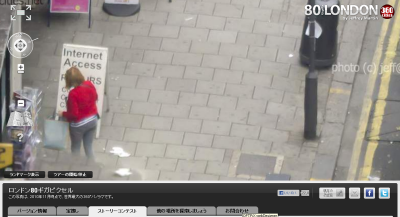 You can also display the map and see which one you are looking at right now.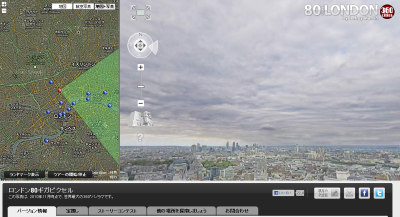 For those who say "I do not know the highlight ......" even if it says "Looking at what I like," the "landmark display" function is only useful for pressing the red frame part button.



With such a feeling, the sights of London are displayed in a staggered fashion, and clicking a thumbnail makes it possible to zoom in to the sights. Ferris wheel whose capsule is characteristic "London Eye", Clock Tower attached to Westminster Palace"Big BenYou can choose a variety of sights such as.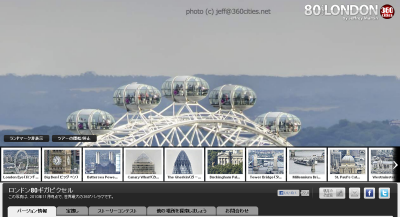 If you rotate the screen around, you can see a big black hole, but this is the shadow of the center point building that was the shooting point. It is a building built in the center of London, so it seems that we have taken a tremendous amount of photos from here.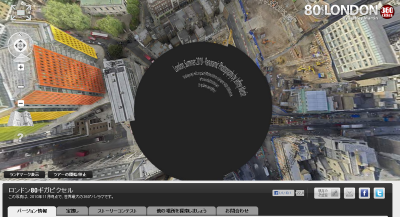 A treasure hunting campaign using photos of London is also held from November 24th to December 2nd, and when I search for items such as "sunflower flowers", "sandwiches in parks", "broken bicycles" and apply, the first It seems that Fujitsu's 27-inch professional monitor is hit by people. Just watching it can be enjoyed, but it may be good to apply for a sweepstake after the incident.