Karaoke date with Kanojo, JOYSOUND to implement collaboration campaign with "Love plus"


JOYSOUNDTomorrow from November 19 (Friday) Konami's communication game "Love Plus"We will start a collaboration project.

In the project, it is said that the three heroines of "Love Plus" will deliver songs with videos singing, which makes you feel like you are doing karaoke date with canojo.

Planning details are as follows.
Love Plus × JOYSOUND | JOYSOUND.com

In JOYSOUND, from November 19, it seems to deliver music with a video singing "Love Plus" songs with the latest equipment "CROSSO".

Song of Takamine Aika is "Lamb's Love Song."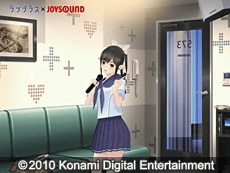 Ringo Kobayakawa's song is "freckle".



The song of Anegasaki Ningyo is "MUGO · · · sexy".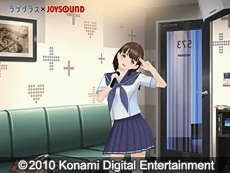 Users can also sing along with rhythm singing dancing Canojo and enjoy the experience of karaoke dating actually. In the future, it is planned to respond to the function "collaboration movie" that can enjoy virtual duet, and it will be possible to shoot karaoke as a movie together with canojo.

Although the songs are currently the above songs one by one, they are scheduled to be added in the future.

Incidentally,JOYSOUND avatarLove Plus item has appeared and it seems that you can receive something secret as you complete it.