Japanese Food Sciences sausage factory tour: I saw a craftsmanship soul in a pink shining "pro-g" fabric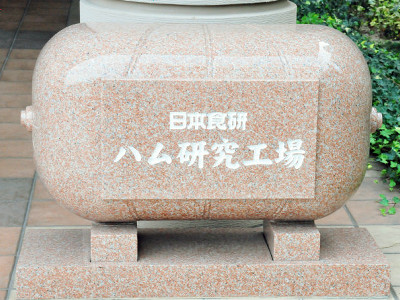 I visited the factory of Nippon Shokan in Imabari City in Ehime Prefecture,It is supposed to have come to visit the factory but it will be a pity to see the palaceAlthough I experienced the impact of the impact, the original purpose of this visit is drooling just by recallingSuper authentic Ham · Sausage "Progeset"It was supposed to be witnessing the workplace where the .......

so"Palace Factory"The excitement of the food is also kept intact, I continued to infiltrate the" Food Research Factory · Ham Research Factory "and visited the sausage making of" Projet "mainly.

The tour report is as follows.
From the palace factory to the food research factory / ham research plant, the figure of Banco, a character of Nippon Shokan founder · Mr. Kazuhiko Osawa and "Banquet hall of yakiniku" is displayed.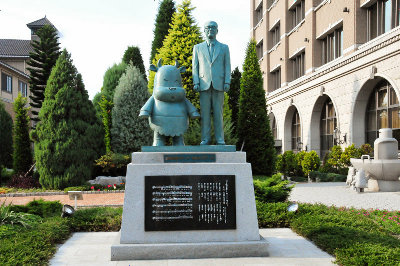 Palace factory garden is in ViennaBelvedere PalaceIn contrast to the image of the garden, the garden in front of the ham factoryPalace of VersaillesThe garden is a motif.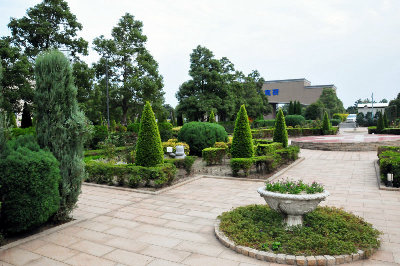 Banco holding a lamp. Employees can not grasp how many banco in the premises are there.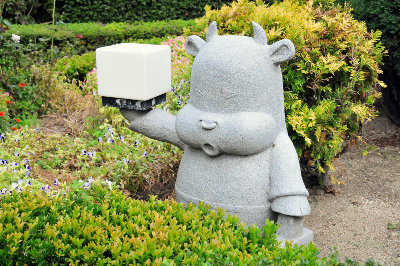 I found a bottle shaped fountain of yakiniku sauce. The fountain was stopped on this day because the wind was strong, but it does not seem to spew out.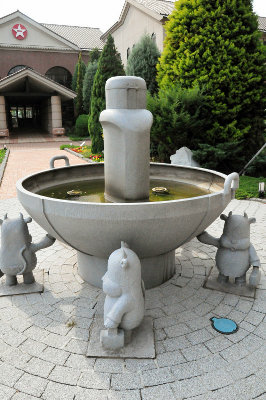 Banco that supports the fountain.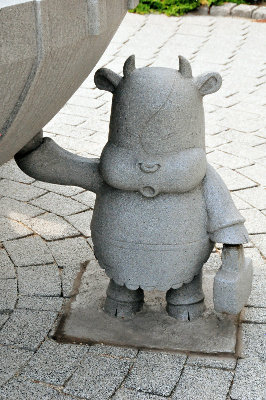 Entrance of the factory.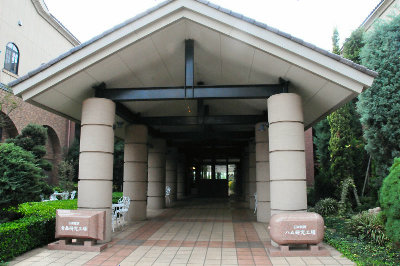 There were tables and chairs beside the porch. It might be like a hotel rather than a ham factory.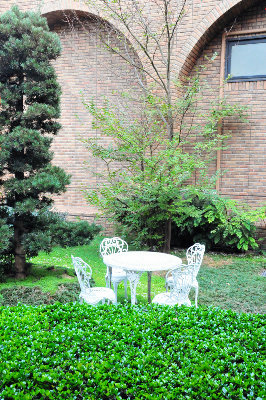 The left building is a food research factory.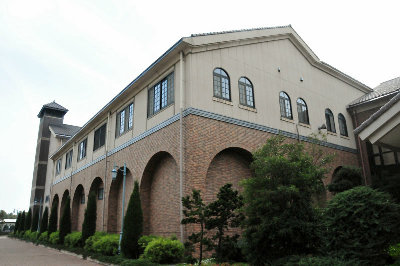 The right building is a ham research factory.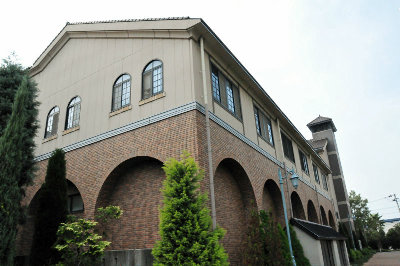 Although it is bilaterally symmetrical, it seems that it is impossible to see the whole picture including the left and right buildings from the front due to the positional relationship with the head office building.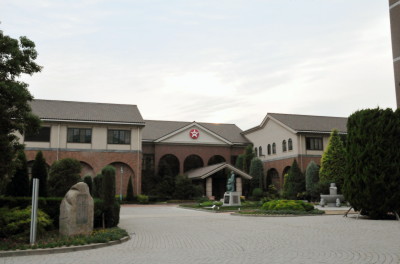 Entrance hall. Whereas the palace factory was Austria, the ham research factory seems to be the theme of Germany.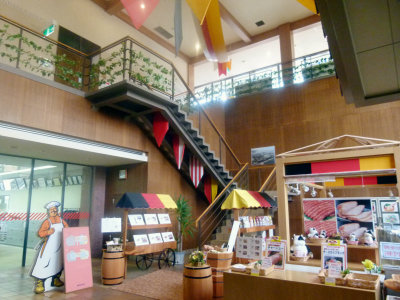 From the electric room on the 2nd floor of the food research factory you can see the whole picture of the palace factory.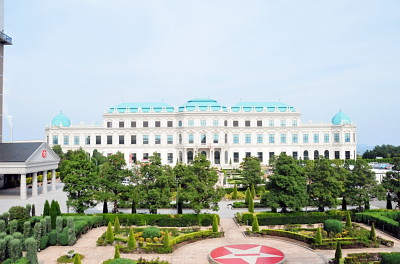 Versailles style garden.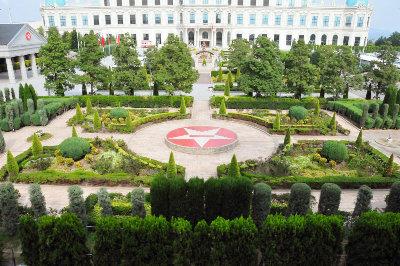 Front gate direction.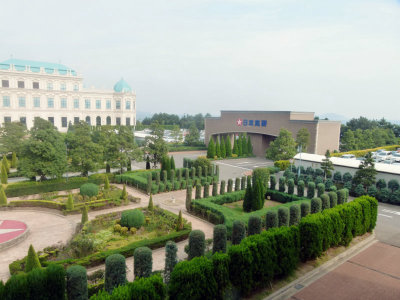 You can see bronze statues of head office buildings and Banco and Osawa president.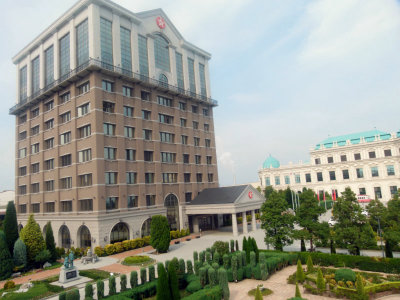 Ham research factory is also "World ham · sausage museum", and there are various exhibitions along the tour course. Like a torture instrument at first glance this is a tool called "hum holder".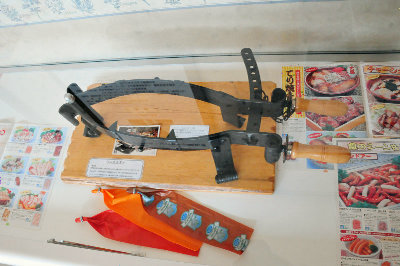 Loose type retainer (left) and flower type retainer (right). It is a tool to shape the shape of pork to be made into ham.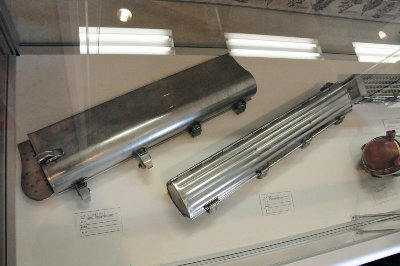 Cross section of loose retainer.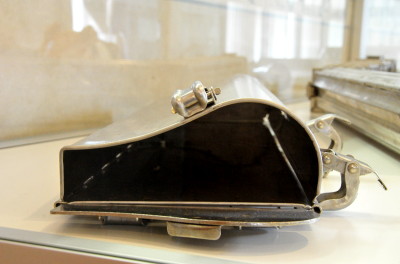 The package and the real thing of the world's ham · sausage were also exhibited. This is from Germany.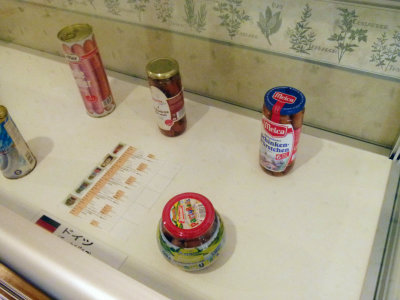 Bottled sausages are common in Germany. I do not think we see it much in Japan.



In the tour route of the ham research factory, you can see where ham and wiener sausage are processed in the processing room and where smoked sausages. Meat is made from local Ehime prefecture pork, remove cartilage etc. cleanly and use. It seems that they are amazingly surprised at the carefulness of the treatment because they have come to visit.

In sausage making, the task of "cutting" which kneads the material while compounding the material and finely kneading has become the part where the most sense and technique are required, and only in skilled craftsmen who trained for more than 10 years in authentic German only cutters I heard that you can not touch it. When finished meat is filled in the sheep intestine through a nozzle, it becomes sausage. Recently, there are many products using artificial intestines, but all "sausages" of "proget" are using the sheep's intestine.

After finishing the sausage making tour, I headed to the research and development room on the second floor and had me taste of sausage and bacon.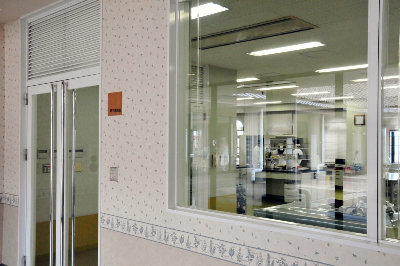 This room which develops products We have all kinds of mini sized smoker and other equipment, so that you can try ham and sausage prototypes and tasting.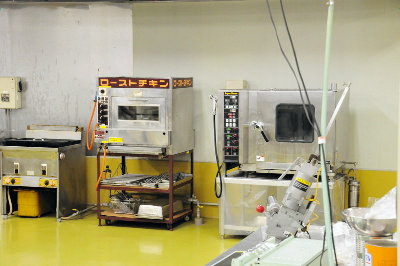 When I tasted the other dayShocked that this is bacon!?From bacon. Anyway it is because I want you to taste thick and thick, I do not dare to sell it with slices because I am confident. I had my craftsman cut it, but it is thick enough to think "Eh, that much ... ...."

Evidence that the blood vessels appear in the fat but never freezing the meat. In bacon made by defrosting frozen meat, blood is lost when thawing, it seems that the fat is white.



It is said that bacon of progeset without oil scarcity can be eaten raw. There is sweetness in fat, it seems to be good for salad topping etc. In Europe it seems to eat slices of raw lard with cheese sensation, but it may be a sense close to it.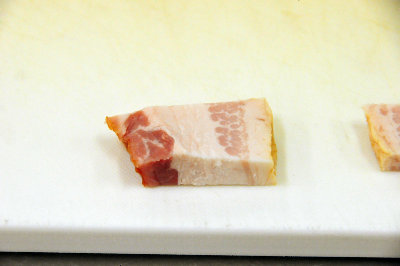 Baked items are here. There is sweetness with sweetness, the taste of meat is firm, it seems to be something different than bacon. Although it looks good to have breakfast with eggs, it tastes good for beer and wine too. Because saltiness is firmly divided, it seems to be quite delicious even if you make carbonara etc etc in this bacon. It is recommended that taste comes out as something such as German potato and boiled potato etc. In the case of simmered dishes, it seems that it can be used even with lumpy meat feeling by cutting large.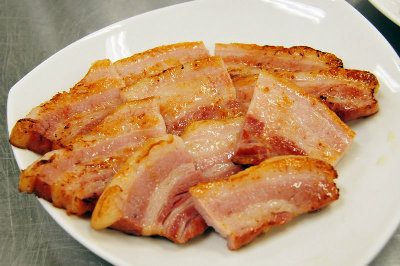 "Viener Wurst" who saw filling and ligating from cutting earlier. I received it at Boyle.



When I fold it sounds good and crisp. Very smooth silk ground dough contains fine air, it is unique texture.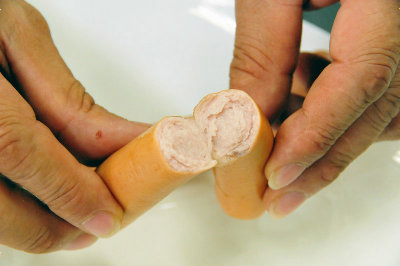 Subsequently, 'Selzer Wurst' of sea buckthorn with spices such as marjoram. I got something baked in a frying pan.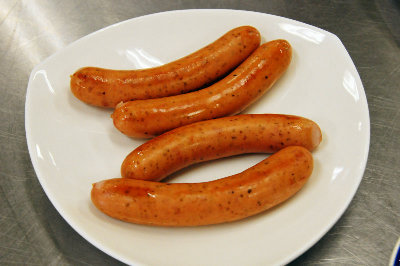 It is pretty juicy, it is more seasoned than Viner Vurst of the previous time, but it also has a refreshing herbs, it is very easy to eat, it tastes like beer.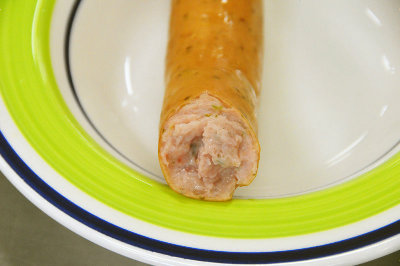 Finally, we tasted "Kleiner Wurst" with beef. Also in a frying pan.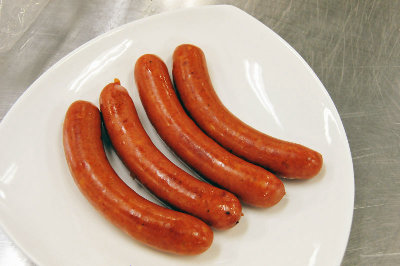 There is a famine, and the meat is packed tightly. It may be the taste of which taste is known, because it has the most characteristic taste and the umami taste is also strong, but the taste to be liked is pretty, but since I feel a sense of being eating meat firmly, it is irresistible for meat-loving people maybe.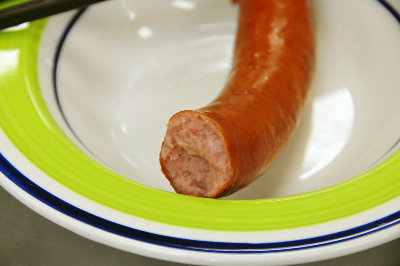 In addition, October 28 (Thursday) and 29 (Friday) at the Edobori Nishi-ku, OsakaEhime Prefecture Osaka OfficeTasting sales of progets will be held at ShimbashiKagawa · Ehime Satoru ShunkanenBut it seems that merchandised items are being sold.

· Continued
We visited the museum where the food samples were full at the Nippon Shokubai head office building with ocean view, and ate the rice at the employee cafeteria