KDDI announces the concept model of "iida smartphone" that emphasizes design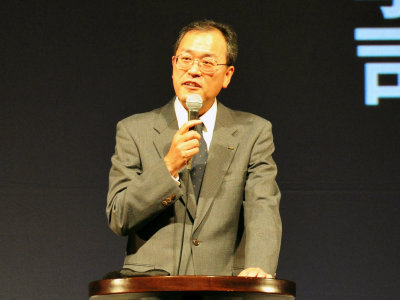 At KDDI's autumn / winter model presentation presently being held, INFOBAR and other innovative designs known as "Iida (former au design project)"It is now clear that the concept model of the brand smartphone will be announced.

The Android smartphone "IS 05" that adopted the casual design was just releasedIs it a model of cutting edge design that will meet the demand of users who want to get a different smartphone than others?

Details are as below.
KDDI 's next president, Kansei Tanaka, who answers questions and answers at the 2010 autumn and winter model presentation.On October 29, I will announce the concept model of a smartphone that has "iida" brandIt was announced.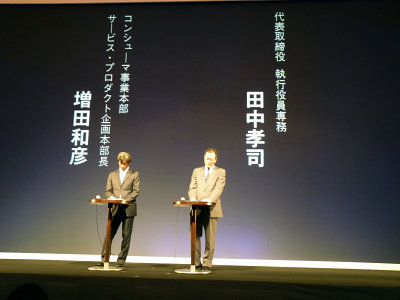 Concept model means that it will be unclear whether it will be a product, but from the age of the "au design project" it was often said that "the concept model will be commercialized", so what is it like It is a very worrisome point whether a model will appear.

The official page of KDDI's autumn / winter 2010 is as follows.

Au new model in winter new appearance! | Au WINTER COLLECTION | au by KDDI