Users living in apartment houses such as condominiums are easier to introduce optical fiber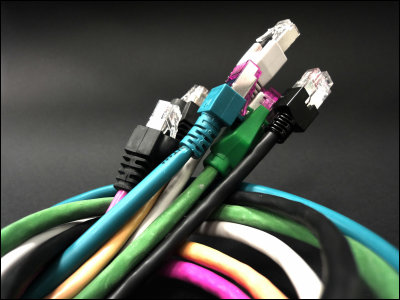 If you live in a multi-family residence such as an apartment or an apartment, you may not be able to introduce a high-speed line using fiber optics, and it seems that there are cases in which it may be inevitable to give up, but we introduce optical fiber more than before It became clear that it became easier.

Details are as below.
【Flets Hikari】 About review of service provision condition of condominium type mini - Expanding target for customers who live in smaller multi-family residences -

According to NTT East's release, today, from 15th October, the terms of providing "FLET'S Hikari" condominium type mini, which is offered to apartment houses etc., are changed from the current "case where more than 6 contracts can be expected" to " It is likely to expand to the case where a contract can be expected ".

This makes it possible to provide "FLET'S Hikari" condominium type mini even for users who live in collective houses of a smaller scale than before, so it is said that it will be available to a wider range of users than ever before I will.

The change content is like this.




Price plan list. There is no change in the price itself.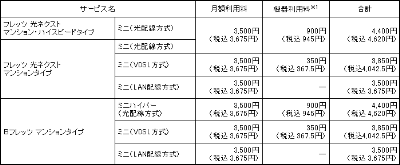 It is good news not only for apartment houses with small scale originally, but also for users who "have little to join and can not but give up".
in Note, Posted by darkhorse_log