Inexpensive high-vision liquid crystal television of 32 inches, 3 waves corresponding to real 20,000 yen range will be limited sale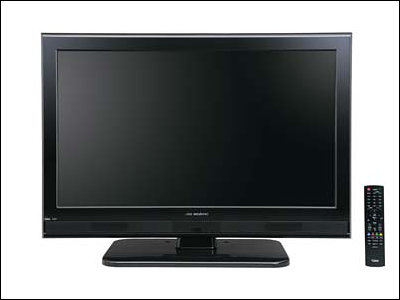 From December the eco point will be halvedBecause it seems that demand for runaway of LCD TVs is likely to increase, it became clear that a cheap LCD TV with a real price of 20,000 yen will be released on a limited basis.

In addition to terrestrial digital broadcasting, BS digital broadcasting, 110 degree CS digital broadcasting and Internet can be connected to enjoy images and news "ActivilaWe have achieved sufficient usability such as correspondence to ".

It also makes clear that it is planning to release an overwhelming low-priced digital tuner.

Details are as below.
SeiyuAccording to the press release sent from Wednesday, the company will start operations on Friday, October 15, in accordance with the replacement demand due to the revision of the eco point system implemented from Wednesday, January 1, It is said that it will sell limited 32 "digital high definition television" LVW - 324 "made by DX antenna. The price is 39,800 yen.

"LVW-324" released this time is a liquid crystal television equipped with digital tuners corresponding to three waves of terrestrial, BS and CS, meeting the current unified energy saving label 4-star standard, so the eco point system If you purchase it before December 1 when it is revised, you will be given 12,000 points of eco point and you can buy it at real price of 27,800 yen.

This is "LVW - 324". In addition to the 3-wave compatible tuner, it is compatible with "Akutobira" which can enjoy video and news by connecting to the net, and it automatically adjusts the "brightness sensor" which automatically adjusts the brightness of the screen and the change of volume Equipped with functions such as "perfect volume". It has HDMI terminal, PC input terminal and SD card slot.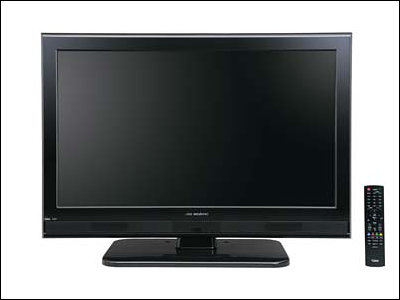 Also, in addition to releasing the 22-inch model made by DX antenna at 28,800 yen and the 40-inch model at 69,800 yen, from November, peripheral equipment such as terrestrial digital tuner will be released with overwhelming low price, We are planning to focus on introducing low-priced high-quality products that we independently developed and procured for the holiday shopping season.