Netbooks are not replaced by tablet terminals, and "dual OS" is predominant in the future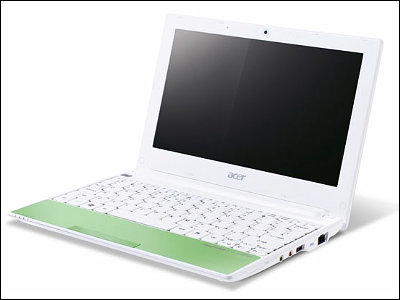 Netbooks that are worried that the market will shrink greatly as popularization of Apple's iPad and tablet terminals that use Google's "Android" etc.However, the tablet terminal never replaces the tablet terminal, and Acer, the computer maker of the netbook market, ranked No. 1, predicted that it will continue to grow in the future.

Also, in the future netbook "dual OS" will be mainstream.

Details are as below.
Dual-OS to become a standard for Acer dual-core netbooks

According to this article, at the new netbook presentation for young people equipped with Acer Taiwan corporate CEO, Scott Lin equipped with a dual-core Atom processor ", the netbook was replaced by a tablet terminal It is said that it was not existed.

Newly announced "Aspire One" with dual core Atom "N550"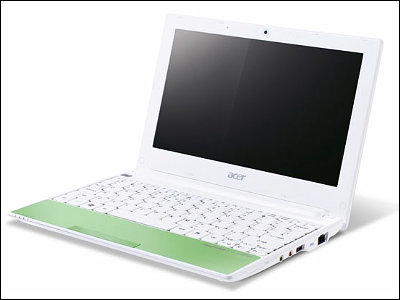 It is like this where I closed it. It is only for young people, and color usage is bright.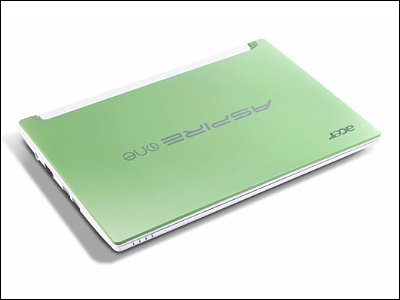 The shipment volume of the netbook market in 2010 is expected to be 36 million units, but according to Mr. Lin, the netbook market will grow to 50 million units in 2014. In addition, Acer is confident about achieving this year's target of shipping 40 million notebook computers, and Acer leads the netbook market by shipping 10 million netbooks I am going to continue.

In addition, it is revealed that the future of netbook prospects is to make the "dual OS" model with both the conventional "Windows 7" as well as the low cost Google "Android" standard specification We are planning to increase the appeal power to consumers by installing two OSs.

If Acer, which is the No. 1 market share in the netbook market, will adopt the dual OS, the possibility of other companies to follow up is fully considered, but can we really break netbooks and tablet terminals in the first place ...? Is it?