McDonald's new product "Icon chicken cheese fondue" taste review, taste beyond imagination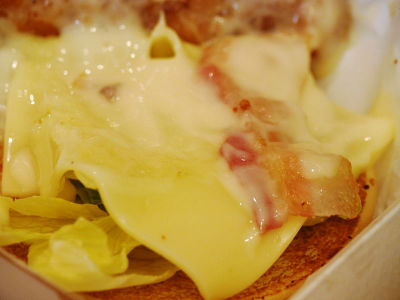 New products at some McDonald's stores for a limited time from October 1st (Friday) to October 7th (Thursday)Icon chickenSince it is said that four types of preliminary sale are being carried out, we first tried it from "cheese fondue".

This is to reproduce the typical European cuisine "Cheese Fondue" with chicken, sandwiched meat meat chicken with toast buns topped with powdered cheese. Other ingredients are mozzarella cheese, bacon, sliced ​​lettuce.

Tasting photo review is from the following.
This time it came "No. 2 Utashimashibashi store", this is like a big publicly advertised at the entrance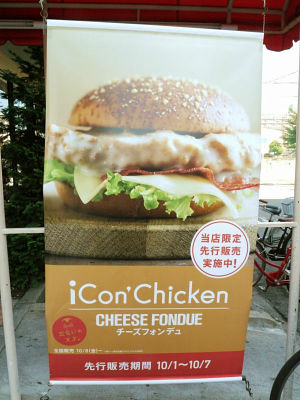 There are plenty of people in the shop. All in line this cheese fondue pair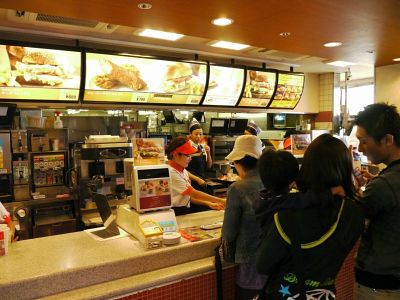 Set is 680 yen, single item 360 yen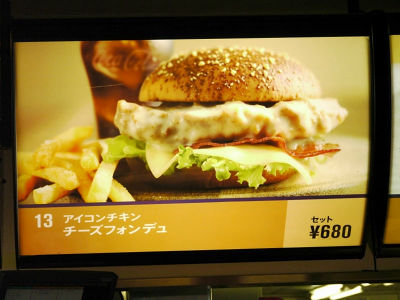 So when I ordered it came out instantly, indeed McDonald's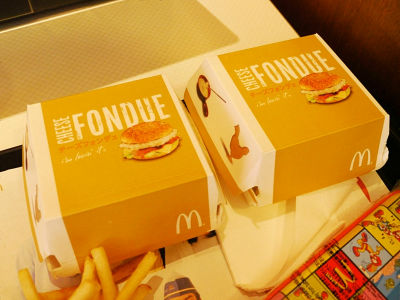 Cheese fondue is printed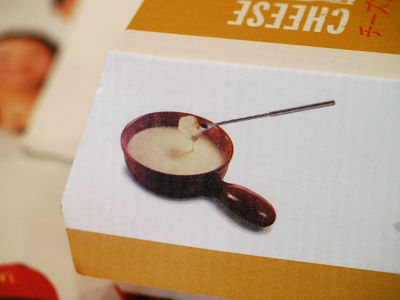 Let's open it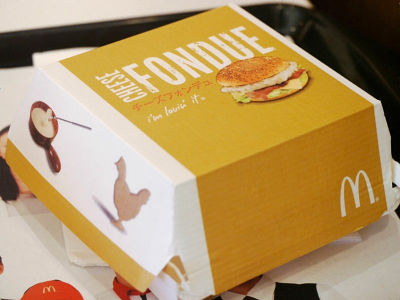 It is this buns who notices immediately after opening it. It is powder cheese that is on top.



Surprisingly large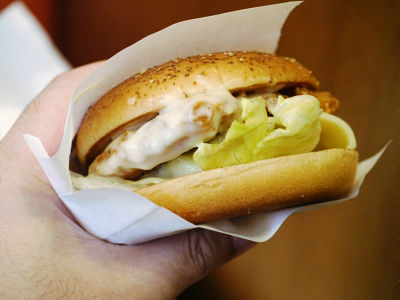 A cheese-like sauce flows out with a rough surface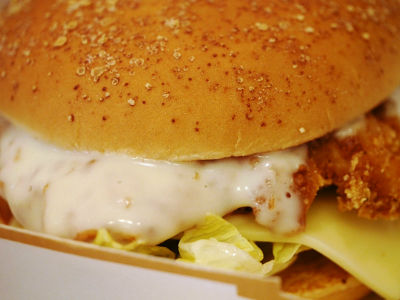 Chicken looks like this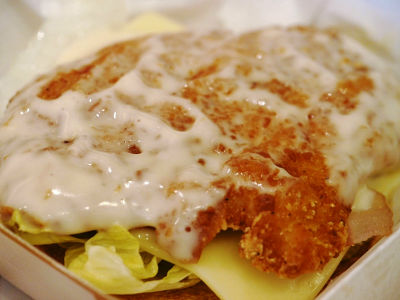 Chicken itself seems to be Pasapasa like the example, but the taste of cheese is dark.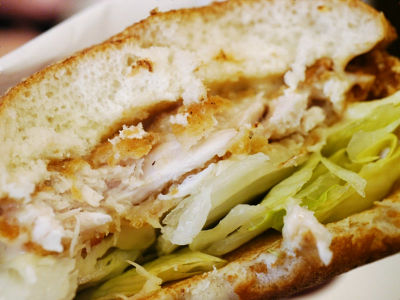 Famous for cheese fondue, covered with cheese anyhow. It is also salty cheese. Feeling that bacon is sinking in the sea of ​​cheese.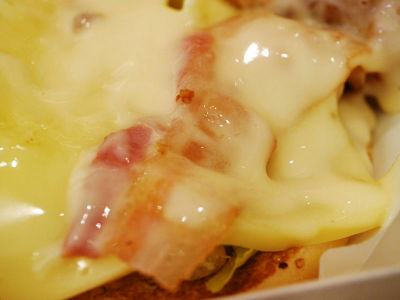 Also discovered like this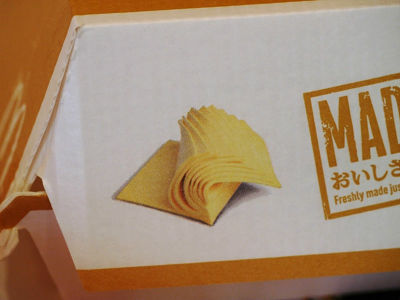 In the first 50 people you can get a pen case of Donald. It happened to happen that the lined time overlapped with this, so I got one.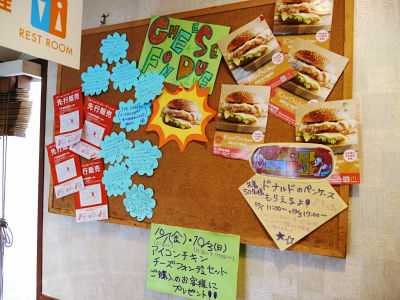 The impression of the store clerk was also pasted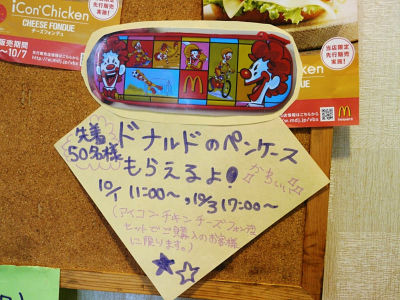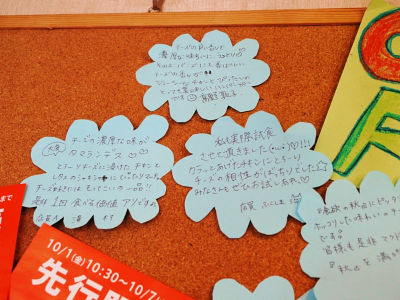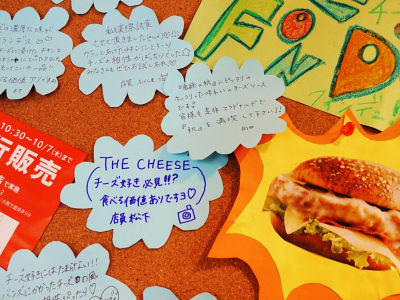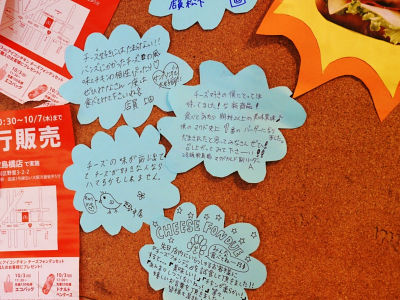 In addition, depending on the pre-sale store, there is a case that distributes bonuses with such feeling in some cases.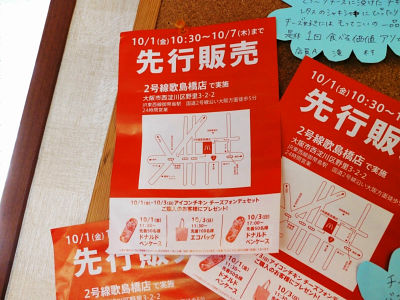 That's why I'm going to the iconic chicken German sausage pre-selling store next! The rest is here.

Sausage + chicken meaty McDonald's new product "Icon chicken German sausage" tasting review