Lotteria sand shrimp fritters "Ebimayo burger" Tasting review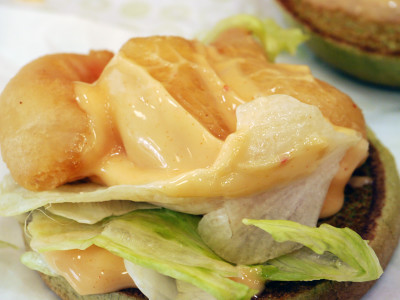 Shrimp burger, one of Lotteria's signboard productsRenewal in March 2010However, six months later, new items related to shrimp appeared to appear. It is this "Ebay Mayo Burger".

Unlike the shrimp burger that used the shrimps, Ebimayo burger seems to use shrimp fritters, but how much is it different? Since it was about to be released from today, I went to buy at once.

Details are as below.
Shrimp shrimp fritters! "Ebimayo burger" new appearance! | Campaign · Topics | Lotteria

"Ebimayo burger" with a large banner comes out as a new product.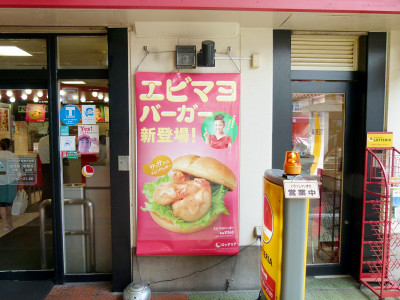 Now that it is "shrimp ★ Mayonak", there is a campaign saying that if you buy M set of Ebimayo burger, one shrimp burger will be half price. It is perfect for people who want to compare and eat.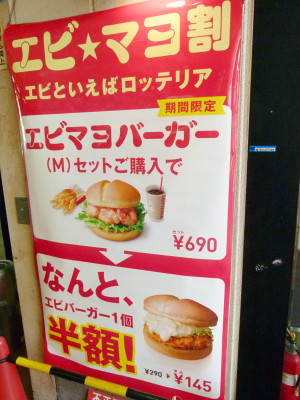 Kobayashi Mao recommends it.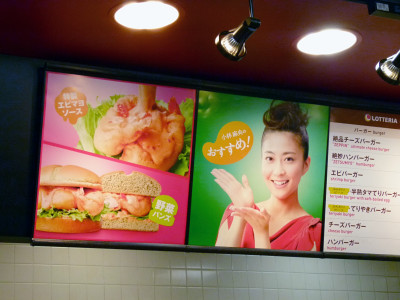 It is 360 yen if it is a single item.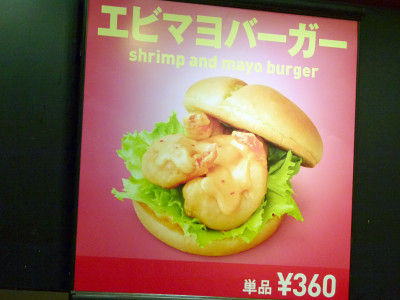 This time purchased as a set.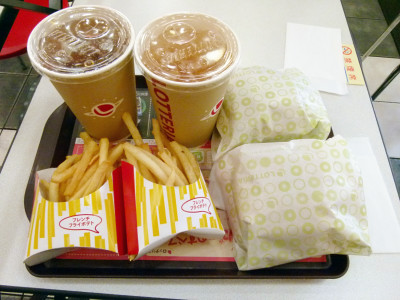 The color of the buns is greenish, because this is using a special buns that contains vegetable buns spinach.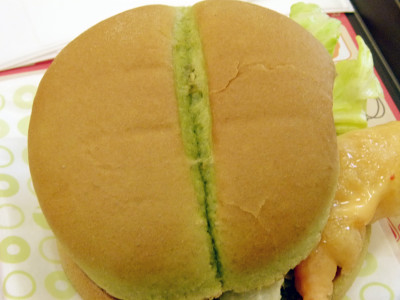 The contents are shrimp fritters rather than shrimps. Shrimp uses black tiger.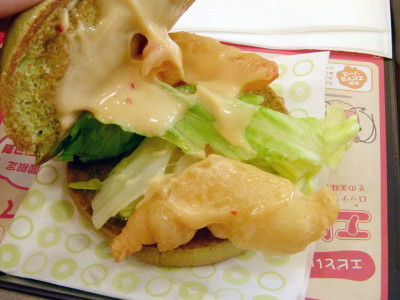 It seems that bean-plate sauce is contained in hidden taste of specially produced Mayosource.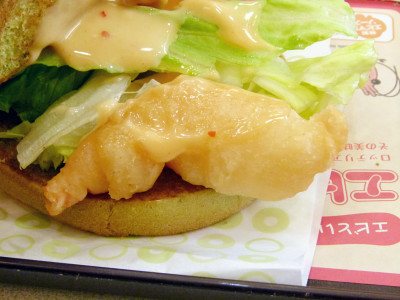 Mayo sauce is up.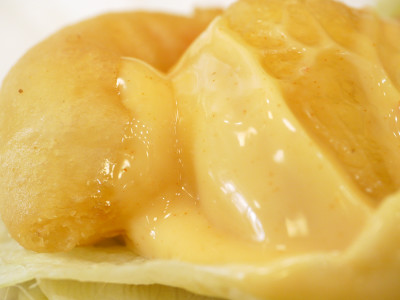 The fritters are lightly salty with clothes and can be crispy as they are.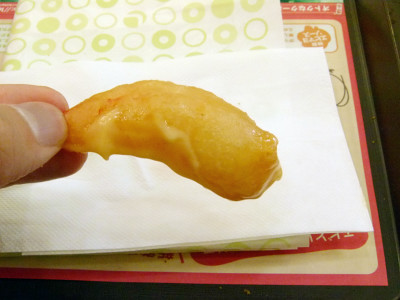 The section looks something like this.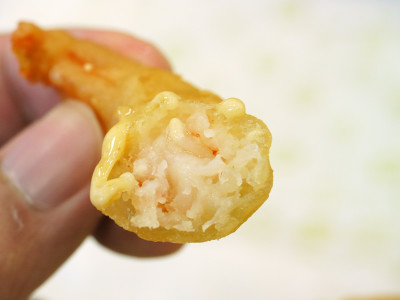 Mayon sauce is sweet enough to have peanut sauce, it makes me feel like I ate Ebisalada somehow. I feel pleasant texture of shrimp is pleasant, but feeling that if you pinched it with buns and lettuce anyhow its advantages are being scrapped. Just take out the fritters and eat them, they are delicious just because they are sour sauce, it may be a bit disappointing.