GIGAZINE server Reveal the back side of electrical construction, get over the temporary blackout from 9 AM to 6 PM today!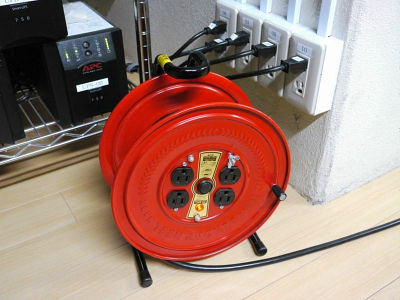 "[Recruitment wanted] We are looking for network engineer, web programmer, web designer who wants to work at GIGAZINEHowever, due to the electrical work for the new server & new office that was openly available, it was decided that there will be a blackout for 1 hour to 2 hours between 9 AM and 6 PM today. I thought about stopping the entire GIGAZINE, but because it is only temporary blackouts due to the construction of the power supply circuit and breaker, why do not you just leave it by pulling the power supply from there only during that time? So, the old office (It was a fire once it wasI decided to temporarily withstand the elongation of the electric cord from my body.

I feel like praying that I can hook my legs realistically so that I can not get out of the electric cord, but I tried reporting the state of the work as it was a problem.

The photo report is from the following.
This is the UPS to which the server is connected (Uninterruptible power system) The outlets. The tip of the outlet socket is twisted and twisted, so that it can not be pulled out and pulled out, so it can not be pulled out by about pulling it.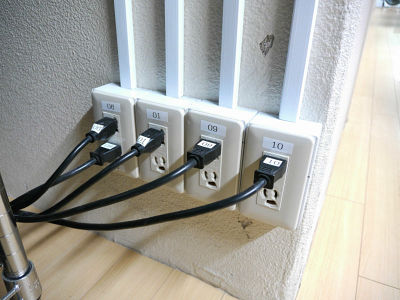 This time I pulled out this UPS outlet and plug it in another outlet. Since it seems that it can withstand only with this UPS battery in about a dozen minutes, the server does not fall when replacing by replacing the outlet ... .... In addition, we are using "Smart-UPS 750"(Model number: SUA 750 JB), at that time it will be based on the budget of server construction.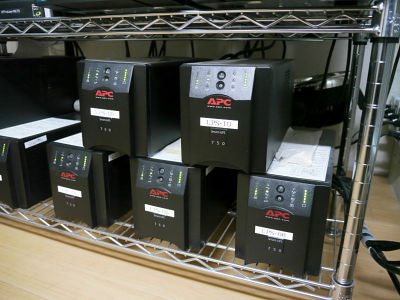 We already purchased power cords and extension cords necessary for work on August 19 (Thursday), and this power supply relocation work start is around 2 AM on Sunday, August 22 (Sunday). The temperature of the office with the server is 28.4 degrees and the humidity is 58%. It should be even more comfortable if the temperature goes down a bit more.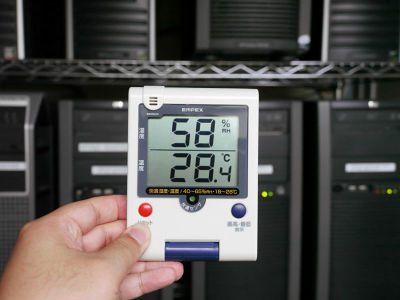 The traffic safety guardian of Imamiya Etsushi Shrine watches over. Start work.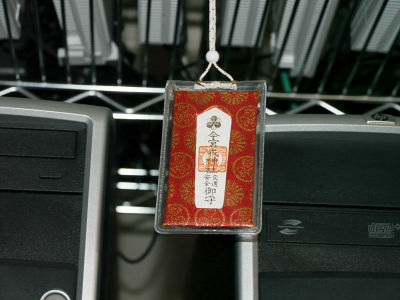 The biggest difficulty here is the renovation work for the new office so waste materials etc to be disposed are stacked like a mountain and must pass through here, uneasy.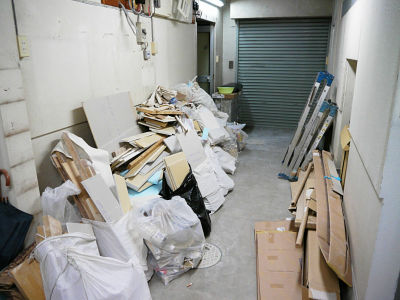 This is used for reel type power cord, indoor construction etc. Purchase three outlets so that UPS outlets stick. It is about 14,500 yen with earth breaker, about 11,800 yen without earth breaker. It is about 30 meters in length and has a code of indoor construction code of 10 meters as a reserve for further extension and 20 meters indoor construction code and if it is directly inserted in an outlet it will pull through by its own weight so that the part to be inserted We bought an extension cable to bend it at right angle and fix it with tape. In addition, it is necessary to have a vinyl tape to prevent the cables from disconnecting from each other, and a gum tape to keep the receptacle from coming out of the wall. Perhaps there is a smarter way around here, but as far as I can imagine it is such a place. A total of about 30,000 yen.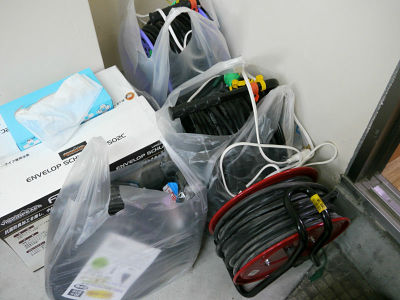 The breaker on the left is the current breaker, the breaker on the right is a new breaker. It is absolutely necessary to stop electricity in order to do this work. Considering the method of construction without stopping the electricity, considering the cost and time for that, it was the quickest way to replace it only during construction with the construction code.



Since three circuits are used for the server, it is only necessary to pull 3 circuits in the same way.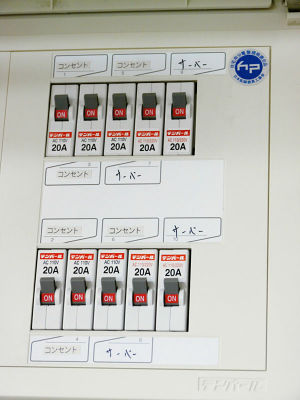 This was replaced when the fire broke out on the switchboard of the old office. It picks three of them and pulls it. It is already surveyed which outlet is an independent circuit beforehand.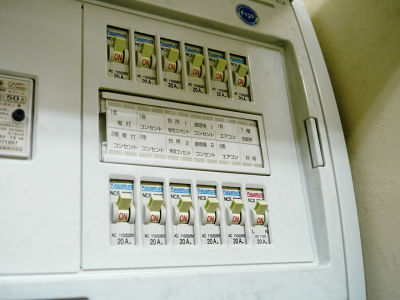 It is helpful to look for combinations of circuits and outlets and to find out whether electricity is properly done. I bought it around 2000, but it is very helpful.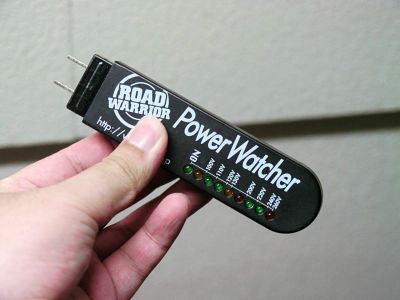 By inserting it in this way, it is understood by the lighting of the lamp what voltage V is coming.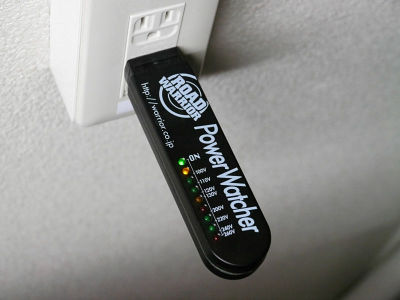 When connecting with an extension cable, it is recommended because it does not need to be fixed by tape, so that it does not come off so as to turn it like this.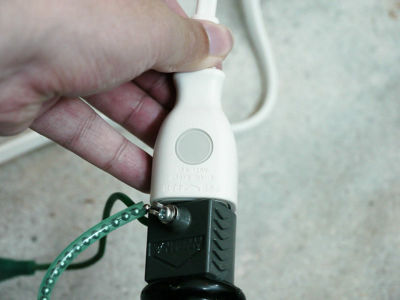 Even if I hook my legs to the cord, I am giving margin so that it will not come off, but still the wall outlet socket is fixed with gum tape to make sure. On past experiences, it is impossible to set this level, since it is impossible even to fix the electrode part of the outlet bent and reattach strongly if it is strongly fixed strongly.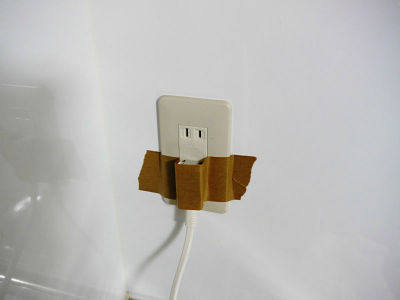 The conversion part of three mouth and two mouths and the connection part between extension cords are fixed with a vinyl tape like this. Even if you hit your legs on the cord, if it is a vinyl tape, it will extend a little and return again, it is hard to come off.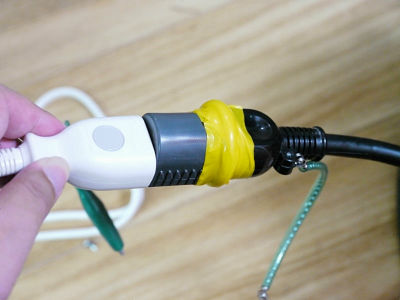 I will pull on the first circuit like that, I feel sluggish.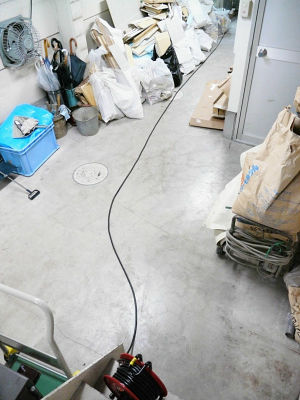 I brought it to the location of the server.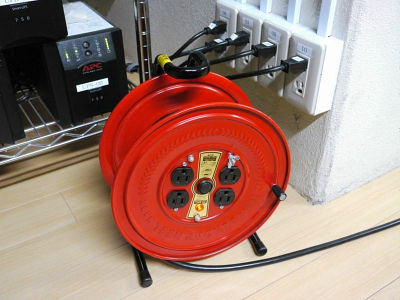 After that, it is an easy task to do just doing this. It is safe to prepare the sticky note with the number of each code & breaker name on this reel part and the original outlet part in preparation for when the cord is pulled out or the breaker is dropped.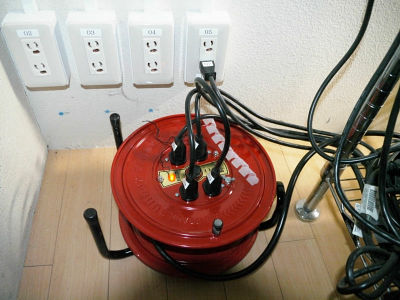 Further, the second circuit in the same procedure. Sure.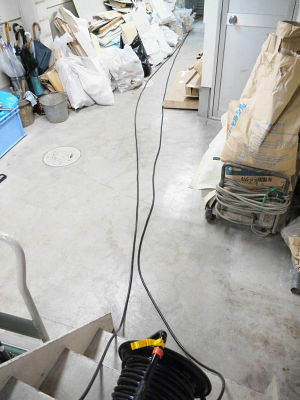 I will also replace this with a lot.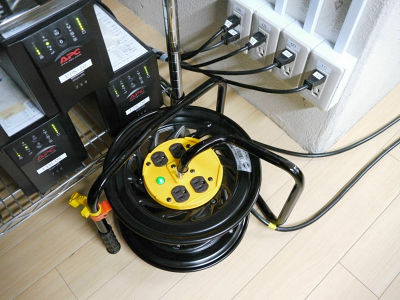 In addition, the third circuit, Sullin.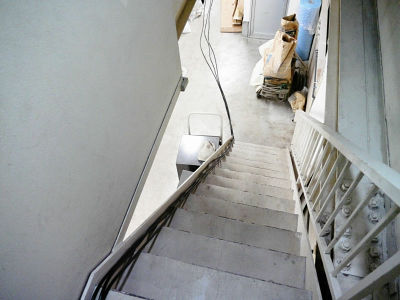 Code that crawls through the office. In order to minimize the risk of hooking, I decided to do construction on Sunday where carpenters and editorial staff for renovation did not come. Somehow DIY feeling.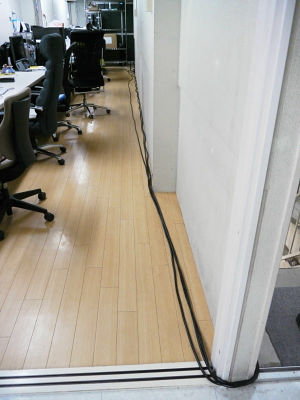 That's why nobody gets a chance to code, the construction finishes without incident in anything, and only then prays that the server will not fall ... ....

2010/08/22 12:33 Addendum
It seems like it ended without anything. Cleaning up.