"Digital Buddhist altar" that responded to modern life style appeared, also supports online distribution of sutra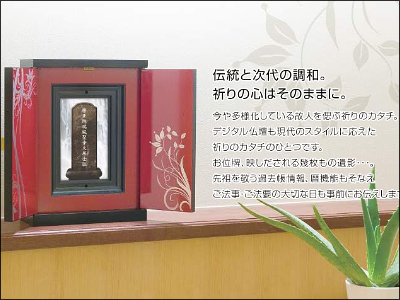 Buddhist altars etc that arranged designs in western style have been released according to recent housing situations, but in response to the lifestyle of modern people "Digital Buddhists"Has appeared.

In addition to being able to display the portrait and tiles on the liquid crystal screen, it supports surprising contents such as confirming the safety of an elderly living alone, supporting online communication of living expenses by supporting communication functions.

Details are as below.
Shinano Mainichi Newspaper [Nobunaga web] Matsumoto's design plan, developing a digital altar altar

According to the report of the Shinano Mainichi Newspaper, the general advertising agency business in Matsumoto City, Nagano PrefectureDesign planIt is said that he developed "Digital Buddhist altar" to display information such as the deceased bamboo shoots and the tiles, by incorporating the liquid crystal screen.

"Digital Buddhist altar" can display up to 50 images of germs, past books, __ ___ ___ ___ ___ 0 ___ ___ 0 ___ ___ 0 It also includes the ability to inform the date and time of the event in advance, and to indicate the number of visits to the altar.

In addition, the upper model has a communication function, it is possible to distribute the schedule of legends, sutras, legal affairs and festivals from the temple to the dancer, and as a function for the elderly living alone, unless the doors of the altar do not open for a certain period of time, They said that they also have a function to send e - mails to urge them to confirm their safety.

It was held in Pacifico Yokohama in early JulyDigital Buddhist altar was exhibited at "Funeral Business Fair 2010"A state of time.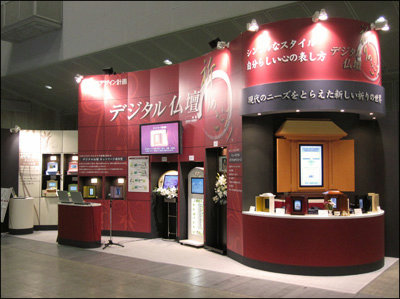 Exhibition booth with an outstanding presence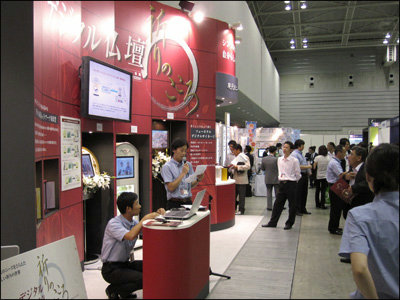 This is a digital altar.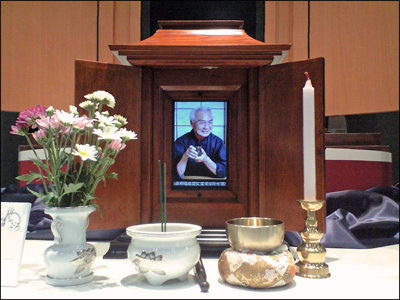 The company also sells digital buddhist altars for pets.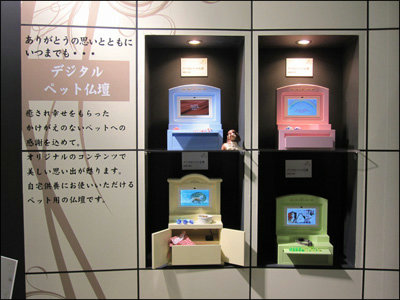 Commentary on the Digital Buddhist altar held at the special site.
The Buddha of the Digital Buddhist Altar Prayer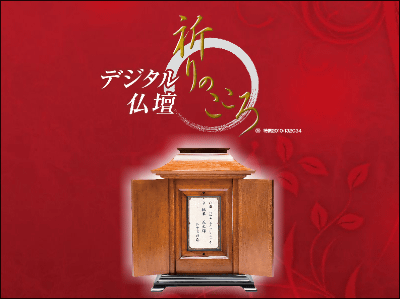 You can check the date and time of the bureaucrat.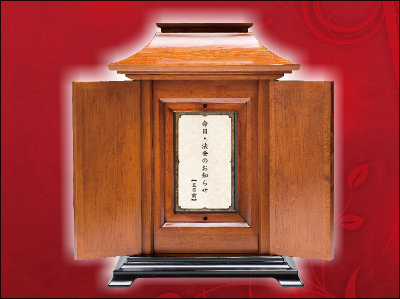 You can also digitally display tiles.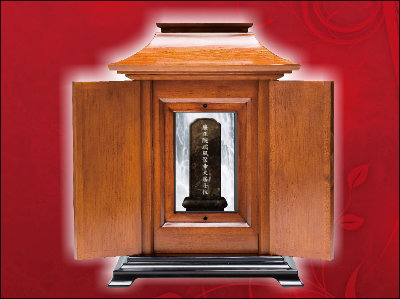 Popular name display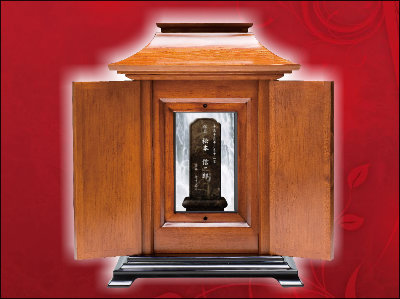 Also supports display of multiple images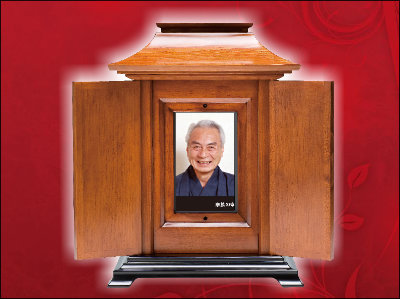 Setup is very easy.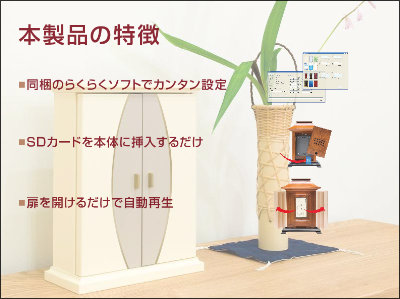 Although it is a very modern product, the problem is whether older users will accept such products ... ....