Photo got of ANA original color Gundam model and model version Gundam Jet released at the inauguration ceremony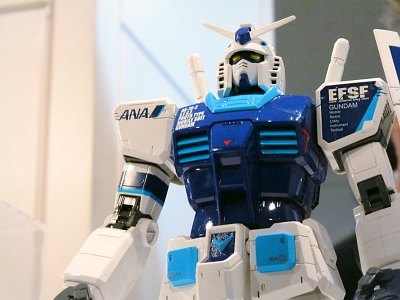 "ANA and Gundam was born in cooperation"ANA × GUNDAM Jet". In the ceremony before the departure of the 1st flight, ANA original color Gundam which only passengers can purchase was unveiled, so I took a picture of what it is doing. Together with the model version of the Gundam Jet, please also have a look.

Details are as below.
"1/48 Mega Size Model Gundam ANA Original Color Ver."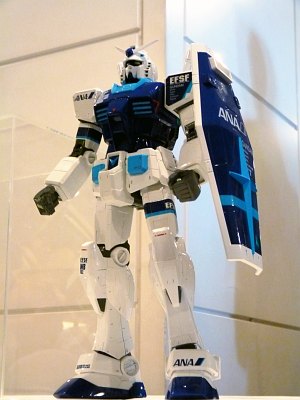 The price is 8500 yen, and it is in a form that can be purchased only with a special posting postcard available to ANA's flight crew. When purchasing with ANA card, it is discounted to 7650 yen.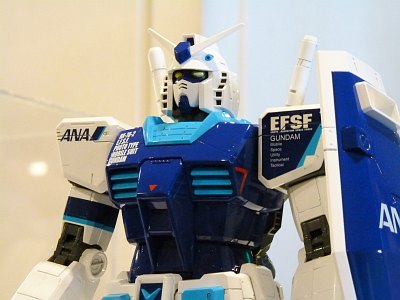 The total height is about 37.5 cm.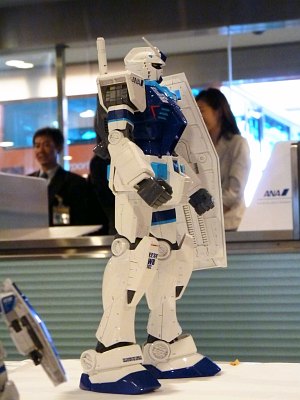 A fresh color of sky blue.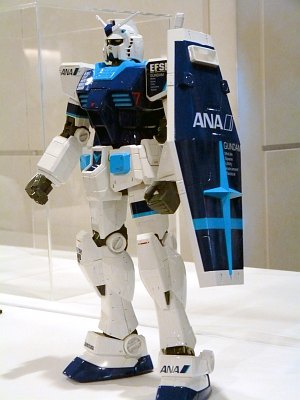 The logo of ANA is contained everywhere such as shoulders and feet.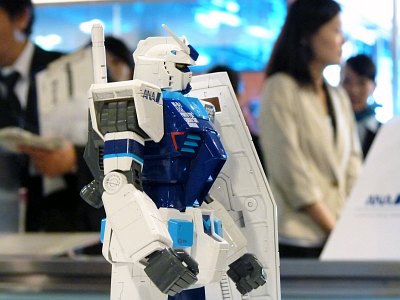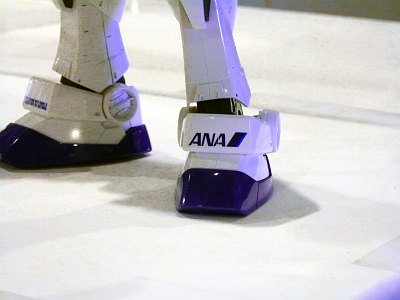 You can check the ANA logo patch later.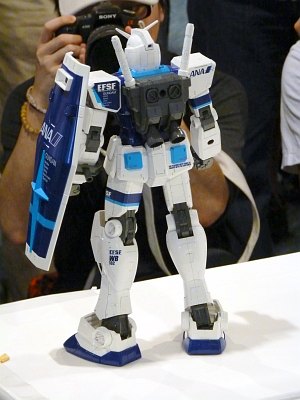 The blue shield with the biggest logo was impressive.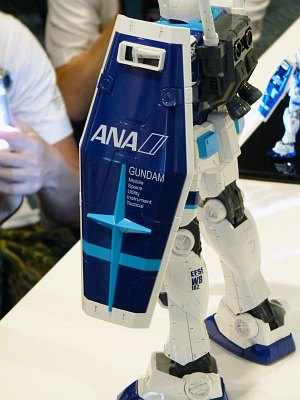 "HG 1/144 Gundam G30th ANA Original Color Ver." Which is smaller than mega size.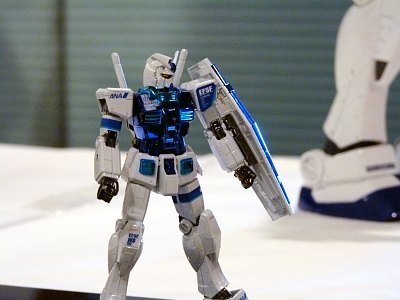 This is shiny because it is plated.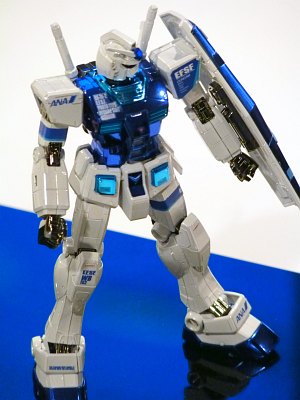 Shield marked with ANA.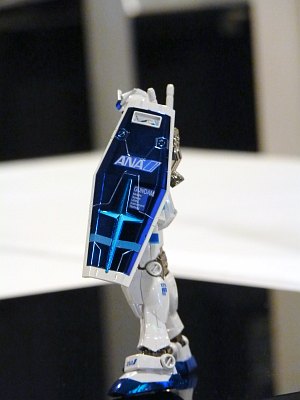 Behind the scenes.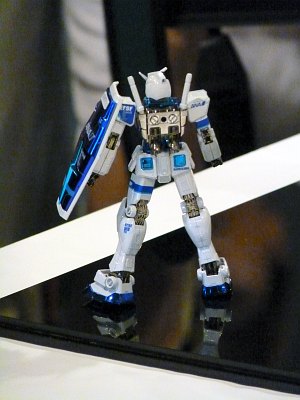 The total height is about 12.5 cm. The price is 3000 yen, if you purchase with ANA card it is discounted 2,700 yen. Also available for purchase only with a special postcard.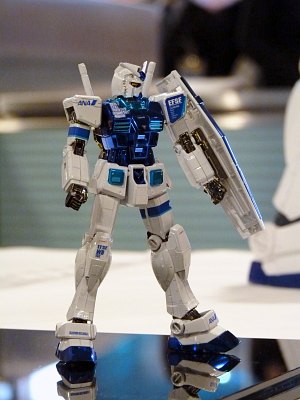 A model version of Gundam Jet was also placed.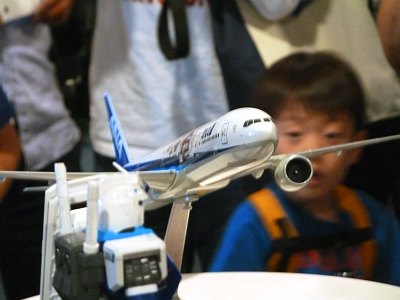 The drawn Gundam is an image that is transporting on a jet plane.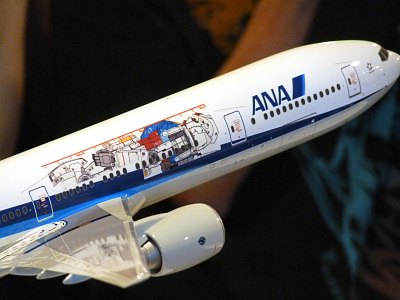 On the other side Gundam's head is designed.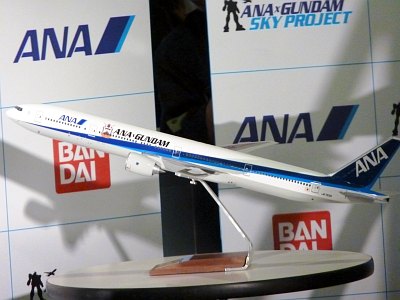 It is not sold, but it was a fun model.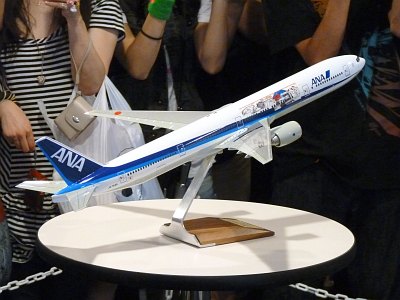 Actually seeing the Gundam Jet ride is as follows.
Boarding the first flight of the memorable "Gundam Jet" immediately, I could see a moment of turbulence and acceleration