"I will be in the plastic model!", Popular work "ONE PIECE (One Piece)" is a plastic model and enthusiast figure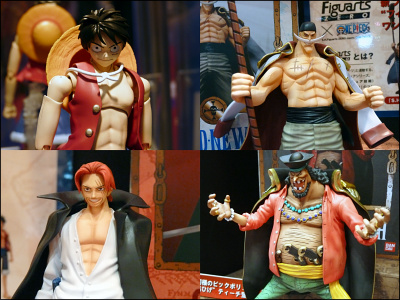 Eiichiro Oda's serialization in "Weekly Shonen Jump" in 1997ONE PIECE (One Piece)"Is coming up to the cumulative committed circulation of 200 million copies, animation is also a long-run work, etc. Although it boasts high popularity, it became clear that Bandai turned into a plastic model.

Also, a theme of "pursuit of character expression by moving humanoids" is released from a new standard figure series "SHFiguarts" that can reproduce action scenes by condensing Bandai's movable figure technology. It is said that.

Details are as below.
Tokyo Toy Show 2010At the Bandai booth, announcement that ONE PIECE's main character "Monkey · D · Luffy" was converted into a plastic model was done. The release is scheduled for November 2010, and the price is 3990 yen.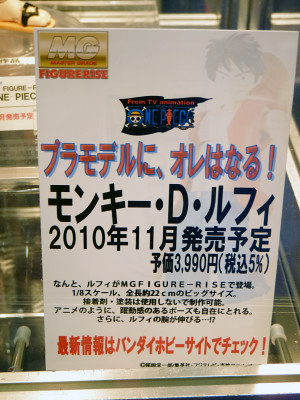 As Bandai's plastic model series "MG FIGURE - RISE", it is plastic modeled in 1/8 size. "I will become a plastic model!A catch copy called a little surreal.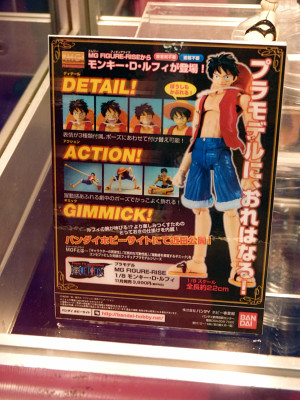 This is Luffy that became a plastic model.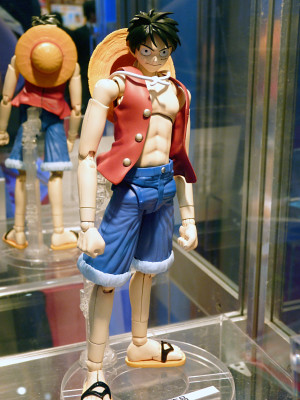 I have a pretty looking face.



Since it is a prototype to the last exhibition, there seems to be a case where the specification differs from the product actually released.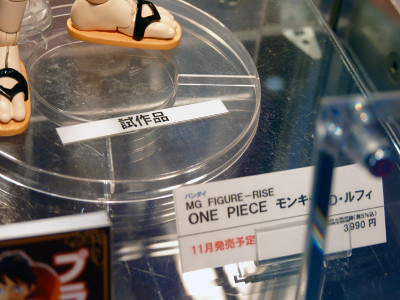 Plastic modeling based on TV anime version "ONE PIECE".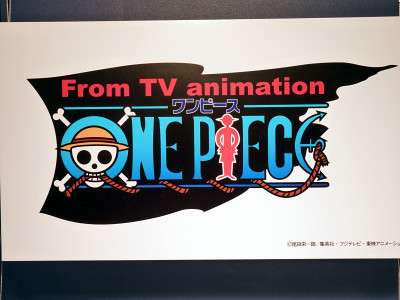 In addition, it is decided that the figure of the same will appear from "S. H. Figuarts". Action scenes can be reproduced.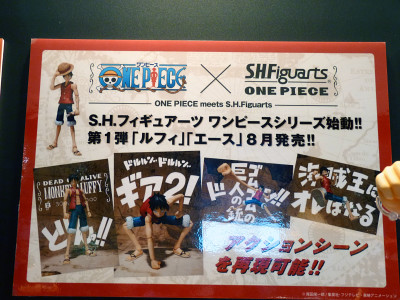 This is Luffy of the "S. H. Figuarts" series. By the way, the release is scheduled for late August, and the price is 3465 yen.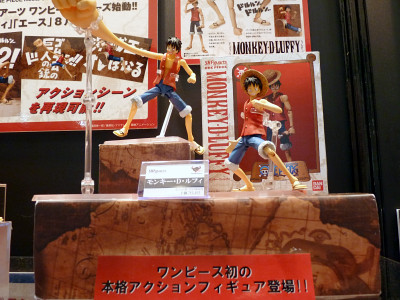 I can reproduce the original fairly faithfully.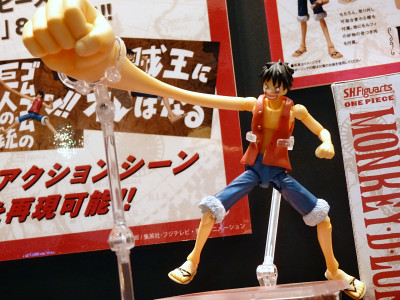 A place facing the front.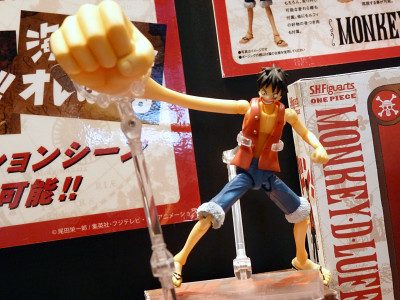 Of course it is also possible to wear a trademark straw hat.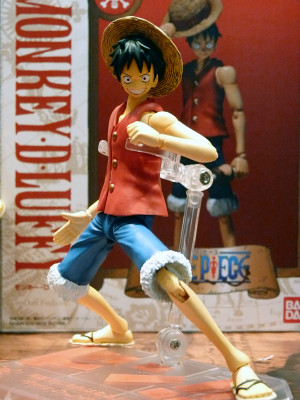 The range of motion of the joint is quite wide.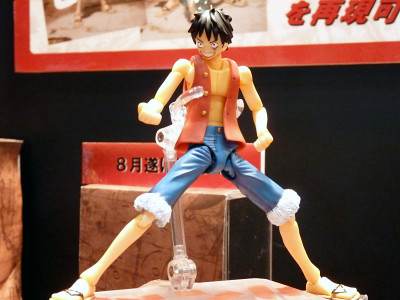 Also, Luffy's brother-in-law "Port Gas D. Ace" will also be released at the same time.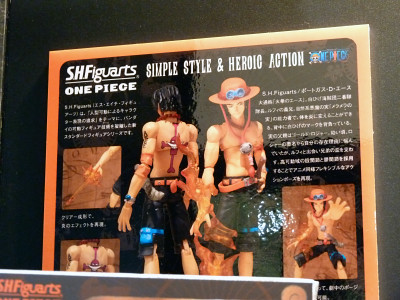 The price is also 3465 yen same as Luffy.



This is "Port Gas · D · Ace" figure.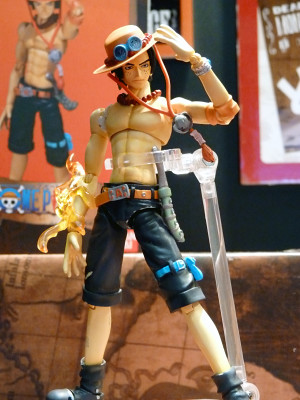 Facial expressions are also built in.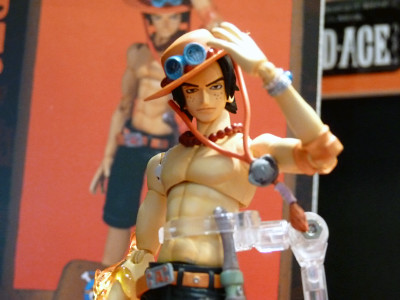 And Figuarts ZERO (Figuarts Zero) "pursuing innocent unique quality and price linked with" S.H. Figuarts "is newly started, and the figure of the same work is decided to appear. Since the size is the same as "S. H. Figuarts" series, there is no need to worry about the difference in size when decorating.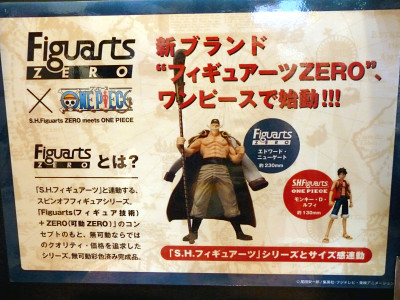 Appeared from "Figuarts ZERO", the captain of the Whitebeard Pirates team is "Four emperorsOne of "Edward New Gate". Luffy of "S. H. Figuarts" is 130 mm high, while Edward Newgate is 230 mm. It is the size that considers size difference in the original work.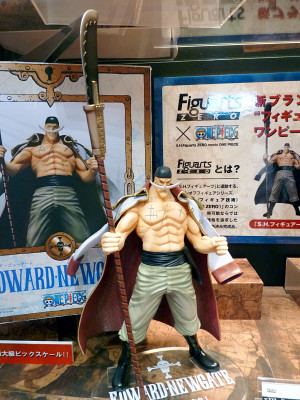 Release date scheduled for December 2010. The price is 4200 yen.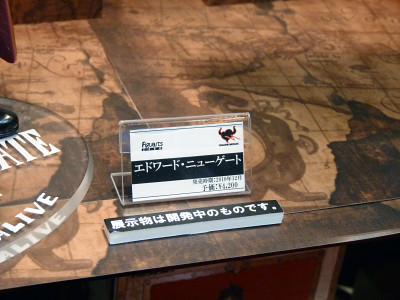 It is quite impressive.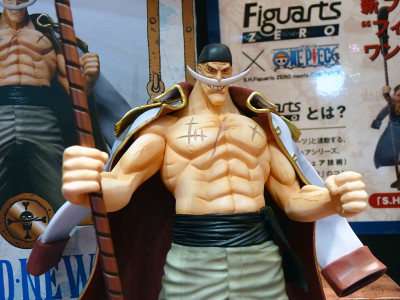 A large head of "Red Shaft", a redheaded pirate group Luffy admires as one of the four Empress "Shanks" will also appear.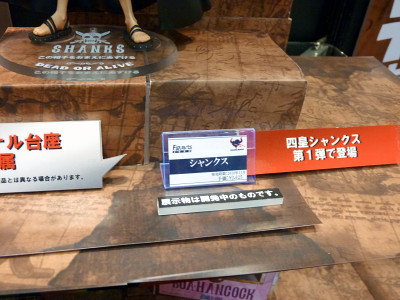 This is Shanks.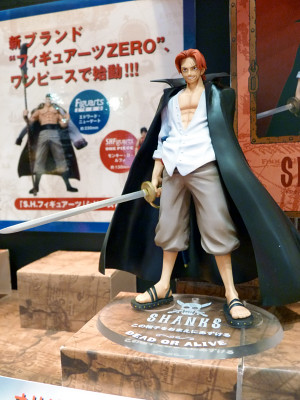 Even though the modeling is good, it seems that the figure that is unfortunately facial expression is being seen, it is very well done.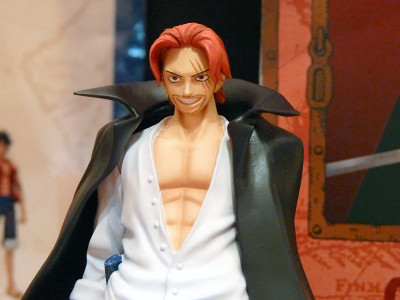 On the pedestal is written the dialogue "Hold this hat in you".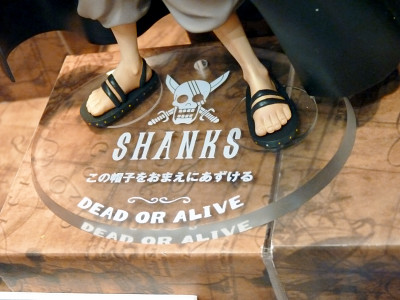 In addition, "Figuarts ZERO" version of Luffy will be released in November. The price is 1980 yen.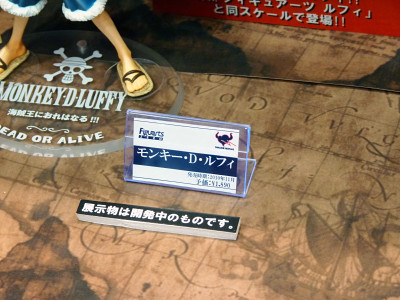 "Figuarts ZERO" version of Luffy. Although it is immovable, it seems natural to see joints and other parts.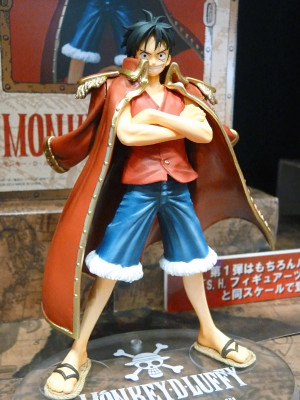 I stand firmly.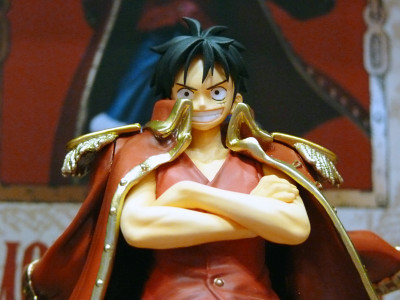 Blackbeard pirate team captain "Marshall · D · Teach" also appeared.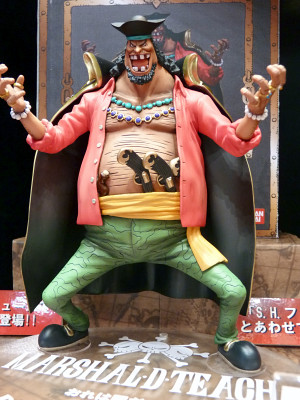 Attacks such as absolutely heinous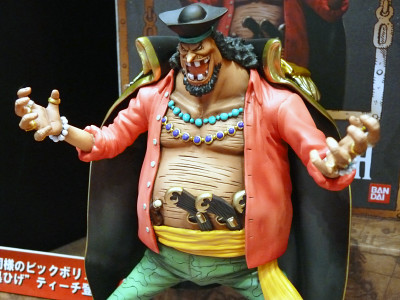 Scheduled to be released in November 2010, the price is 3150 yen.



We also plan to release toilet paper. It is a waste to use somewhat ....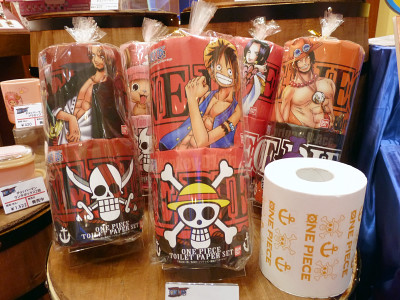 Weaving fabric "faithfully reproduced" wanted order "appearing in the same work" Weave art THE · order book "(2600 yen each)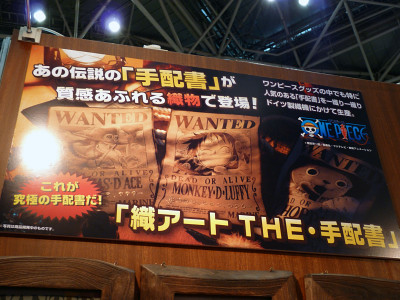 Already Bandai Official Shopping Site "Premium BandaiThe reservation reception is carried out with ".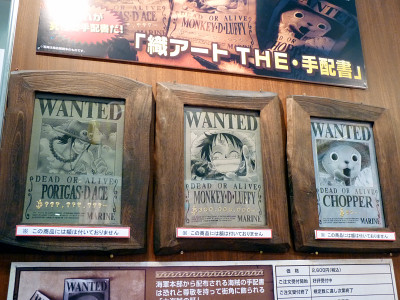 It is produced by a German loom and reproduces the texture as if it was exposed to the weather.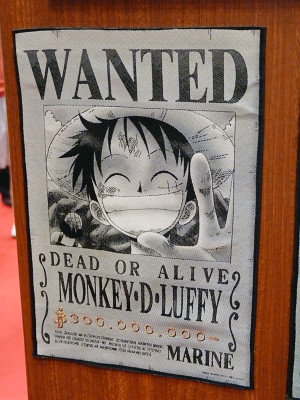 By the way it is the gold thread that is used for the amount portion. The commitment is amazing.