I got a chocolate crunch on which my heart shook "Otaku Kawanagi" engraved, so I tried it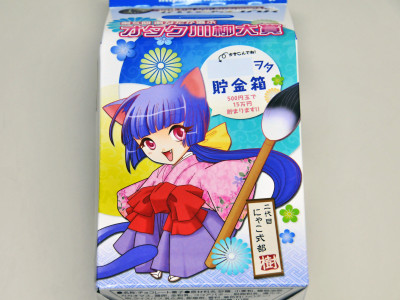 "Otaku cookie" carved by the otaku river such as "no one has heard of it so far" has been engravedIt reached about one year ago that it gave a great mental damage to editorial staff with black history. this year too"Otaku Senryu"It is said that an excellent work of"InterlinkI received a gluttonous spot from. This year it was not OTA Cookie, it was OO Oota Piggy Bank and Chocolate Crunch.

Details are as below.
The 5th Otaku Senryu selected by you | Interlink

It arrived in Kore, apparently like a piggy bank.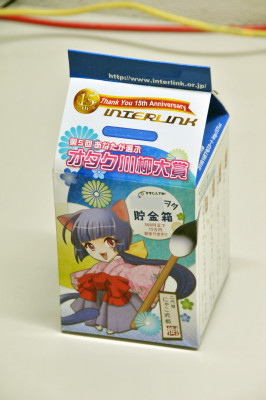 Interlink this year15th anniversaryBy saying that,Commemorative campaignIt seems to be carrying out.



The contents are chocolate confectionery.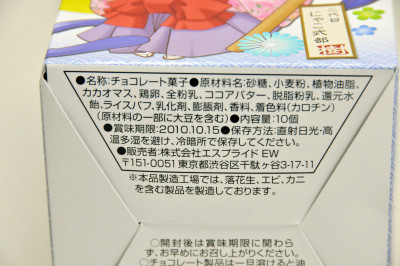 When opening it ...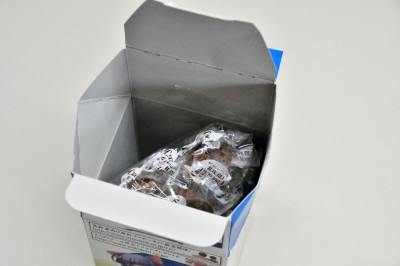 It was a chocolate crunch.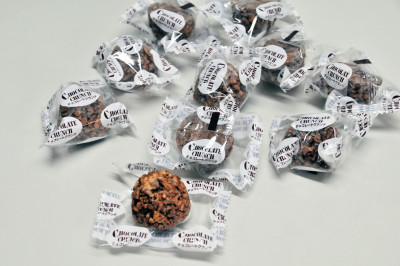 It seems that Kurayama could not write Kawanagi indeed. Normally crispy and delicious.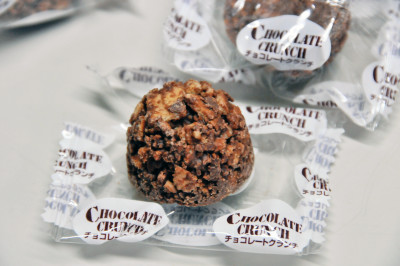 So, when I looked at the box again ...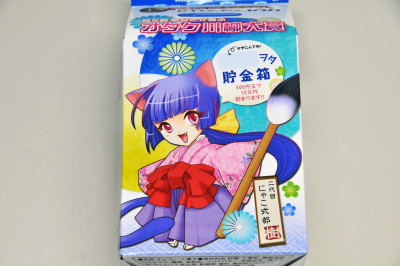 There was an excellent work of Otaku Ryo Yanagi. "AMAZON please go ahead and delete history"Has anyone seen the history? "I was sold at my daughter wagon saleI think people of crying can cry.Precure currently on airAs Mr. Mizuki Nana is appearing in "Pretty Cure Girls Graduation Father ActiveThere may be no choice. "Be careful otaku will not shut up suddenlyIt is often said as a characteristic of geeks ....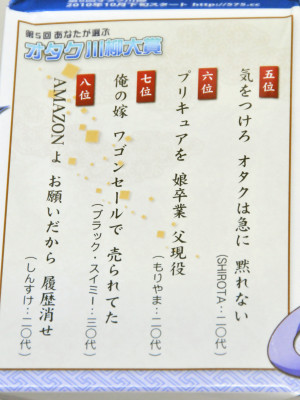 "I told you that as soon as I quit real life": It is a difficult spot to have many applicable works. "If it's a fight, it will not come out on the net.":You go out to the tableThe opposite electrode. "The real thing? Even though it is not the real thing?"The actual size is romance. "This knowledge geek is unusual to ordinary world": Hatena keyword summarized in "Otaku's common sense"I am surprised that it was better to know what is good about the items.