NTT DoCoMo is considering offering a line to handheld game machines such as Nintendo DS and PSP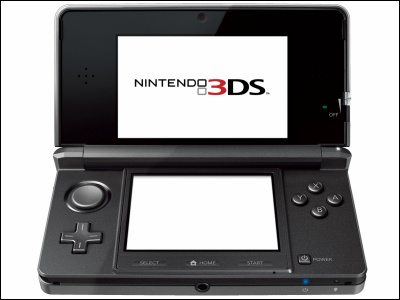 It became clear that NTT DoCoMo is considering offering its own line to mobile game machines.

In the game industry trade show "E3" held in the US in June,"Nintendo 3DS" corresponding to 3D stereoscopic game was announced by NintendoIn addition, in FebruarySony is developing "PSP mobile phone" that combines PSP and mobile phoneAlthough it is clarified, in what form of the line is provided in what form?

Details are as below.
Videogame - Device Makers in Talks About Portable 3G Connections - WSJ.com

According to an interview conducted by The Wall Street Journal against President Yamada of NTT DoCoMo, the company said it has revealed that it is discussing about offering a line with a handheld game machine maker.

President Yamada said that "Game makers know that portable gaming machines need wireless connection in order to proceed to the next step," he said, "I am talking with every company now" Thing. Regarding which companies we are discussing with any company, President Yamada avoids making a statement.

Regarding how to provide an interesting line, President Yamada will incorporate components for accessing NTT DoCoMo's 3G network into a handheld game console, or"Mobile Wi-Fi router" announced at the summer 2010 recitalIt is supposed to be in a shape using.

If you can actually use a 3G line with a handheld game console, battle via the Internet will become more popular than now, and MMORPG-like titles will be popular, but for any game machine I am concerned about what is offered and what will be charged.