"Winter Sonata" Talent Park Yong-ha known for her rival's role suicide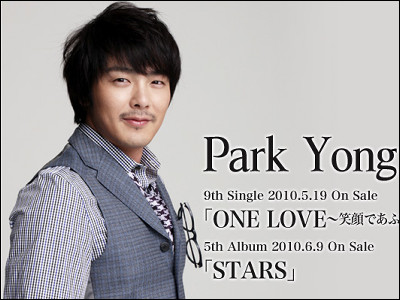 Actors / singers who played rivals at "Winter Sonata" which was popular among housewives, broadcasted from 2003 to 2004Park Yong HaIt became clear that she committed suicide. I was 33 years old. Park said he hung his neck using his mobile phone charger cord at home, the mother found and reported to the police.

Details are as below.
【Breaking News】 Mr. Park Young-Ha, a talent discovered in the body | Chosun Online | Chosun Daily News

Park Yong Ha Official Website +++ Summer face Japan(It may be difficult to connect)
http://www.summerface.jp/

Park Yong Ha INFORMATION

Park Yong Ha debuted as an actor in 1994, and in 2003 debuted as a singer. In the drama "Winter Sonata" broadcasted that year, he played a rival role and gained popularity, and in 2004 he took his first visit to Japan. Park played the leading character at "Winter Sonata"Bae Yong JoonMr.,Chang · Dong GunMr.,Won BinMr. and Mr. and others were called the Korea Four-star King, Hallyu Star Star Four-star King, etc., and built a dramatic Korean-style drama boom. (Note: The four heavenly kings have their popularity up and down depending on the time,Ryu Si WonAndSong Seung HeonIn some cases it may be included)

In Japan, there is a period centered on singer activities for a while, sponsored by the Japan Record AssociationJapan Gold Disk AwardSo the 21st and 22nd in the series, "The Best Asian Artist" has been chosen continuously. The 22nd was also selected as "single of the year" of Western music.

It seems that stakeholders said that he was suffering from father who suffers from stomach cancer recently, but the detailed cause is not clarified.
in Note, Posted by logc_nt