Various dresses made with balloons full of atmosphere of adults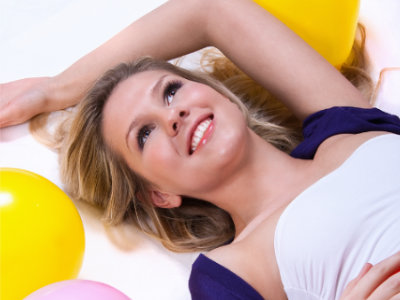 By- = Hot $ auce = -

I think that the image of the balloon is for advertisements that are handed out for children and the images of dogs made with balloon art are strong. However, the dresses we will introduce are made of balloons, but they are pretty designed for adults.

It ranges from colorful things to those with chic hues, but everything is all that makes the best use of the texture of the balloon. Many things women wear on bare skin, if the balloons rupture while wearing ...... Imagine a little shivering, but is beauty and dangers side by side?

Details are as below.Funny Balloon Outfits the BERRY

A color scheme dress that reminds me of a mermaid somewhere. It may be that this sparkling atmosphere is appearing by gathering many small balloons with high transparency.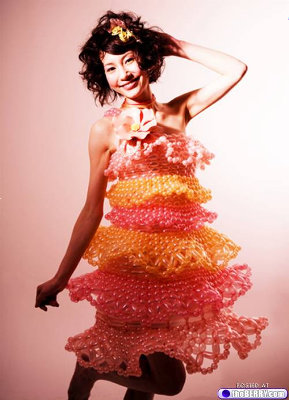 Chic style that summarized in black all over this, changed by striking. The line of the hem as if the cloth is tingling is beautiful.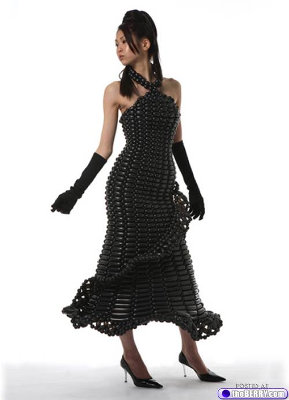 Everything up to the hat is made of balloons.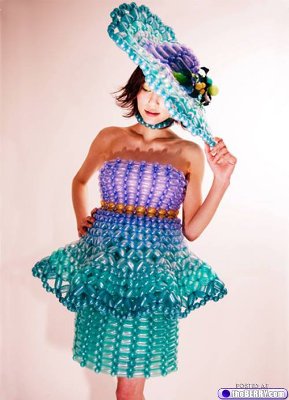 Whether this is a wedding dress or a pure white balloon is being used in the main, only the decoration of a bouquet and a hat uses a pale orange color.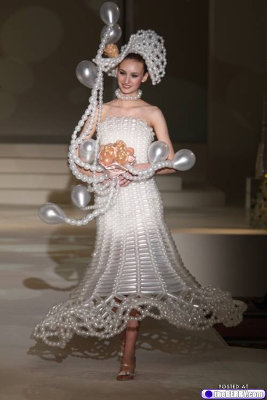 Mini skirt with a high degree of exposure.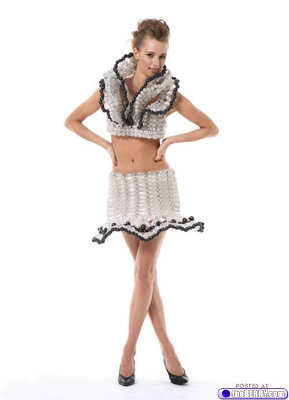 Hints like fruits of southern countries. Anyway, I do not care how I am wearing it.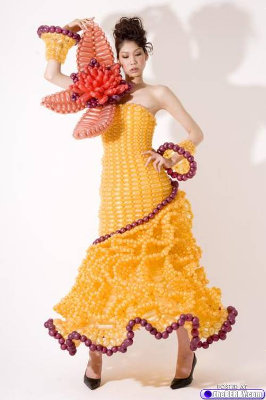 This is a white dress that is dressed in torso. Using a sunken balloon seems like a feather-like texture is born.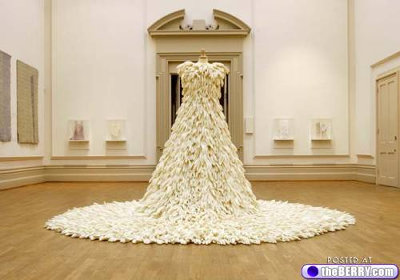 This is also a dress up using a shimmering balloon. I use the part of the mouth of the balloon to the front.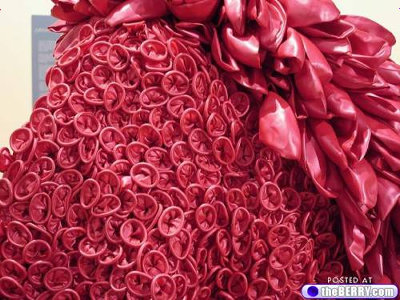 If it comes down to wearing this, there is no doubt that one step can not move as well.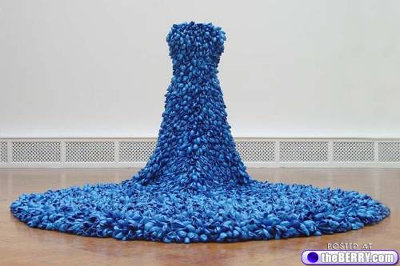 This is certainly a dress, but it does not look like a big Akebi.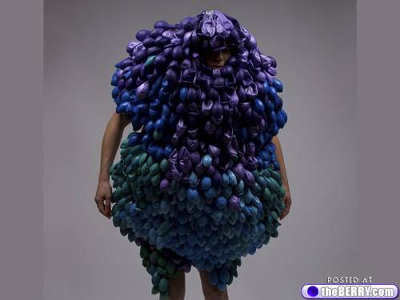 A pop design that seems to appear in a certain theme park parade. It is truly amazing to receive this different impression only with the material of balloons.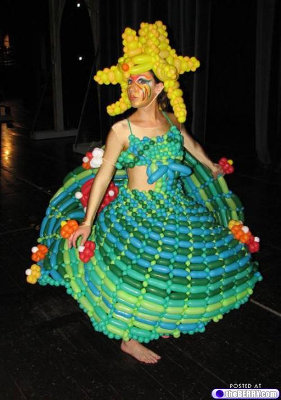 in Art, Posted by darkhorse_log