Nintendo 3DS with 3D Camera Unveiled!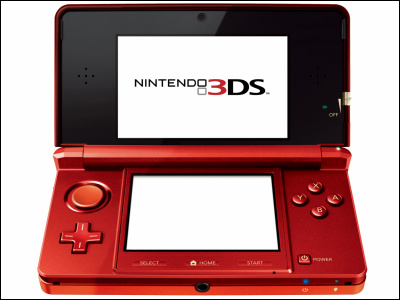 Nintendo finally unveiled the 3DS today at the E3 2010.

You can view 3D movies on-the-go without the ridiculous glasses, and it even features 3D camera with video shooting mode. The promised titles for 3DS includes bigshots like Metal Gear Solid, Resident Evil, Ridge Racer and Super Street Fighter. Imagine how awesome they'll be in 3D!

Read on for details and pics.
So this is what the 3DS looks like. The bigger screen above is 3.52-inch 800×240 (400×240 to each eye) 3D LCD, and the bottom screen is 3.02-inch 320x240 QVGA touchscreen.です。上画面は裸眼立体視に対応した800×240. The circle "Slide Pad" on the left allows 360-degree analog input. It also features a motion sensor and a gyro scope.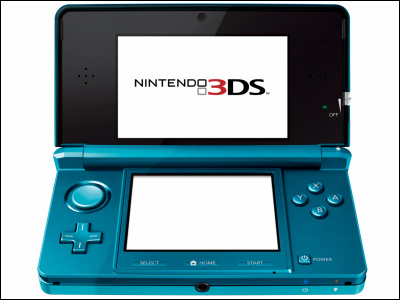 Two 0.3 megapixels(640×480) cameras on the outside for 3D picture taking.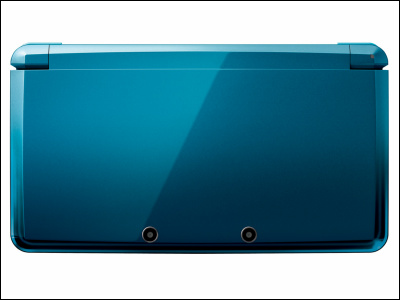 There's another 0.3 megapixels camera facing the player above the 3D screen. There's a 3D Depth Slider to adjust the level of 3D effect (you can see the indicator on the right side of the screen).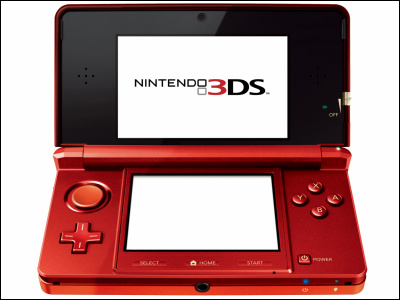 The system will also have a "Movie Record Mode", which we hope means that you can shoot 3D videos.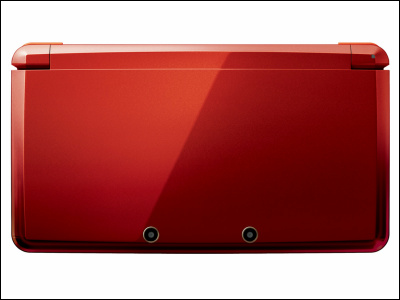 Comes in three colours, blue, red and black.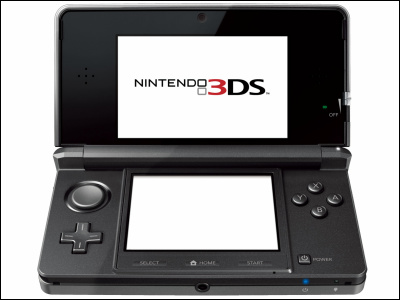 130×74×20 mm, 230g.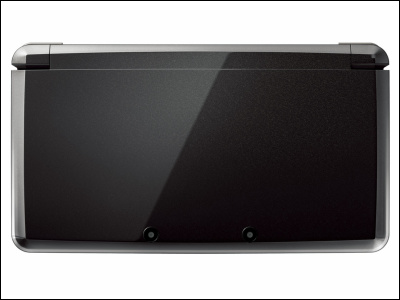 It will be compatible with the Nintendo DS and DSi, but will also have system-exclusive games: launch titles include Mario Kart 3DS, The Legend of Zelda: Ocarina of Time 3DS, Metal Gear Solid Snake Eater 3D "The Naked Sample", Resident Evil: Revelations, Super Street Fighter IV 3D Edition and many more.

Nintendo 3DS Sports 3-D Graphics, 3-D Camera | GameLife | Wired.com

実機の写真はこんな感じ。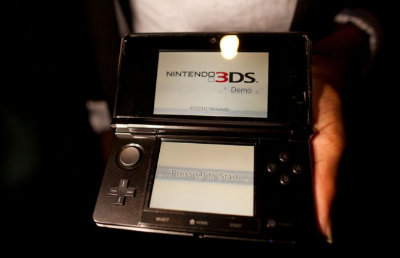 裏面。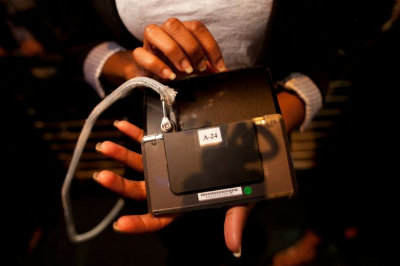 Here's a hands-on video.
First Hands-On With Nintendo 3DS Video from GameVideos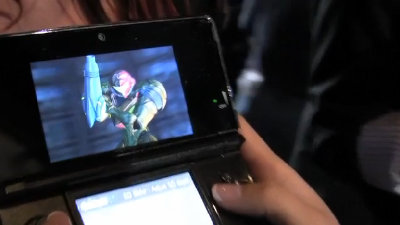 Here's Nintendo's official webpage on E3.

Nintendo E3 Network