Handle type controller for race game where Ferrari-like design is cool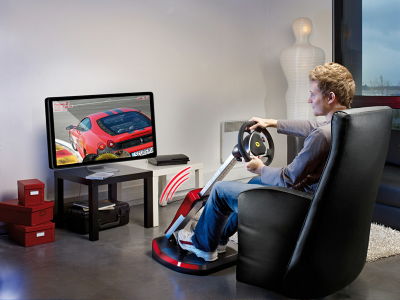 ThrustmasterHandle type controller for racing games announced "The Ferrari Wireless GT Cockpit 430 Scuderia EditionIsFerrariWith the permission of the model "430 Scuderia"The cockpit of the actual 70% size is reproduced.

This product, which can be used with PlayStation 3 and PC, is not only exquisite in design but also makes it unique, such as wireless communication is possible and steering wheel and brake are integrated into cockpit .

Details are as below.
Thrustmaster: The Ferrari Wireless GT Cockpit 430 Scuderia Edition

This product uses the 2.4 GHz band for wireless communication, the effective range is 10 meters, and the AA type battery is used as the power source 4 four batteries, it is possible to use for 50 hours. Moreover, the weight is 10.5 kg, and the cockpit will not rattle by steering wheel operation.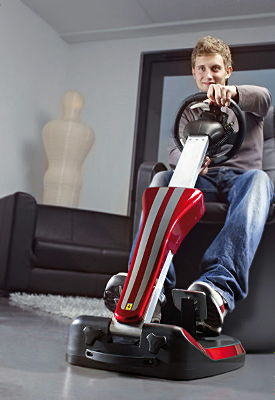 The steering wheel position can be adjusted steplessly according to the state of the user or the chair. Also, the input is very precise at 4096 steps.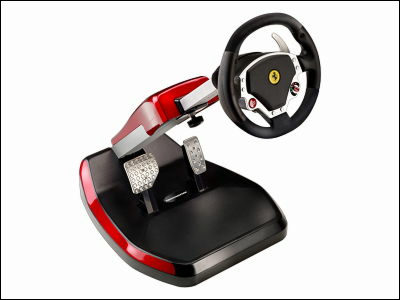 A picture looked down from above. Like the Ferrari 430 Scuderia, there are two gray lines in the center. Also, the two pedals and the gear shift lever are made of metal.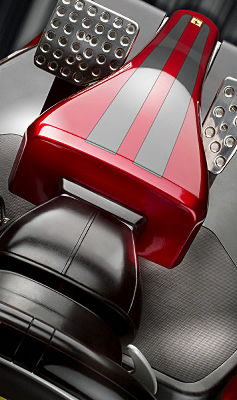 It is foldable and easy to carry around anywhere.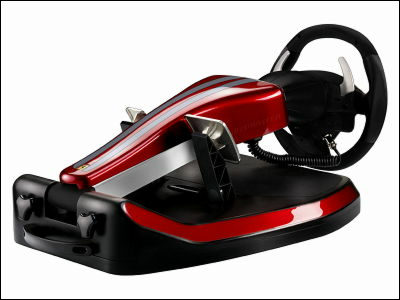 11 inch diameter handle is removable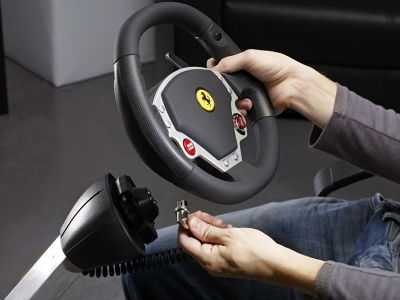 It can be stored in a narrow space by taking the handle and folding.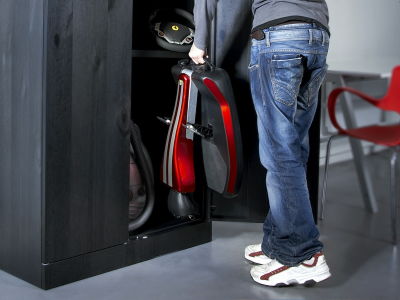 The package design looks something like this.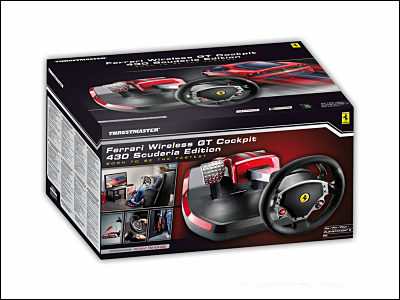 This product is released in June 2010, the price is $ 249.99 (about 22,800 yen).