I saw the seriousness of the Royal host who kept making curry for 28 years at the summer new menu tasting party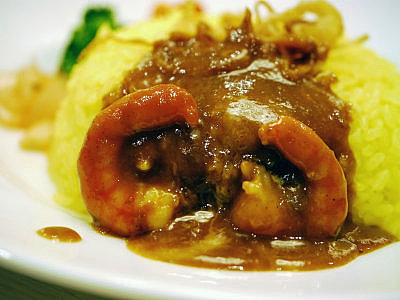 Today, May 26th, 2010, the Royal Host summer 's new menu tasting party was held so we have participated.

It was the venue for the tasting party this time,Royal Host Osaka Namba Midosuji StoreA room called a party room. It is a little rich space with a different atmosphere from the usual Royal host seat, and I have eaten various menus to be released in the future. Among them, the curry which the Royal host considers as the main product of the summer had become a lineup of a high-quality taste which clearly shows how to put its power.

Details are as below.[PDF] Traditional curry fair in the 28th year Five seven 'Kokuritsu' curries & 'Spicy' on the earth Eight varieties responding to full-scale taste that spice was used properly according to the material

Arrived at Royal Host Osaka Namba Midosuji Store.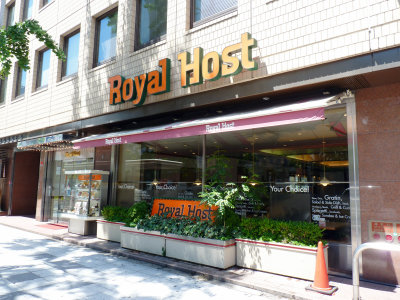 NamBa HIPS (Namba Hips)It is a shop around the other side.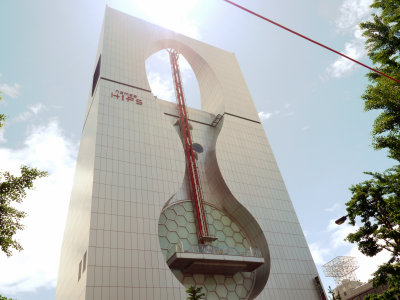 It is inside the ordinary Royal host shop.



This shop looks like there are seats in the basement.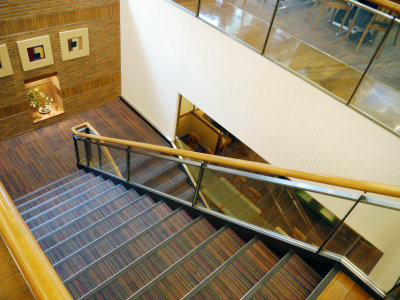 While placing the stairs, ordinary seats are placed ......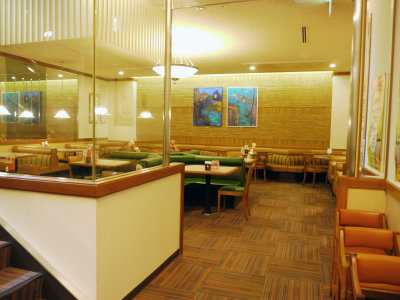 If you look to the right in the wrong direction the doors of the maze.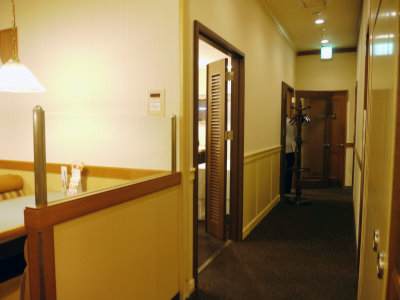 And this party room passed through. While having a gorgeous atmosphere, a space with a sense that was gathered up by calm color interior. Because it can use big screen high definition television, it seems that you can use various ways. Because it seems possible to book from 8 people, it is quite convenient when you want to use it with a large number of people.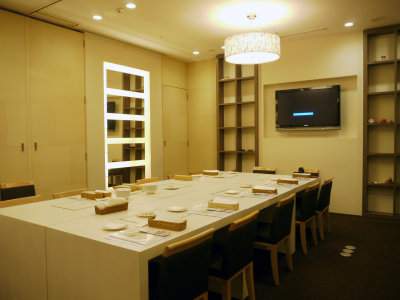 A menu of the past curry fair was displayed at the venue of the tasting party.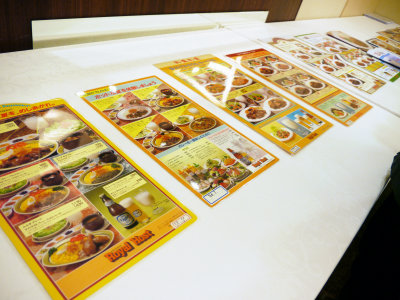 A menu of Showa 58 (1983). I will make you feel the times, but now I feel like uke when I put out with such a taste.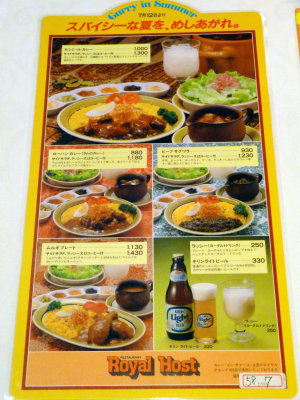 "Let's experience the hot summer" and a polite catch phrase.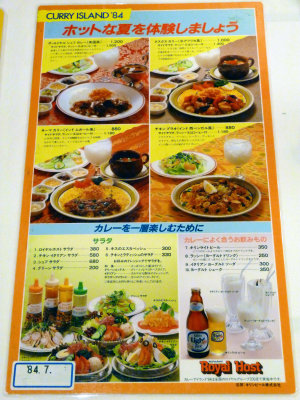 Many of the current catch phrases are tessellated, so I feel fresh in tone of voice.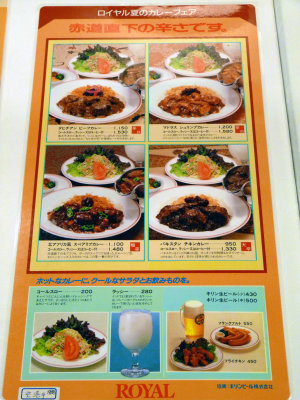 "Royal host in summer, the kingdom of curry"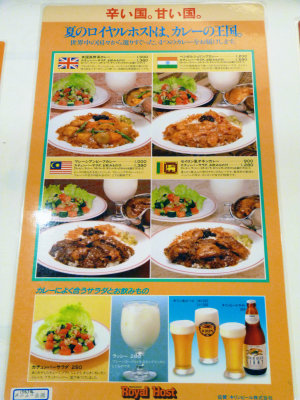 Shake ice menu picture also delivers a tasty retro feel.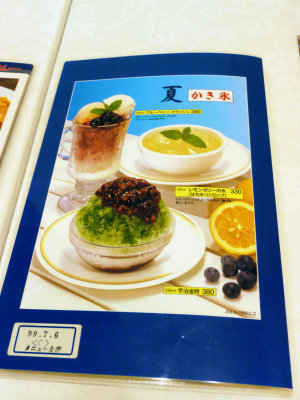 It seems that Thai curry fair was also doing. It seems that he continues to challenge a serious niche full-fledged route.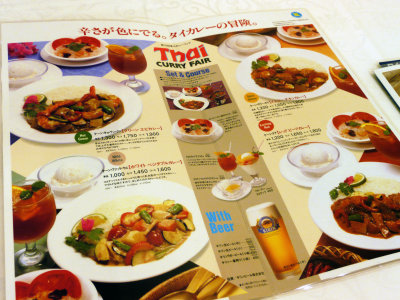 First of all I was presented with "Soup Curry of Special Sea ~ Saffron Rice ~". A dish that took time and effort to bake curry in the oven.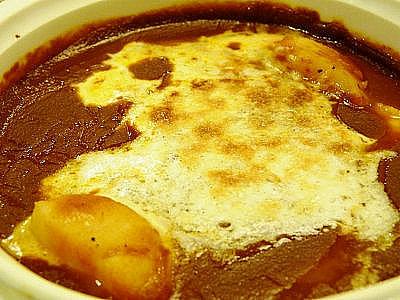 The saffron rice combination is also rich in variations and is ideal for curry curing. Personally I liked pickled cheese pickled with onions.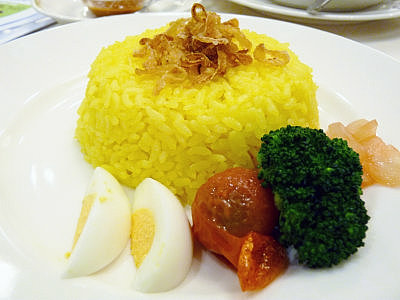 The white part on the top is whipped cream. It is a remnant that expresses the curry 's original concept of "heavenly curry", but it played a role of balancing taste by adding mildness to curry with rich flavor of rich flavor.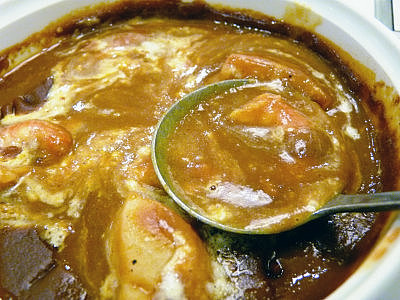 Prawns are contained in rags. The flavor of shrimp is blended in curry, a taste with deepness. Soup stock TokyoShrimp prawns bisqueI feel like I'm tasting soup rather than curry. Because the rosacea of ​​the shrimp was unbalanced against the richness of the curry dashi, I thought that it was good even if the main ingredient of the roux was the main ingredient of roux.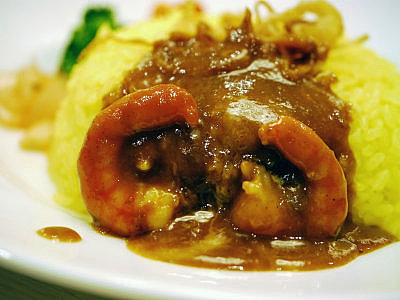 Spicy paste that you can order with curry plus 50 yen. It is based on indigo chicken curry bouillon plus blue pepper, red chilli, pepper and so on.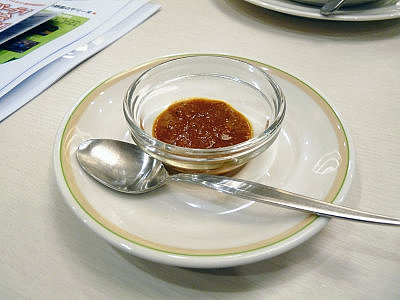 When I tried it, refreshing hotness was added to the richness of curry. It is not only painful, it has a fragrance and taste firmly on the paste itself. However, it is quite strong, so it seems good to add it little by little.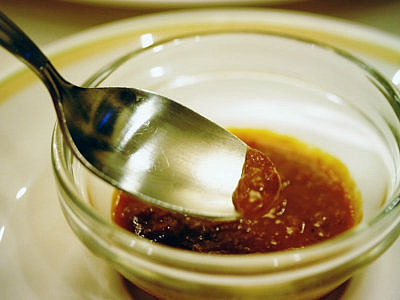 When we enjoyed the curry flavored full of shrimp flavors, Rice and Palota were distributed for tasting.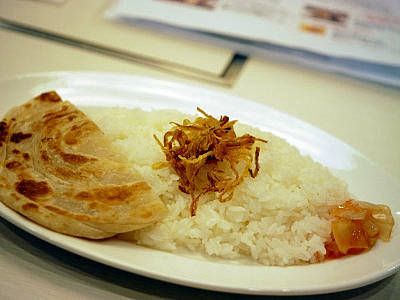 South Indian pan "Palota" means that the route of import has been established since the royal host came out.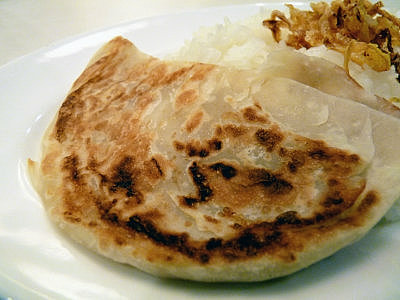 It is the size to take the curry from here and taste each.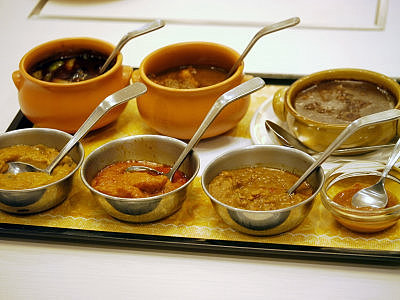 Apart from tasting, there were also samples provided by each menu. We will taste from "Indian style 3 kinds of curry".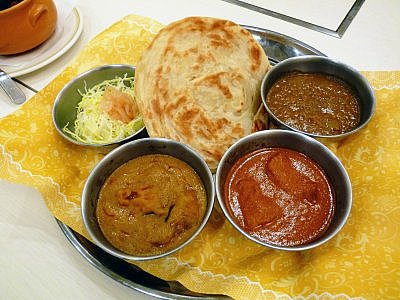 Looking at the cross section, it becomes a layer and you can see that the fabric is woven in. Familiar in Indian curryNanIt is a unique texture like a dusty croissant.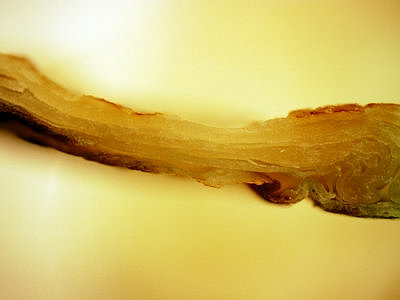 I will eat curry with such feeling. This is "pumpkin". Since spices such as ginger are added based on pumpkin, there is sweetness but spicy. It is also nodding that women are popular, it is a bitter ball taste.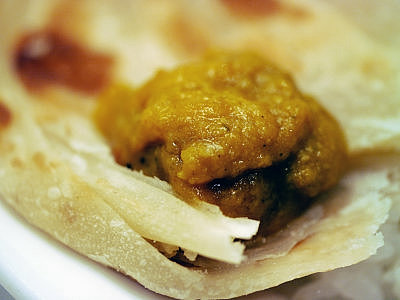 Chicken keema has plenty of minced meat and it is rather mellowy spicy.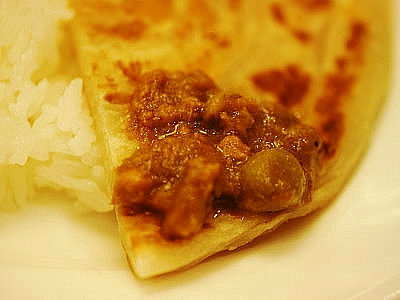 "Butter chicken" meat is also moist and balanced in taste, but I felt it was the most common among the three types.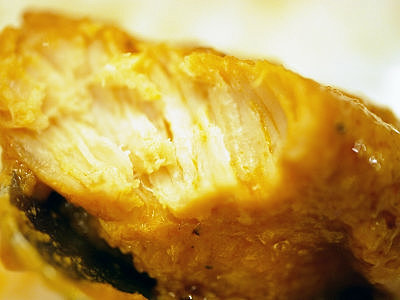 The chicken meat that I gave is impressive, "Indian chicken curry" which is the source of the paste paste, it looks like the most common curry eaten up to this point. However, there are various depths such as chutney and bouillon, so there is a depth in the taste.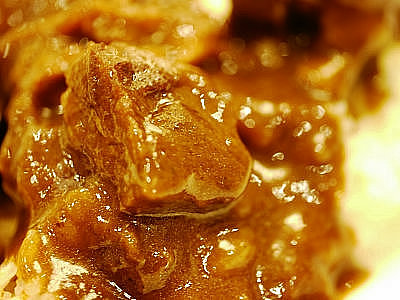 "Summer royal Japanese style small dish" is arranged in a Japanese style, Japanese style flavored with miso and bonito, kelp soup added to hidden taste. Ru had a distinct flavor and it was personally the best hit.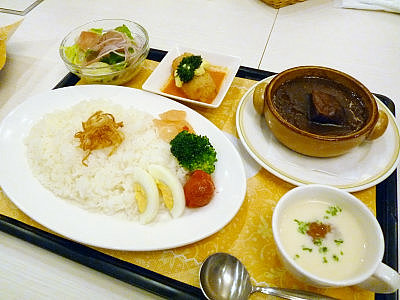 Finally, I will eat "Kashmir Beef Curry" with a black roux impressive.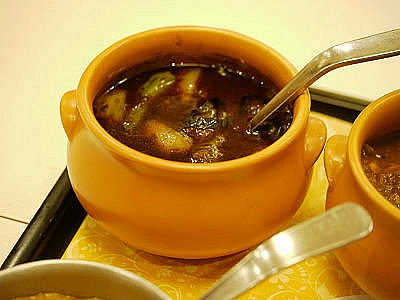 Vegetables are rough.



Ru has no thickening, so I am sticking and soak in rice. If you say it, it will attack first, so if you eat without knowing it might be a little surprised. Taste like spicy fragrant beef stew, it is quite peculiar. There are a lot of fans among the employees, so many people are looking forward to it every year, so it may be that you draw after getting hurt once.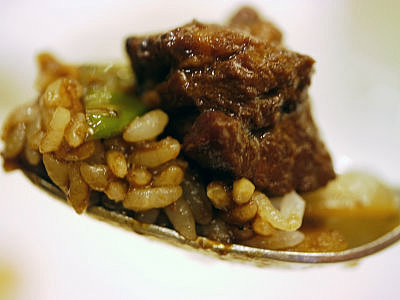 It was a curry 7 ramparts which was felt to be too much commitment to this curry, but it was impressive that each person had solid taste and personality. It is not easy to compare and eat this at once, but I was surprised that there was nothing like so-called retort. As a result of sticking to the development stage "Curry very close to curry to eat at a specialty store"Was completed, and it was able to see the seriousness of the royal host against the curry. However, unlike other family chains, there are a lot of hand-hitting parts on the site, so feeling handmade is high, while it is also a strong point that the taste is influenced by the competence of the chef, I felt it is also a disadvantage. Anyway, it was a worthworthy taste for the price, so if you think that 'I want to eat curry', it might be a good idea to stop by a Royal host once.

Next, I will also introduce the new dessert of summer. Such expectation.