Sony Developed a "Rollable" Ultra-Thin OLED Display that can Wrap Around a Pencil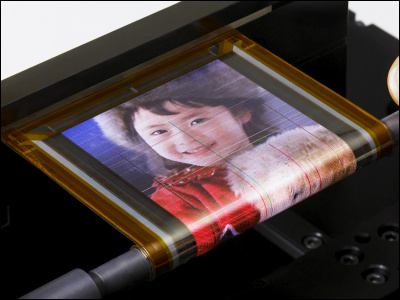 Sony announced today that it developed a super-flexible ultra-thin OTFT(Organic Thin-Film Transistor)-driven full color OLED display which can be wrapped around a thin cylinder, and released a video showing it reproducing moving images while being rolled up.

This brings the wristwatch Walkman and flexible full-OLED VAIO laptop concepts shown at CEATEC JAPAN 2009 much closer to reality.

Read on for details and the video.
Sony Global - News Releases - Sony Develops a "Rollable" OTFT-driven OLED Display that can wrap around a Pencil

According to the press release, the rollable OTFT-driven OLED display is 80 μm thick, 4.1 inch wide with 432 × 240 × RGB pixels. The minimum bending radius is 4 mm.

This was made possible by the high-performance OTFT with an original organic semiconductor material (a PXX derivative) with eight times the current modulation of conventional OTFTs, integration technologies of OTFTs and OLEDs on an ultra-thin 20 μm thick flexible substrate and soft organic insulators for all the insulators in the IC.

OTFT-driven OLED display wrapped around a cylinder with 4 mm radius.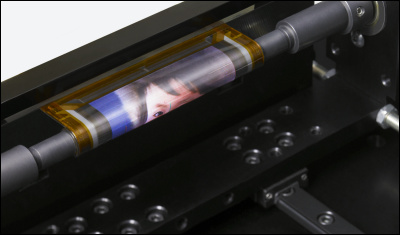 The display is capable of reproducing moving images while rolled-up around cylinder with 4mm radius, and Sony reports that the display's ability to reproduce moving images was not degraded even after 1,000 cycles of repeatedly rolling-up and stretching the display.

Here's the video. The display's showing a footage from Gran Turismo 5.


Stretching.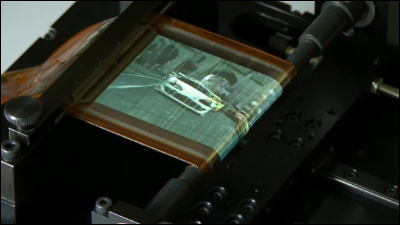 Rolling up.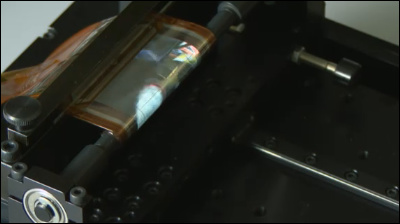 There must be so much possibilities with this flexible display. It's hard to imagine now but flip-phones and slider-phones seemed ground-breaking when they first came out, but maybe there'll soon be roller-phones, scroll-like laptops and e-book readers.