NTT East will offer "Mobile Wi-Fi router" with SIM free model, wireless LAN service also cuts sharply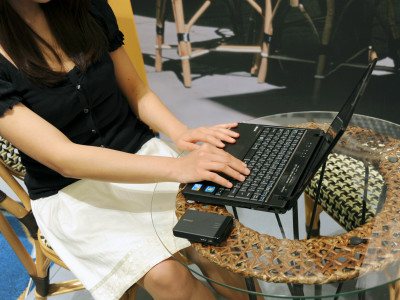 NTT DoCoMo will be able to use its own line in music players, PCs, digital cameras, portable game machines, iPads etc. compatible with wireless LAN at the summer 2010 model presentation"Mobile Wi-Fi router"Although NTT East announced the same model as "Optical Portable"It became clear that it began to be offered as.

Also, since "SIM Optical Portable" is also offered as a SIM free model, it can be used on lines such as EMOBILE, and the monthly fee for the public wireless LAN service "FLET'S SPOT" has fallen significantly.

Details are as below.
Efforts to promote the use of wireless LAN by FLETS - WiFi is more fun with FLET'S ~

According to this release, NTT East will rent a mobile WiFi router "optical portable" that realizes wireless LAN connection anywhere for "FLET'S Hikari" users at a monthly rate of 300 yen (315 yen including tax) from late June .

"Optical portable" is a wireless LAN router that can simultaneously use up to six devices that can also be used as a wired LAN router by using a cradle, and by inserting a SIM card of NTT docomo, it is compatible with wireless LAN It becomes possible to use all the devices on the NTT DoCoMo communication line.

In addition to the SIM lock model that can be used only with NTT DoCoMo's communication line, SIM free model is also provided, covering HSDPA, HSUPA, and W-CDMA communication in the 800 MHz, 1700 MHz, and 2.1 GHz bands As a result, not only NTT DoCoMo but also e-Mobile and SOFTBANK MOBILE communication lines can be used in the SIM Free model.

And from 1st June, the monthly usage fee of the public wireless LAN service "FLET'S SPOT" which can use up to 54 Mbps communication with approximately 9100 access points nationwide for NTT East users using FLET'S connection service is It is said to fall from ¥ 840 to 210 yen.
in Mobile, Posted by darkhorse_log