Nintendo, to be officially announced the "worldwide big title" under development in top secret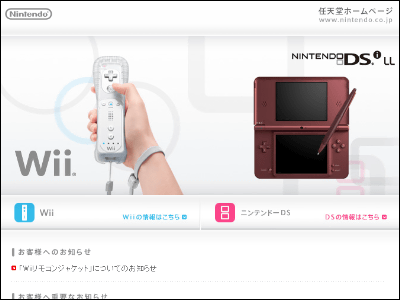 Mobile game machine which becomes a new model corresponding to 3D "Nintendo 3DS"Pokemon latest work"Pocket Monster Black" and "Pocket Monster White" released this autumnIn addition to,We announce to release leading titles one after another for WiiAlthough it is Nintendo, which keeps on booming momentum, it became clear that it is planning to publish a new game under development with confidentiality.

Details are as below.
News: Super Mario Galaxy 2 review in new ONM - Official Nintendo Magazine

According to the page of the official Nintendo magazine published in the UK, we are planning to feature a worldwide specialty on new game developed at the moment at the moment with the latest issue to be released on Wednesday, June 16, 2010 It seems there is.

Although the content is not disclosed, the official magazine usually released on Friday will be released on Wednesday according to this feature.

In addition, Nintendo is the official page of the American version of Nintendo DS software "WarioWare D. I. Y", for 50 people who created excellent mini games,Planning to give participation right to the Nintendo press conference of America's largest game industry trade show 'E3'According to the plan summary, Nintendo's press conferenceIt is scheduled to take place at local time on Tuesday, June 15, 2010Therefore, the presentation of the new game will be held at the E3 venue, and the details are likely to be featured in the official magazine.

AlreadyTo announce the latest work in popular title "Legend of Zelda" E3Although it is Nintendo, which reveals, is it that a title with a strong impact that exceeds it is introduced?
in Game, Posted by darkhorse_log