I bought a bike from Osaka and Tokushima using Wakayama - Tokushima route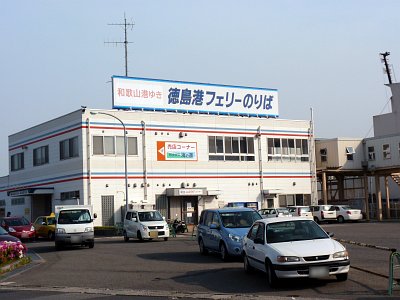 Events held in Tokushima "Machi ★ Assobi vol.3"Pain Chari's sticker making experienceI thought that "I will have to take a bicycle for the time being", I tried going to Shikoku by bicycle using a ferry connecting Wakayama and Tokushima.

There used to be a ferry connecting Osaka Minamiko and Tokushima Port in the past but it was abolished due to the opening of the Akashi Kaikyo Bridge. From Wakayama PortNankai FerryEven now it is still a ship to Tokushima going out, so I raced a bicycle to Wakayama so I decided to go to Tokushima by ferry.

It was 14:30 that I left Osaka city. I will south while enjoying signs of suspicious supermarkets and so on.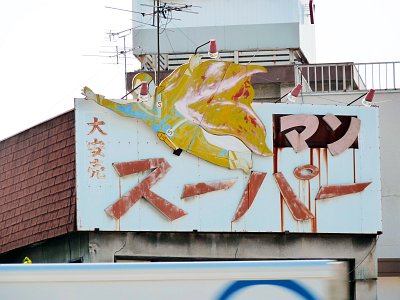 It was 19:24 that we arrived at Nankai Electric Railway Misaki Koen Station while holding a break because of lack of exercise. There is a pass before this, considering it seriously whether it goes to Wakayama port by train because I was considerably exhausted at this point. However, there are few trains going to Wakayama Port, so the next flight will be waiting for 1 hour and 30 minutes, so I decided to go on a bicycle as it is.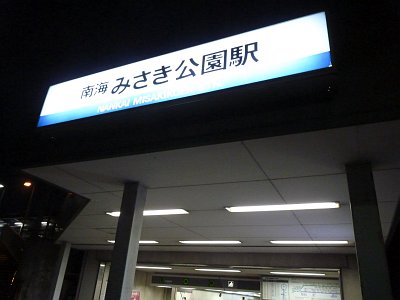 Be a prefectural borderTakako PassThe peak of. It's a gentle slope so I can easily climb on a bicycle, but I was exhausted, so I wanted to throw everything in front of the top and want to lie down on the street. However, as I had been going down for a long time from here, I could run with my daddy without having to pedal.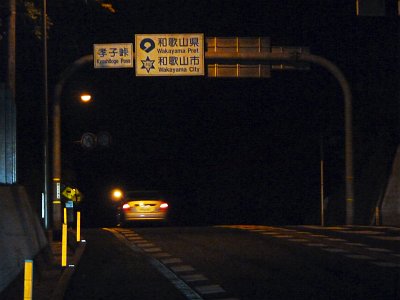 I ate dinner over the pass and arrived at the ferry terminal at 20:50. From Osaka to Wakayama Port it was about 6 hours 30 minutes including a break, as he was lost while watching the map.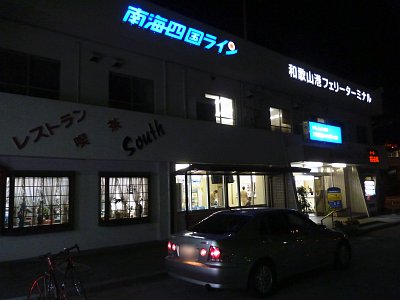 Even if I go to a place where the ferry stops directly, I can not get on, so I first go to the ticket office. In front of the window there were people who came by car etc and were lined with car verification.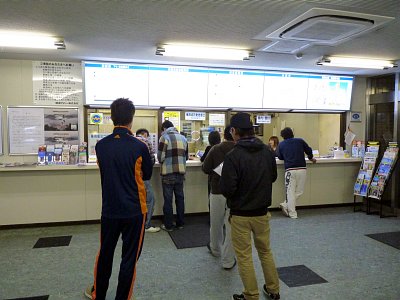 Besides cars, people who do not have bikes or bicycles that will be handled as special baggage purchase kips with vending machines. For an adult one 2000 yen, the bicycle will be plus 600 yen.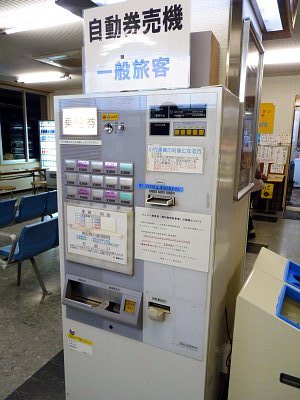 There is a shop and a cafeteria at the ticket office, but it was about to close the shutter because it was before departure of the last flight.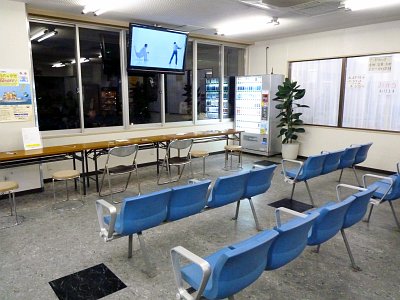 Chairs and TV are also available.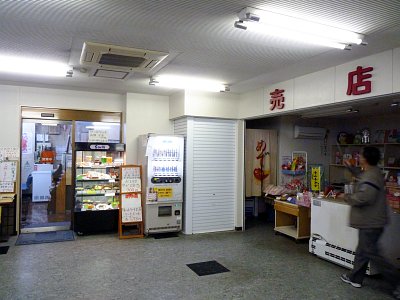 After purchasing a ticket, the person who came by foot moved from the stairs in the department to the ferry.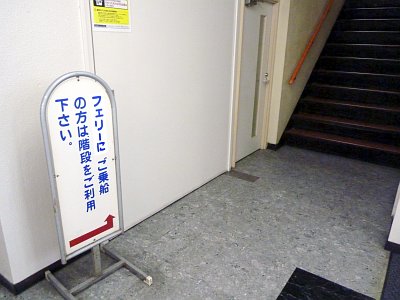 Because it is a bit far away, I will also move using a moving walkway.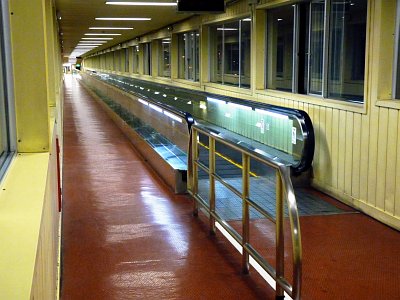 People who are coming by automobiles or other means leave the ticket office and move the car to the mouth to get on the boat as it is. There were already quite a few cars lined up.



The bike stands by in front of the car. The bicycle was told to wait next to the bike.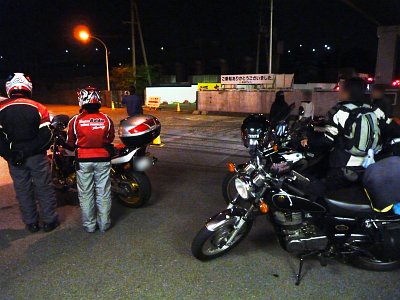 Wait for the vehicle to come out from the ferry that arrived at the port and board the bike and the bicycle ahead. The vehicle is carried fixedly to this dock and the car goes out first when you go down.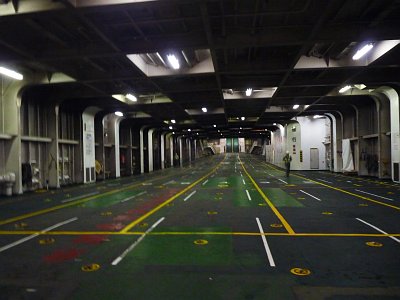 Pier seen from the top of the ship. There are other passages for customers, so even walking people will not board a ship from here.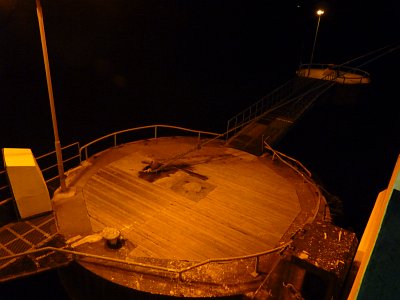 Since bikes and bicycles can ride ahead, you can see unpopular ships.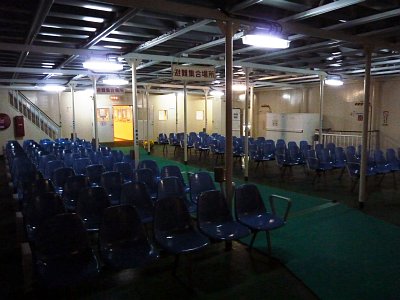 Normal room carpet seats. Normally the seat of a passenger room is early, so people riding bikes and bicycles are advantageous.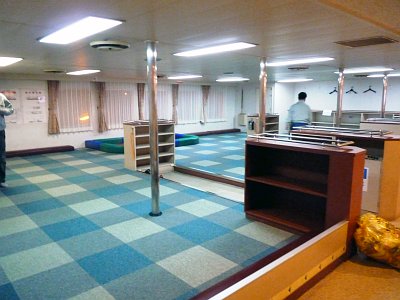 Chair seat of ordinary room. Television and comic books are also put.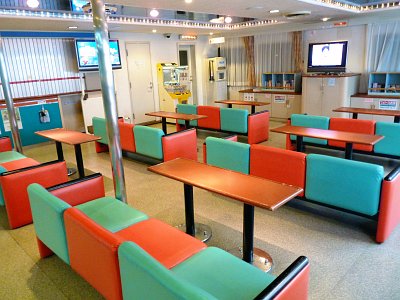 Driver room equipped with a truck driver 's sleeping room etc. At this time it was open to the public.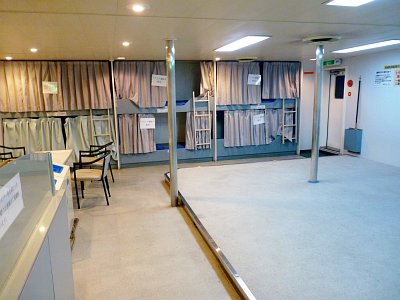 The driver room has a shower.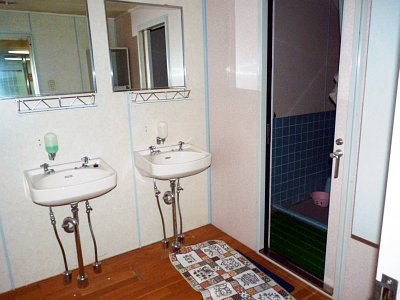 A toilet on the ship.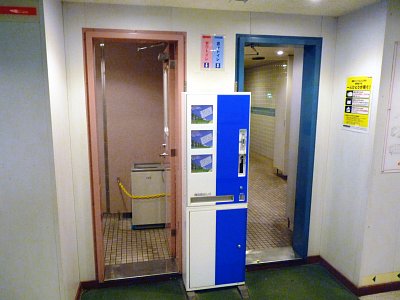 In addition to vending machines for cup noodles and drinks, there is also a slot machine.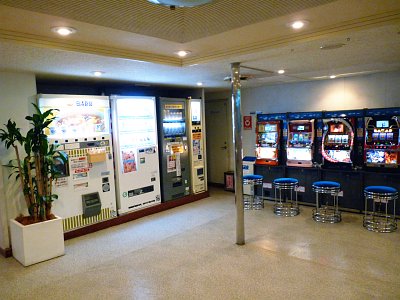 You can pay extra fee and you have a green seat. There was a smoke on the door of the entrance and I did not understand the inside.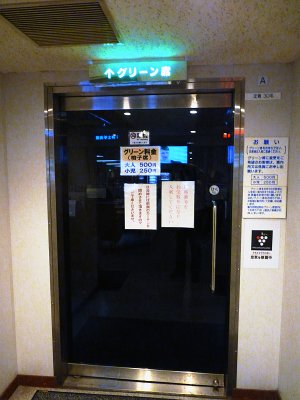 Just before the entrance to the green seat, contacts to the staff at night were written to use an interphone beside the slot machine.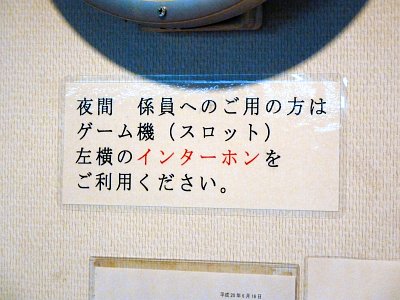 Although I did not notice it before, I got back to the place where the slot machine was and approaching and there was a certain interphone.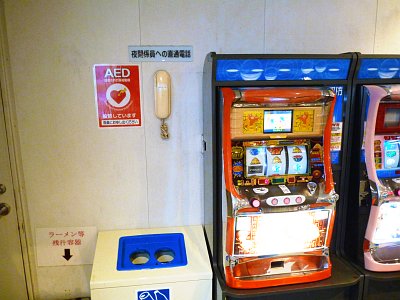 It took about 2 hours from Wakayama to Tokushima. Gusset ★ Pain in Asobi Articles for making cutting sheets for chari is here. I did not know the details before the event, but it was a type that I could bring home the cutting sheet I made, so I did not have to bring my bicycle separately.

I made a cutting sheet for pain for chari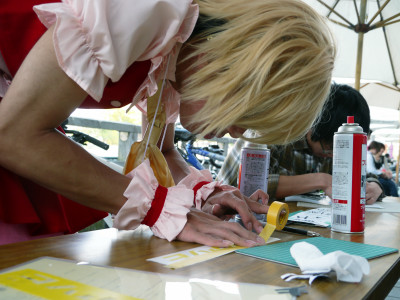 Returning from Tokushima Port ferry terminal.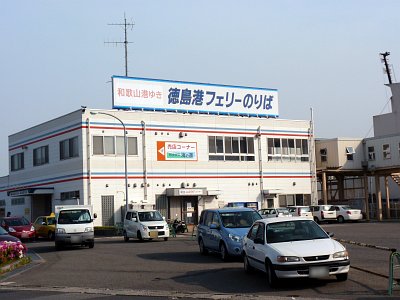 Because it was a golden week, people who are coming by car were crowded enough to be turned to the next flight if not reserved. Bike and bicycle can not be booked, it will be on board with the first-come-first-serve, but this is also a situation waiting for cancellation. However, people on foot will be allowed as long as the space inside the ship permits, so you can board the ship without problems even in such a condition.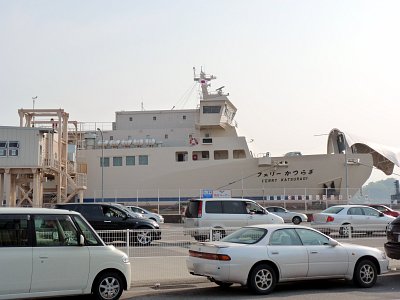 Even just before the ship came out, I did not get cancellation, so hurriedly riding my bicycleWheel glovePlace in the ship as a guest on foot. When I put the bicycle in the dock I was able to get on without the extra necessary additional fee.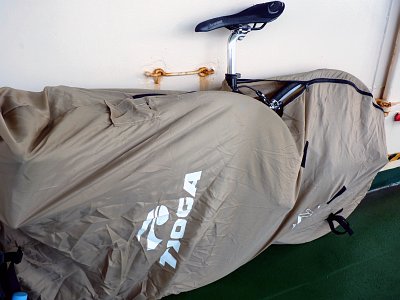 After Wakayama Port Station, we returned to Osaka with Nankai Electric Railway while keeping the bicycle in the wheel bag. From Wakayama Port station to Nankai Namba station by trainSouthern express trainIt takes about 1 hour by direct riding. It is a train linking a designated seat vehicle and a free seat vehicle, but if it is a free seat you can go one way at 890 yen. Because there is no station near Tokushima Port, it will be a transfer by bus, but since the trip feeling is perfectly felt by train and ferry, people who are thinking about moving between Osaka and Tokushima even if it is not a bicycle are candidates for moving means Please think as.