Evangelion-themed Convenience Store "Lawson Tokyo-3 Shop" Opened in Hakone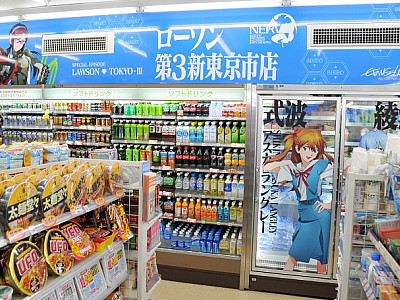 Japanese convenience store franchise Lawson is launching an Evangelion tie-in campaign with giveaway Evangelion plastic folders on April 27.

Prior to the campaign, a Lawson shop in Hakone, Kanagawa(location of the fictional city Tokyo-3) was turned into Lawson Tokyo-3 Shop swarmed with Evangelion goodies.

Read on for details and pics.
Lawson Tokyo-3 Shop, before dawn.


Opened today on April 23.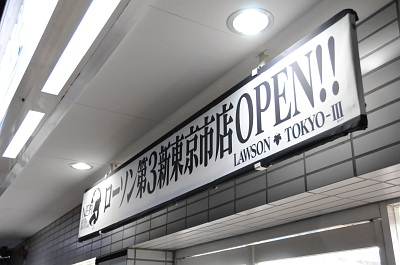 Banner.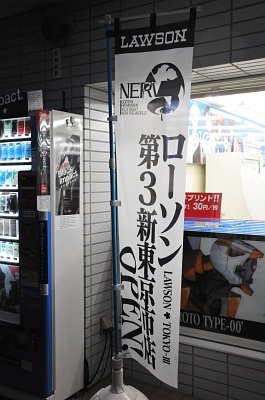 Evangelions guarding the shop front.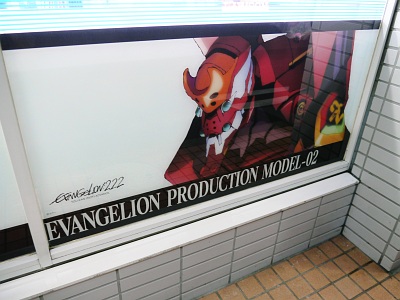 Shinji saying "Thank you for visiting Tokyo-3."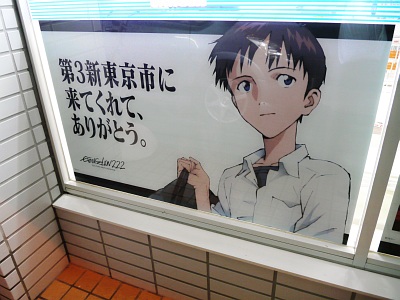 Unit-01.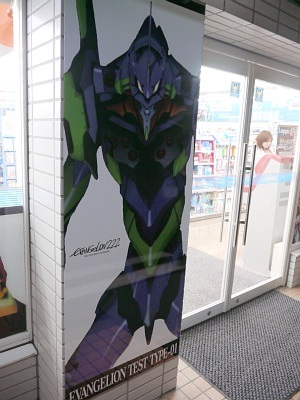 Asuka.


The cardboard boxes were cleared in the morning.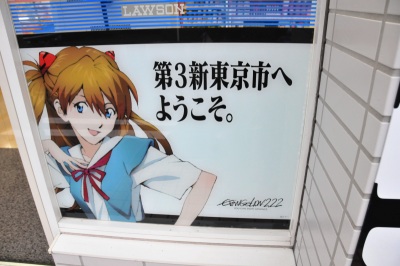 The shop's name clearly says "Lawson Tokyo-3 Shop".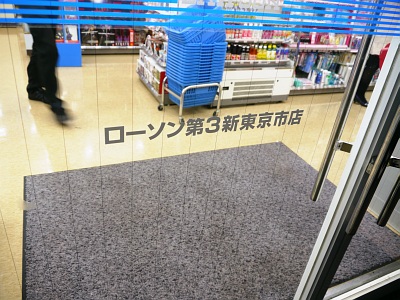 Inside.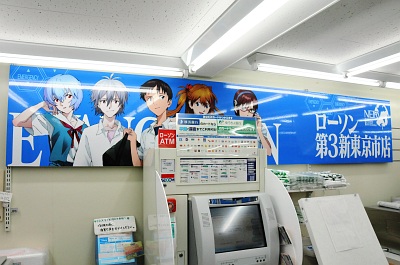 Various Evangelion products.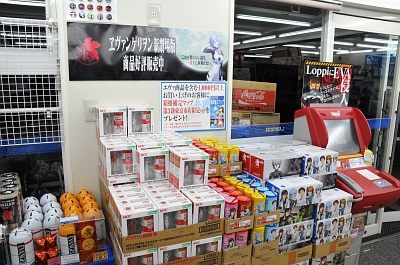 These tie-in snacks will go on sale on April 27 at Lawson shops throughout Japan but for now it's available exclusively at Tokyo-3.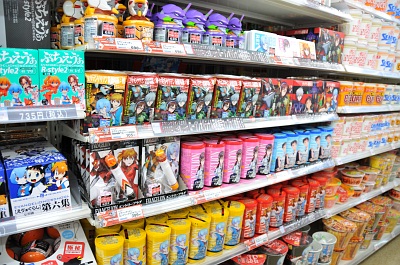 Potato chips.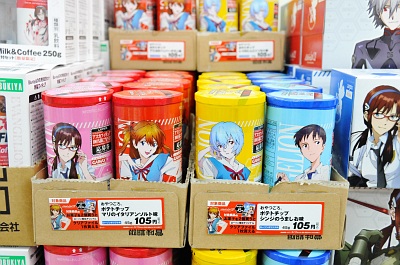 UCC's canned coffee with figurines.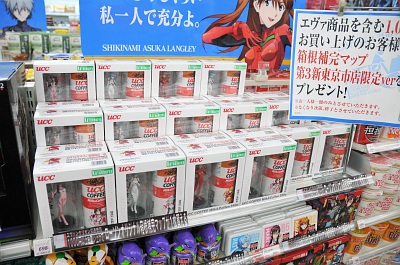 Boxes of Nepia-brand tissue papers.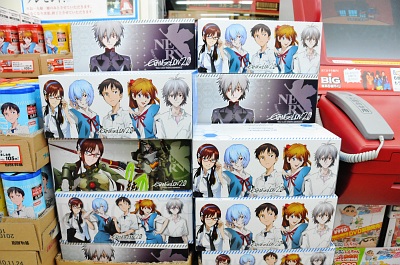 Bunch of snacks and nicknacks.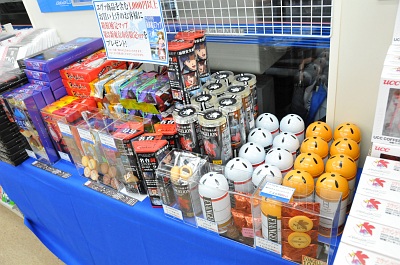 They even sell Nerv notepads and headphones.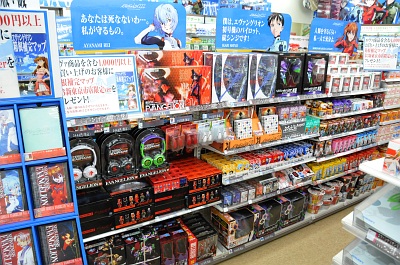 "Chogokin Super Evangelion ANIMA" action figure.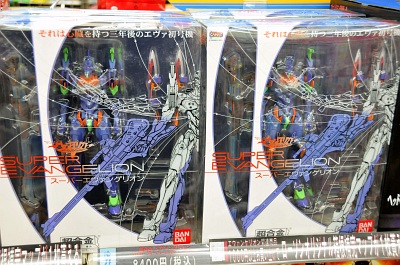 Evangelion comic books.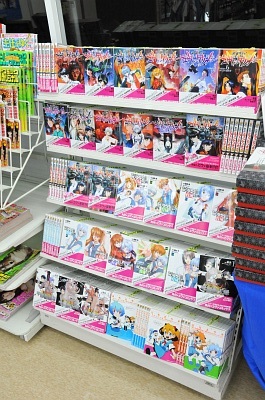 Asuka and Rei luring you to icecreams.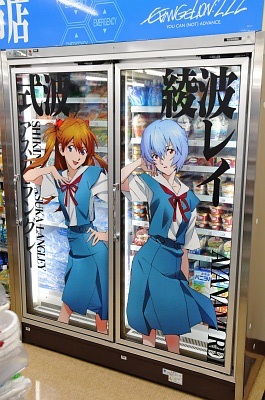 Evangelion Hakone Hokan Map Lawson Tokyo-3 version is given away to customers who purchased over 1,000 yen.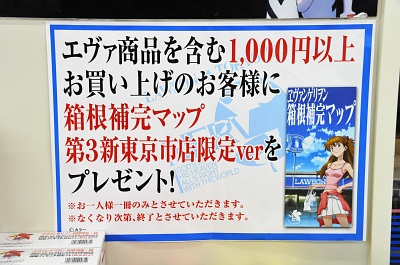 On top of the shelves were various character panels in Lawson colour(sky blue). Rei Ayanami: "You won't die...I'll protect you."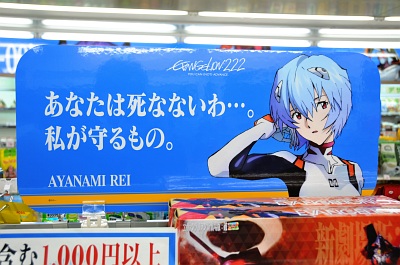 "I get a warm feeling when I'm with you, Ikari-kun."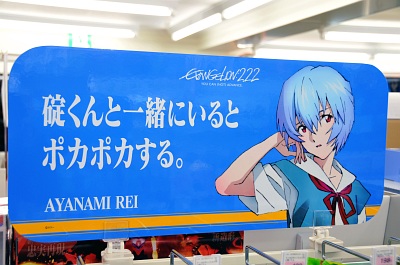 "I'm Shinji Ikari, pilot of Evangelion Unit 01!"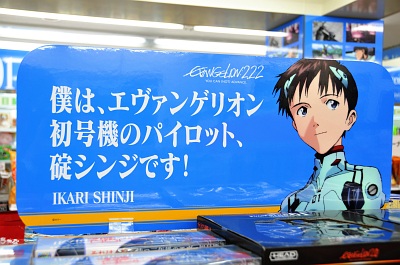 "I guess you should smile."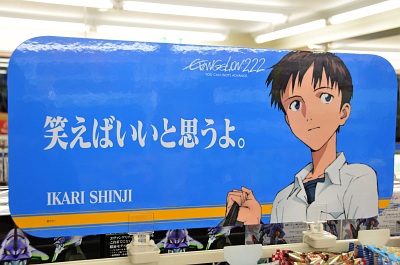 Asuka Langley Shikinami: "I'm perfectly capable of saving mankind by myself."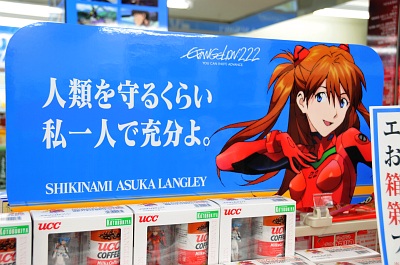 "Are you retarded?"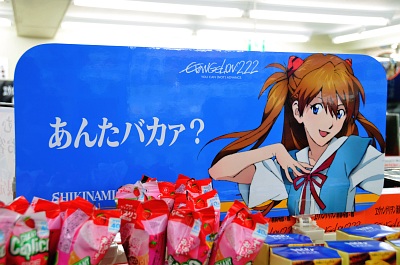 Mari Makinami Illustrious: "Sweet. I'm getting thrilled."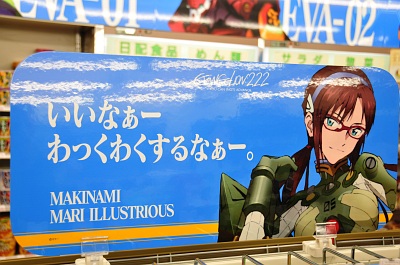 "You smell good. The scent of LCL..."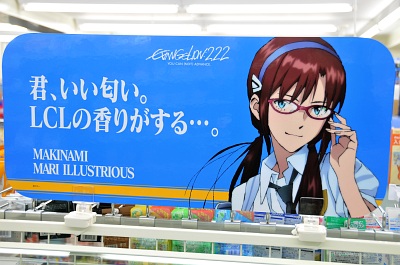 Kaworu Nagisa: "The time is now."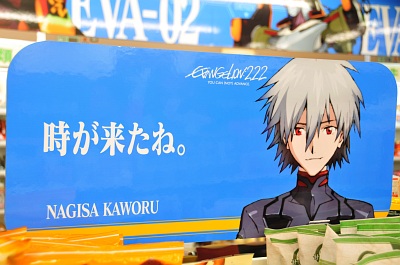 "Nice to meet you, Father."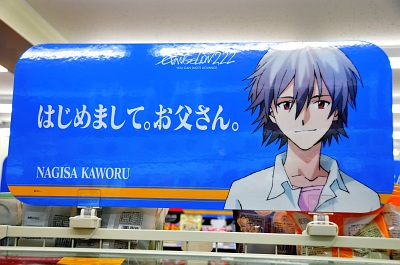 Gendo Ikari.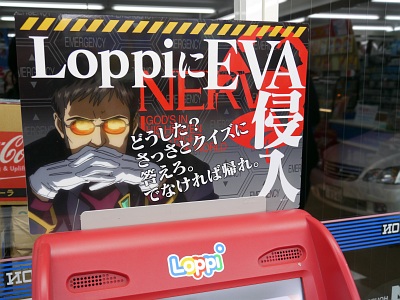 The columns were also wrapped with Evangelion panels.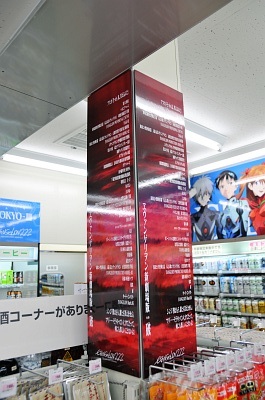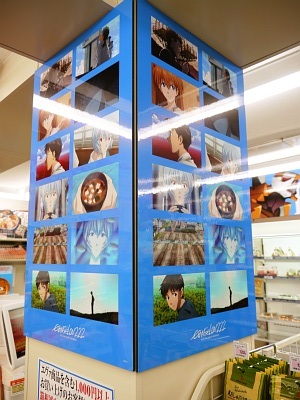 Under the counter.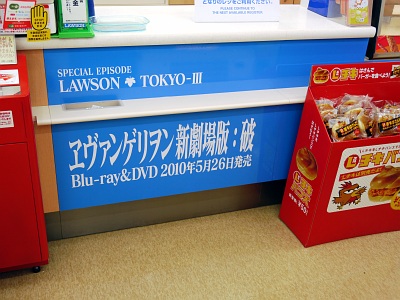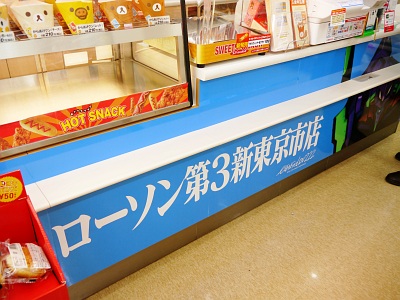 The workers were wearing Tokyo-3 jacket.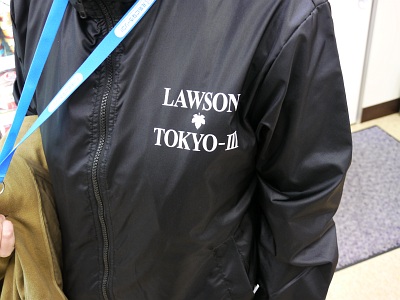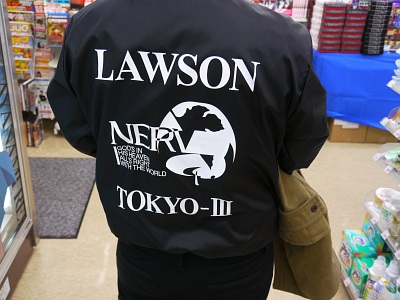 Your purchase will be put in a Lawson Tokyo-3 plastic bag.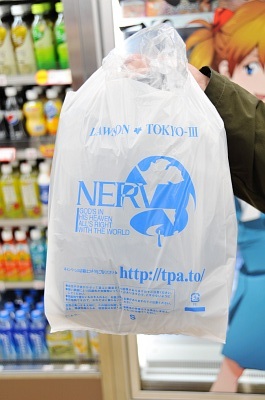 We left the shop in the morning light.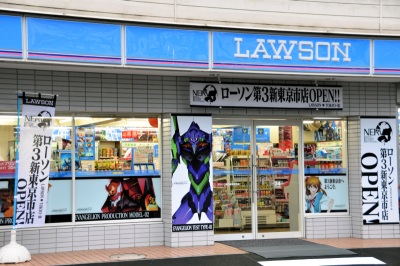 Here's what we've got! We'll soon be posting reviews of these products.