Finally "File Sharing Software Monitoring System" will give the first arrests in the country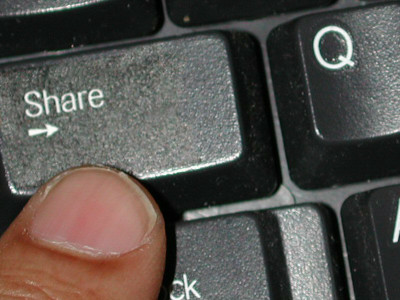 Measures of "download illegalization" to prohibit acts of downloading knowing that images and music illegally distributed by file sharing software etc. are illegal were included in the revised copyright law enforced on January 1, 2010 According toThe National Police Agency made full-scale operation of a system that constantly monitors networks using file sharing softwareWas revealed in February, but finally the first nationwide arrest went out, based on the information by the system.

Details are as below.
Kyoto Prefectural Police arrested for illegal movie illegal distribution Used file sharing software on the net: Kyoto Shimbun

Arrest observation system using suspicion of illegal film distribution National first - 47 NEWS (Yoana News)

Current affairs dot: Arriving 62-year-old man, western-style painting distribution with shared software, first in monitoring system - Kyoto prefectural police

According to these reports, the Kyoto prefectural government made the movie "Avatar (Avatar)" and "Percy Jackson and the gods of Olympus" available to unspecified number of Internet users using the file sharing software "Share" He seems to have arrested a man living in Shizuoka prefecture under suspicion of copyright law violation.

The Kyoto prefectural police have said that they received information from a system that monitors file sharing networks that the Metropolitan Police Department began operating since January this year in arresting men, and arrested by information provision from the system is the first nationwide It will be.

By the way, this surveillance system was able to specify the date and time of uploading the file that violated the copyright law and the IP address of the uploaded computer. Although the file was deleted from the suspect's PC, the system information It has been said that past delivery records could be identified by.
in Note, Posted by darkhorse_log