Two kinds of products adopting Microsoft and Google OS to compete against Apple's iPad are coming up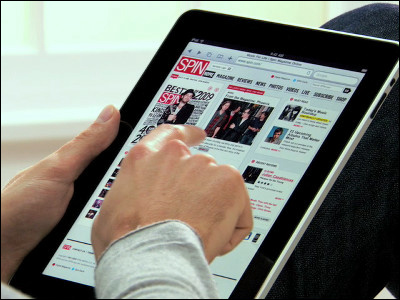 It is Apple's tablet "iPad" which will be released in the Japanese market from the second half of this month,We declare that major manufacturers will not issue counter products due to differences in business modelsInside, it became clear that 2 types of tablet terminals will be appearing competing products.

It is said that the competing product will be a model that adopted Google's OS and a model adopting Microsoft's OS, and it is said that it never stops as a product that copied the concept of iPad nevertheless.

Details are as below.
Asus: iPad Rivals On The Way - Forbes.com

According to an interview article of the world's leading economic newspaper "Forbes", ASUS known for its popular compactness and inexpensive popular netbook "EeePC", plans to launch competing products of iPad It seems to be.

ASUS 's chairman and CEO Jonney Shih said that he intends to release at least two competing products over the next few months against the magazine's interview, and in June the computer related work done in Taiwan It will be announced at the trade fair "COMPUTEX TAIPEI 2010".

ASUS also announced the first EeePC in "COMPUTEX TAIPEI 2007" held in 2007, basically it is said that basically the product that the company intends to focus on will be announced at COMPUTEX TAIPEI basically.

In addition, Mr. Shih said, "We are still keenly enthusiastic about the low-priced mobile PC market that has made a major contribution to ASUS's leap forward," says Shih, adding that netbooks such as iPads, smart phones, e-book readers, It says that ASUS leaves room to release products that incorporate the concept of tablet PCs.

However, rather than just making a product that just copied the iPad to the end, one of the two models is a model that adopted "Chrome OS", which Google is developing and "Android" for mobile phones , And the other becomes a model based on Microsoft's Windows platform, both of which are said to become a product strongly aware of multimedia performance.