Video Review on "IS02", au's new Windows phone with large LCD and QWERTY keyboards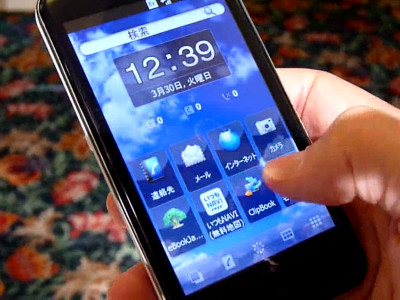 KDDI's new Windows phone "IS02" is based on Toshiba's TG01. The device is beefed up with slide-out QWERTY keyboard, improved touchscreen and OLED.

The device is still on its Beta version. So some operation in our video is not smooth, but Toshiba will tune them up till the release date.

Read on for detail.

The IS01. While other smartphones relying on touchscreen discontinue the use of QWERTY keyboard, Toshiba made a bold decision for usability.


Desktop UI is replaced to "NX! UI" developed by Toshiba.
YouTube - customizing desktop icons of au's Windows phone "IS02"


You can also use software keyboard.
YouTube - Testing software keyboard on "IS02" Windows phone


Ten key mode is also available.
YouTube - Ten Key mode on IS02's software keyboard


Here's the official site for IS series.

IS series
http://au-is.jp/

Related Post:
KDDI's New Windows Mobile-based Smartphone "IS02" by Toshiba - GIGAZINE

KDDI's New Google Android Smartphone "IS01" Designed by Naoto Fukasawa - GIGAZINE

Video review on KDDI's new Android phone "IS01" - GIGAZINE