Girls gathered their favorite faces with Mr. Donut's "colorful donuts" and "Shakey Pop" tasting reviews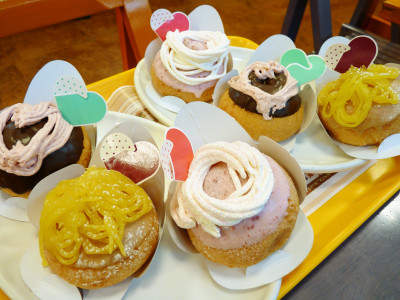 Mr. Donut started selling "Colorful donuts" and "Shakey Pop" of new products from March 3. this isTokyo Girls CollectionIt is an official product that garnered donuts preferred by girls. "Shakey Pop"March 2009WhenAprilAlthough it has been commercialized, this time it is changing a little bit again.

What kind of goods do girls prefer donuts? Review from below.
Everyone's "Ari may!" Arbitrarily. | New Item | Mister Donut

Discovering colorful donuts lined with Pon de Ring etc.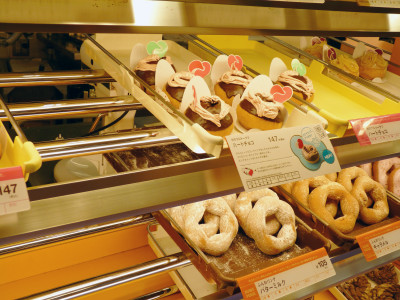 Purchase at once. There are three kinds of colorful donuts (147 yen each).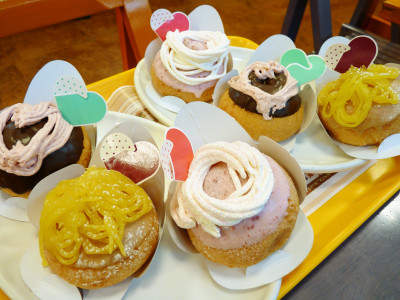 First of all we will have "White Ring". It is a donut with whipped cream on top of strawberry chocolate.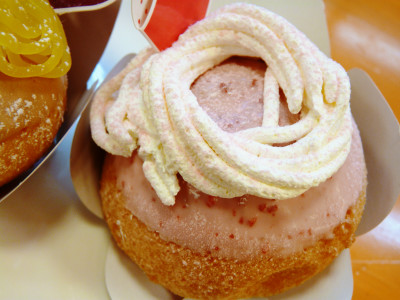 Fried shoe fabric was surprised for a moment with its contents being hollowed out, but there is no dissatisfaction because there is sweetness without packing cream etc.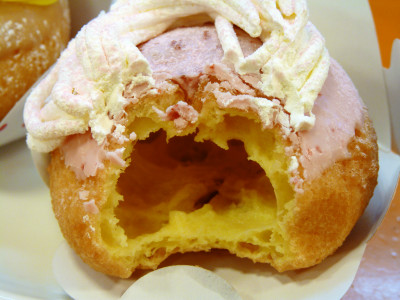 Next is "Flower Mont Blanc".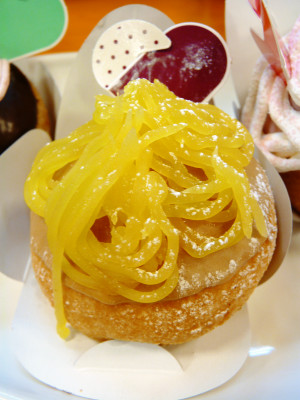 It is decorated like flowers when viewed from the top.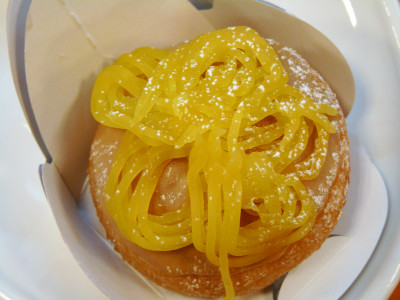 The coating is caramel almond chocolate. It is chestnut not ashamed of Mont Blanc's name.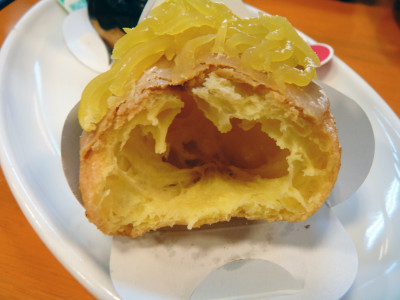 The last is "heart chocolate".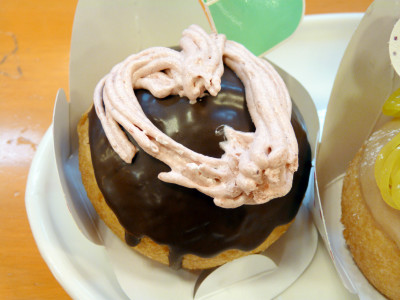 It has become a beautiful heart type.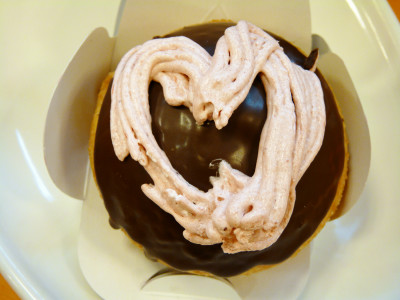 I thought that it is the most orthodox in ordinary chocolate coating, but the impression that the acidity of strawberry whip conflicts with chocolate. I wish it was a soft sweetness like strawberry chocolate ... ....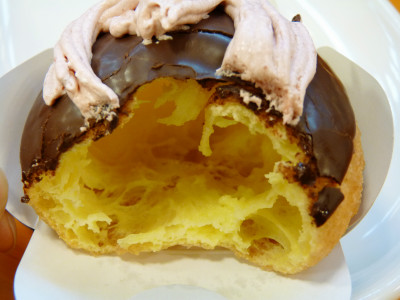 By the way, the heart which is stuck in the donut is printed QR code which can receive the standby image when opening it.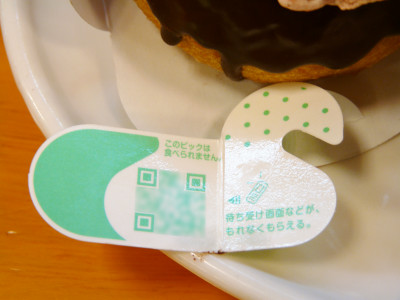 Following "colorful donuts" is "Shakey Pop". To be honest, Shakey PopI was curry flavoredBecause there is a thing, it is uneasy.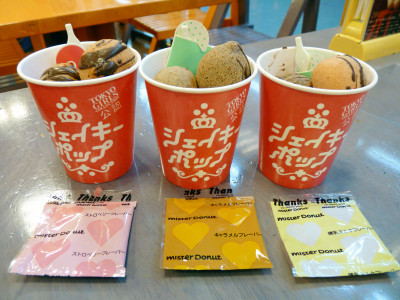 There are 3 kinds of strawberry flavor, caramel flavor, condensed milk flavor. Each 136 yen.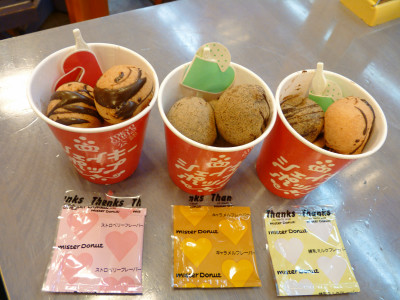 Strawberry flavor's donut is Pon de Ring strawberry.



The caramel flavor's donut is Pon de Chocolat. Bread milk flavor contains both strawberry and chocolate.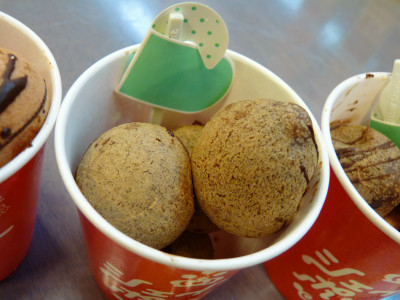 Coat seasoning and mix with shakashaka respectively.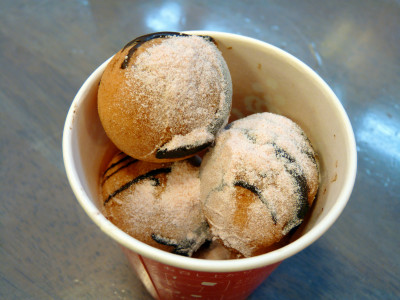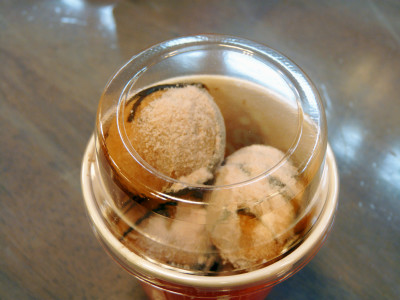 Shake completed.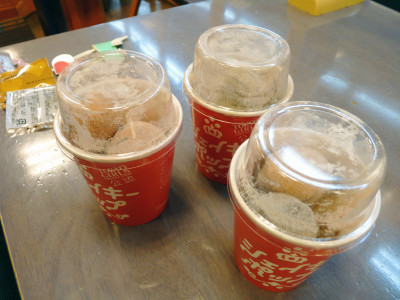 Strawberry flavor is double strawberry taste, but sorry that the taste has not gotten so much.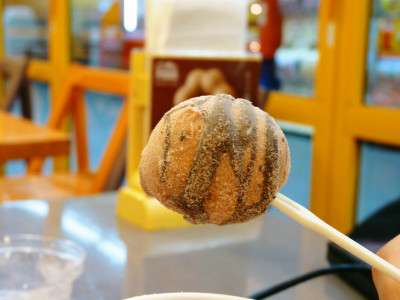 For caramel, seasoning tastes only at the beginning, the rest is pushed by the chocolate flavor of Pon de Chocolat.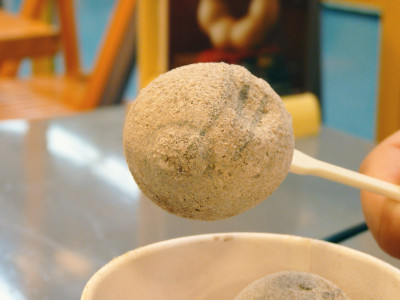 Among them, it was a combination of condensed milk flavor and pon de chocolat. Sweetness × sweetness has caused a good action, it became a taste just right to eat while drinking coffee. However, any combination other than this can make me think that "Shakey pop is still ... ...." It may be delicious not to do extra things just because the degree of completion of the material pon de rings is high.