Acer acquisition of notebook computer maker, target is Fujitsu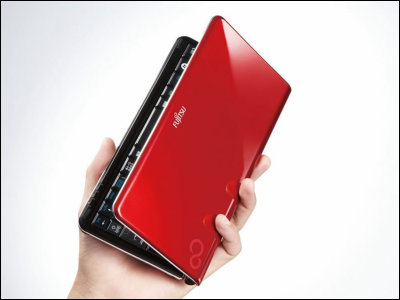 Famous for such as netbook "EeePC"ASUS is negotiating to acquire Toshiba's personal computer business known as "dynabook"Was revealed last November, followed by "Aspire One" etc. knownAcer also shows willingness to acquire Japanese manufacturersAlthough it turned out, experts clarified that Acer's target is likely to be Fujitsu.

Details are as below.
Acquiring Fujitsu notebook business fastest way for Acer to surpass HP, say watchers

According to this article, Acer shipped approximately 31 million laptop computers in 2009, surpassed DELL and gained the second largest share in the world.

And in order to surpass the top of the world share and surpassing HP (shipments of 2009 is about 37 million units in 2009) which sets sales target of 2010 to 4200 to 45 million units, 40% in the previous year, We need to achieve greater growth.

However, as it is not realistic to raise the sales volume at a stroke by Acer alone, the experts who are familiar with the market say that acquisition of personal computer makers is efficient as the most speedy method.

Acer has already indicated his willingness to acquire Japanese laptop makers, but experts point out that Fujitsu, which is strong in the European and Japanese markets, is the best target for Acer, and in 2009 about 3 million units Acer's acquisition of Fujitsu that it shipped is said to lead to an increase in market share.
in Note, Posted by darkhorse_log