MMORPG "Arcadia Saga" changes the performance of weapons by producers "Twenty-Manful Color System" is lifted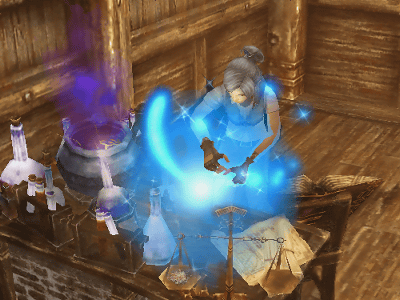 Services are being conducted from December 1, 2009MMORPG "Arcadia Saga". As a character can fully live in the world so that you can live in the world, you can build your own house, an ape attacked the house and got tired of gimmicks, but from February 24 the weapons The difference in performance comes out "Twenty-Man Color System"Has been lifted. Up to now, the performance of weapons made by farmers who are fresh producers or even veteran producers was the same, but from now on it may be time to choose craftsmen.

Details are as below.
[Liberalization of the ten-member color system!]

"Twenty-Manned Cycle System" is a system in which the performance of finished products of weapons, armor, accessories and the number of consumable items completed fluctuate depending on the skill of production skills. It is possible to create equipments with different performance one by one. In terms of weapons production in online games, although there are restrictions on the levels that can be created and special items are required for attribute assignment, there are many systems in which weapons of the same performance are completed no matter what producers make, with each craftsman Things like the personality of I had difficulty in drawing out.

However, in this system, the skill level of the player affects the performance of the finished product, so the skilled craftmen will be able to produce high value items. Below is an example, creator's inscription is included, the name of the weapon is original, and the performance also changes.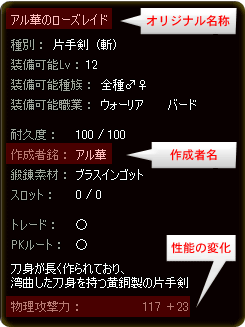 Since you can also open a shop at My House, you can make a brand shop with only high-performance items, or make an introductory shop that offers inexpensive weapons, and not only production but also management skills will be tried maybe. It is possible to set up a vendor and ask a dog or cat for a store number.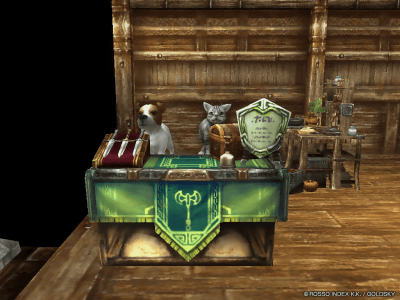 An online game that carves a character name as a weaponUltima Online,MabinogiAlthough there are, etc., it is pleasure how how the Arcadia saga world will change in the introduction of this system, which will emphasize the producer's inscription.

■ "Twenty-Manful Color System" special page:http://arcadiasaga.com/sp/create/
■ Arcadia Saga:http://arcadiasaga.com/

© ROSSO INDEX K.K. / GOLDSKY
in Game, Posted by logc_nt