The seniors of the sixth graders stand up to rescue the confiscated Tantaro, released musical "Nintama Rantaro" practice video summarized PV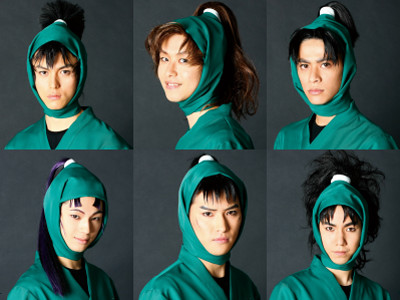 Anime that does not show declining popularity even after the 17th year since broadcastingNintama Rantaro". Originally female popularity was high, 80% of the audience seems to be a woman in the movie "movie Nin Tama Rantaro" screened in 1996. It was decided that it will become an authentic ninja musical with a song, a dance, and a victim in the end, again popularity reignited again from around 2008.

The performance is from January 13th, 2010, and the first promotion video which summarizes the training picture on the official website now is released.

Details are as below.
【Musical Nintama Rantaro】
http://www.musical-nintama.com/

Playback starts when you click the area around "Promotion movie" in the center of the site. It seems that sometimes it is hard to see because the server is heavy.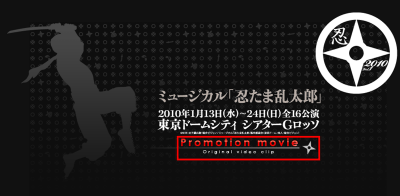 By saying "Ganbare Sixth Grade!", It is said that the sixth-grade students will stand up to rescue the Ryta Taro who have been hurt by the doctor ninja.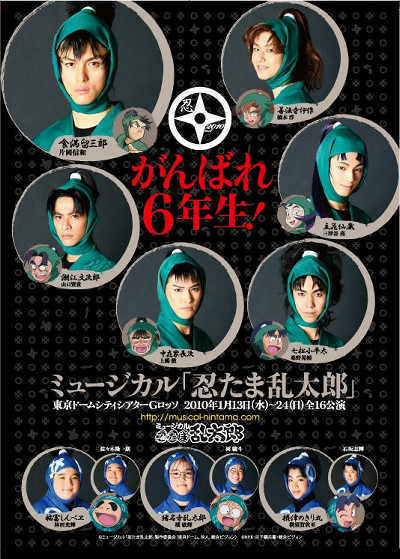 The one who plays the leading role · Mizusazu Rasaburo is "Fire Soldier Sentai Go-onger"Go-on Blue (Kosaka Univ.) And the stage"Sengoku BasaraSanada Yukimura's roleNobutaka Kataoka. "I loved" Nintama Rantaro "from the moment I got married, it was my dream to become a ninja.It finally come true, a national animation that is still being loved.When I make it into the stage I am honored to be the leading role, I feel honored as much as I feel the same as I am responsible as much as possible so that I can do my utmost to make it to everyone who came.In 2010, we, Ninja and Tokyo Dome City Theater G Rosso let's meet."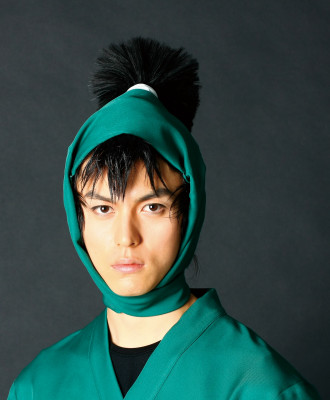 It is the role of Yuichi Erizaki role of "Magical Squadron Majirenger", Majred (Ozu Saki), Drama "Half moon rising sky" who plays Zenjoji ItamiJun Hashimoto. By the way, Majreded is the youngest red in Super Sentai history. "I am very pleased to be able to appear because I am watching from the time of elementary school students, so I am very pleased that I can do it, I want to add original originality unique to the stage and make it a new work."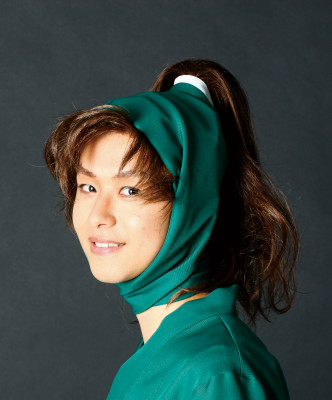 Shijiro Fumiji is to play the information program "Two o'clock chao!"Has regular regular appearance experience for 1 year, drama"Mei's Butler"Played Nakameguro inKenki Yamaguchi. Together with Ryo Mitsutani and Tetsuzi Uesuru who are co-starring this timeD-BOYSHe is working as a member of his brotherly group "D2". "I have been watching" Nintama Rantaro "since I was little, so I am honored to be able to appear in the musical and I will do my best for Gingin so that I can make it a fun stage!"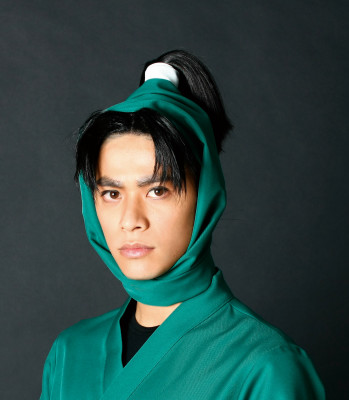 Tachibana Senjo is played in the movie "Back to school siteShinichi Sanada's roleRyo Mitsuya. "I hope to make Senjo that I imagined inside more realistic, I think that I will make a role by taking care of the relationship of the sixth grade."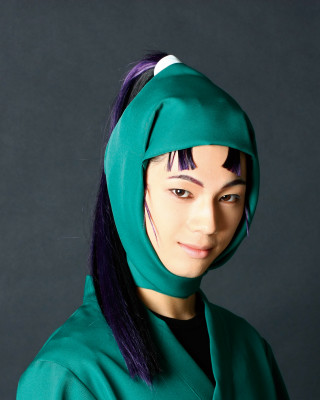 Naka Toshiya The actor who plays the next is a drama "Love letterI made a TV debut withKami Tsuru. "I was pretty nervous because" Nintama Rantaro "I was watching closely when I was a child was the first musicalization, but I hope I can work hard with the stage."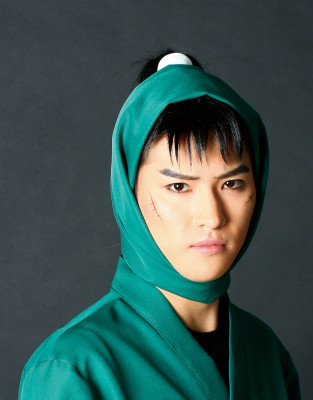 It is the drama 'Love and devil ~ Vampire ☆ Boy ~"And the movie"Color immediatelyI have experience of appearing in "Kousuke Kuwano. "I am honored to be able to appear in works supported by a wide range of people of all ages regardless of gender, so I'm honored to be faithful to the original work, play the role of Kodaira, cast with a hot feeling, with everyone of the staff I will work hard as a whole! "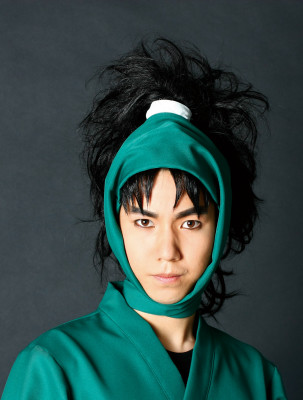 This is the first year students, double cast, but we have the actors according to the image. Rantaro Inoji role, Toshihisa Tachibana.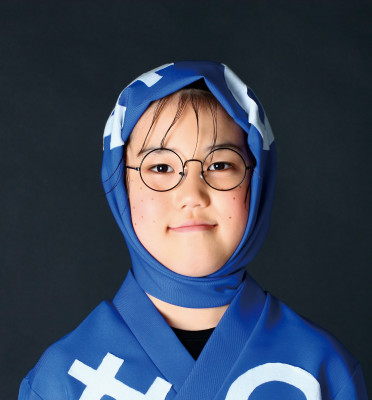 Rantaro Inoji role, Oka Muso.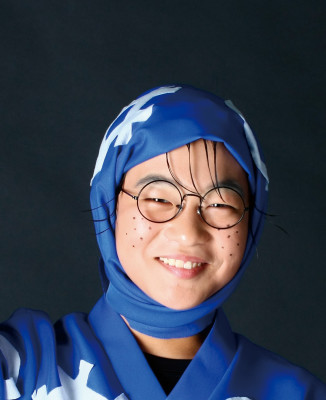 Kuri Maru of Settsu, Atsuro Yokosuka.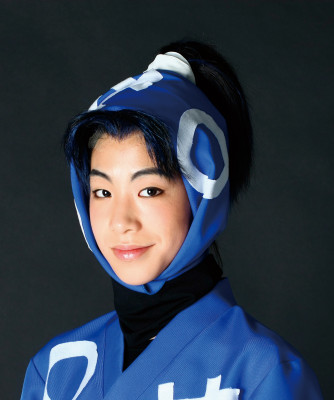 Kuri Maru in Settsu, Shishi Ishizaka.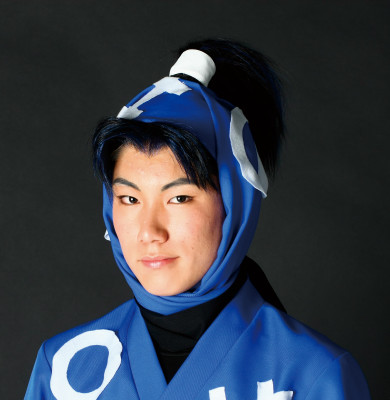 Mr. Fukutomi Shinbei, Mitsuteru Hayashida.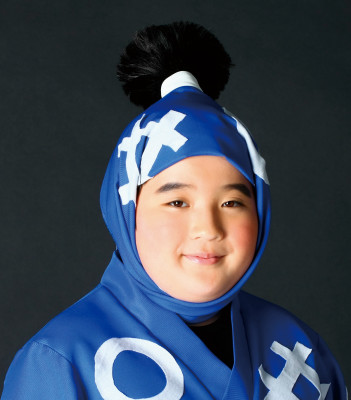 Fukutomi Shinbei role, Ryuichiro Sasaki.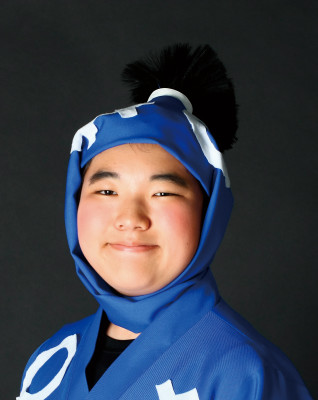 The performance will be from January 13 (Wednesday) to January 24 (Sun), all 16 performances. The venue isTokyo Dome City Theater G Rosso. Tickets are specified by all seats at 6090 yen (tax included),Now on sale at EplusIt is said that.

The original author, Amiko Nobuyoshi Miyoshi, also gave the following comments.


I am also looking forward to the stage as a single fan.
I would like to have fun if you can enjoy with everyone while exciting about the stage with plenty of gags, with action, ninja battle!
They are gagful in manga and animation, but on the stage it is cool for Bari Bali so please pay attention there too!
It must be sure to show you the success like a senior student.



Original: From Amiko Nobuyuki "Fun ninja Rantaro"
Director / Screenplay: Satoshi Owada
Theme song "Courage 100%" Lyrics: Goro Matsui Composition: Yasushi Maera
Production: Musical 'Nintama Rantaro' Production Committee (Tokyo Dome, Immortal, General Vision)

© Musical "Nintama Rantaro" Production Committee (Tokyo Dome, Immortal, General Vision)
© NHK · Amako Nobu Miyu · Comprehensive Vision
in Video, Posted by logc_nt