"Eden of the East" started operation of the system, recognize the character by using AR (augmented reality) technology and display the profile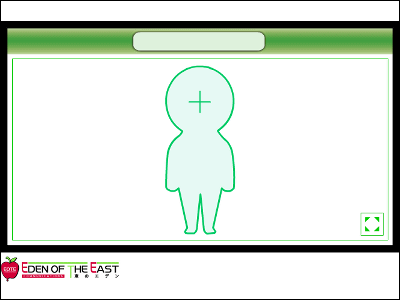 Currently, the movie is in the road show "East of Eden". One of the epoch-making technologies appearing in the work is "East of the Eden System" that allows you to judge images in real time, read out the information attached to that person or object, or add your own information. Inside, everyone used it without resistance as if they search on Google, and when used against people who passed each other in the town, the profile of that person was seen.

Although this system is not intact, events that can actually be experienced are done. The location is at Kichijoji Parco until January 24th. Also, on January 9th we will take theaters Shinjuku and Ikebukuro Theatre DiamondARIt is said that a stage greeting will be held.

Details are as below.
ALTERNATIVE DESIGN ++
http://alternativedesign.jp/

Fuji TV "Noitamina" TV anime East of Eden

This is the world's first AR live broadcasting system designed by Eden's Production Committee of the East, "Genius Terrible Kun"AR three brothers, A joint project of Diamond Head Co., Ltd., which actually transplanted the "East's Eden system" that appears in the animation "East of Eden".

Developed was AR three siblings, the original image processing program works when the character strap is held towards the web camera, information tagged to the characters (comments written from the profile, twitter and mobile phones) is placed on the AR It is in the form of being displayed in real time. Along with this, the official BOT account appears on twitter. Characters are set with words and mine words that are coming to each of them, and a mechanism to show their reactions is given when they talk to it.

Akira TakizawaIs not she listening to the story ... ?.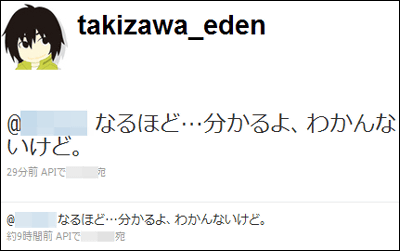 ThinkingMisaki Mori.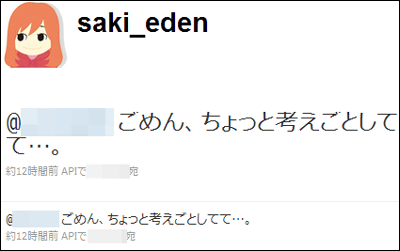 Appeal your talentYutaka Itazu (pants). Besides, "Do not be interested in every high-ranking examination of Eagle, data goes bad."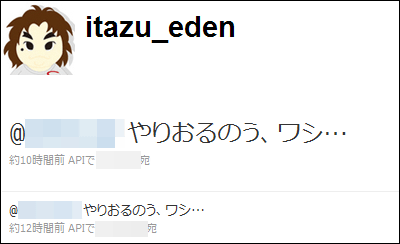 I dislike being called "mind"Mikuru Kuzuhara (Michochan).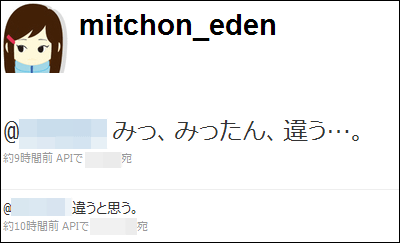 "Eden Premium Shop in the East" opened in Kichijoji Parco 6F from 6th to 24th January, so that you can actually experience the "East of the Eden System" in the store. Here, it seems that when you shoot an image of a character with a camera, its profile is displayed, and information can be added as well as it is under construction.

Besides this, on January 9th Theater Shinjuku (before 19:20 screening) and Ikebukuro Theatre Diamond (after 19:50 times screening), Kenji Kamiyama director, Ryohei Takizawa Ryohei Kimura, Mr. Yutaka Itzu An AR stage greeting by Hiyama Hiroyuki is supposed to be held.
in Anime, Posted by logc_nt