Happy New Year, this year GIGAZINE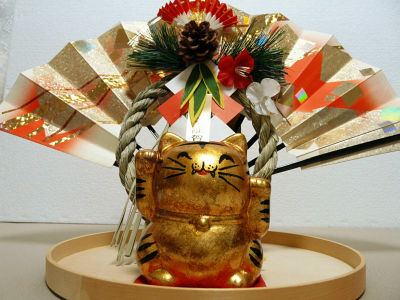 Happy New Year, 2010, I wish you a happy new year, GIGAZINE this year ... as a goal for this year, "I will do everything I can do, I will do it one by one" It is feeling.

Also,Gifts planning done since the end of last year is still going onSo it should not be tried to try luck.

So, like an image like the image above, like a tiger that is also a zodiac sign of this year ...... It looks like a cat rather than a tiger, but Colle is surely a tiger, it is not a tiger cat but a tiger itself . Details are as below.
this. 100 yen A gold leaf is pasted on an ornament of a uniform shop cat and a face is drawn with magic black and red and the pattern of the tiger is attached. When going to buy, there was no tiger's ornament already, so it is a quick specification. It should be less discomfort as the shape is slightly different from ordinary lucky cats! Besides, we combined a mini-shrink linen with a mai fan and a 100 yen uniform shop, and a decorative sticking to last year's Kagami cake.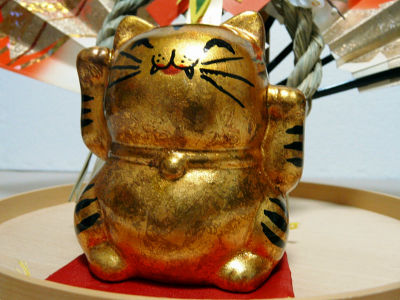 So, if you look behind you ......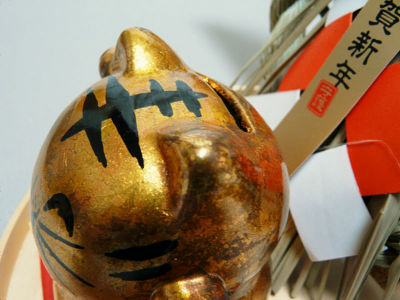 This hole is a piggy bank. I wish you lots of money.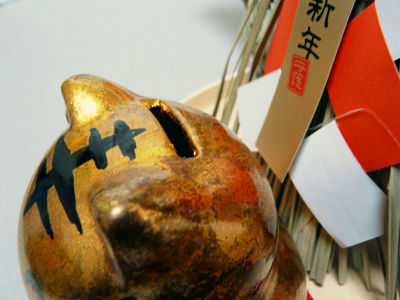 "Look at GIGAZINE! I will not waste it! I will spend money for everyone! I will do my best this year too!"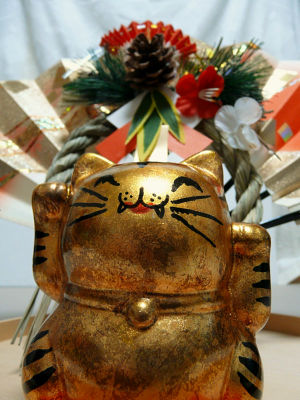 So here is Kadomatsu & Ogina & Sakebu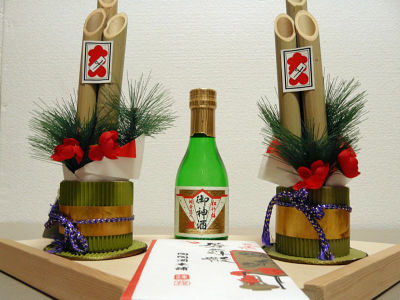 Kadomatsu is a 100 yen shop. The middle liquor is 298 yen (with gold leaf), 100 yen wrapped in slaughtered paper is sold at Jusco.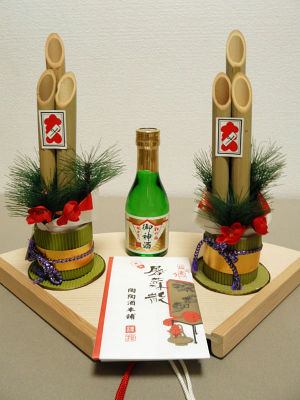 Like this.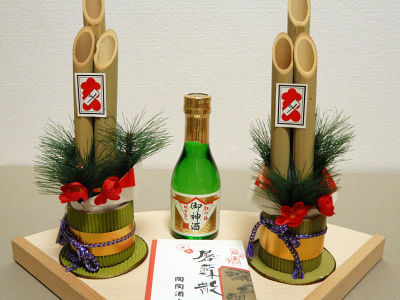 If you have a trackback of New Year's greetings, please visit this page.