"Mike loan film" will be given to visitors of "Theater version Macross F - Itzwarin no Uta Hime ~", "Such a gift is rare, rare!"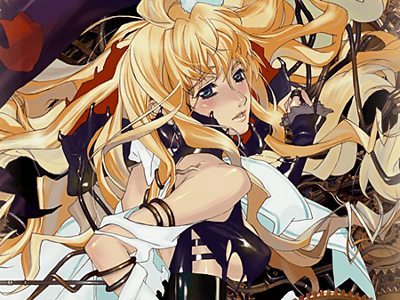 Published from November 21,Achieve 220,000 mobilization at the beginning of DecemberThe movie "The Movie Macross F - Itwa Noino Uta Hime ~". It is said that the attendance mobilization of 250,000 people was achieved by December 22 (Tuesday), and as a gift to commemorate this, from those who watched the movie at the theater from Friday 25 DecemberMacross Frontier Movie The Movie"Will be sent.

Details are as below.
Memorial breakthrough of 250,000 people! "Movie version Macross F Microphone love film" present campaign!

"Theatrical version Macross F - Itzwari no Uta Hime -" is released on 21 November,On December 8, we achieved 220,000 people mobilization, It is said that by December 22, the audience mobilization has reached 250,000 people.

To celebrate the mobilization of 250,000 people, from December 25 (Friday) to those who watched "Movie version Macross F - Itzwari no Uta Hime ~" at the movie theater, as a decultiable Christmas present unique to the movie "Movie version Macross F Microtone Film "(film cutout) is given as a present. The following cinema is where gift campaigns are held.

Cinema Sunshine Ikebukuro
Shinjuku Baltic 9
TOHO Cinemas Roppongi Hills
United · cinema settlement
United · Cinema Toyosu
Tachikawa Cinema City
109 Cinemas MM Yokohama
TOHO Cinemas Lalaport Yokohama
Kawasaki Cinechita
Warner · Mycal · Cinemas New Yuriigaoka
Keisei Rosa 10
TOHO Cinemas Ichikawa Colton Plaza
MOVIX Saitama
United · cinema entrance
Shizuoka Toho Kaikan
Cineplex Tsukuba
MOVIX Utsunomiya
United · cinema Maebashi
United Cinema Sapporo
Sugai Cineplex Sapporo Theater
Sendai Forum
109 Cinemas Nagoya
Fushimi Million seat
MOVIX Miyoshi
Cine · Libre Umeda
Namba Parks Cinema
Warner · Mycal · Cinemas Ibaraki
MOVIX Kyoto
Cine · Libre Kobe
United Cinema Canal City 13
United Cinema Fukuoka

In terms of cut out film, it is a film cut out of the enclosure benefit of DVD of "Evangelion New Theatrical Version: Introduction" released in 2008Rei Ayanami's smiley film has a premier price of 150,000 yen or moreAlthough there was a case called "What kind of film can I get?" Film is limited in quantity, so it may be better for a person wanting to go to the target movie theater earlier.