I have seen how jeans are being made at the unknown sacred place "Okayama" of the jeans world with the world's top class technology [Jeans Processing Factory Edition]


At Kojima, Kurashiki-shi, Okayama prefecture, which is said to be the sacred ground of domestic jeansI showed you what kind of "Silicon Valley of Jeans" isHowever, as Betty Smith told me to introduce the factory which is doing the used processing of jeans etc, I had him visit there too.

Here I got a glimpse of what is really behind the industry, which is completely different from the fancy image of the fashion industry.

President Oshima of Betty Smith introduced me to the jeans processing factory in Okayama city "Wells"was. Wells seems to undertake the processing of all kinds of jeans, from overseas super brands to private brands that are not generally known.

Wells Co., Ltd
http://wellsnet.jp/

The factory exterior looks something like this.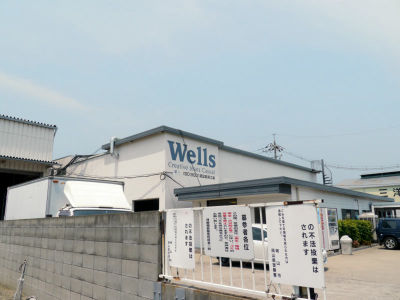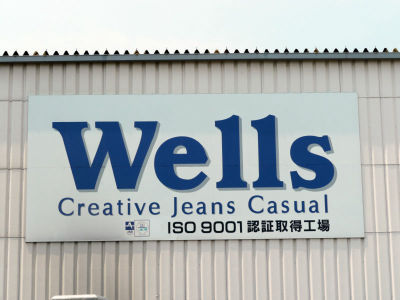 So we decided to show you inside.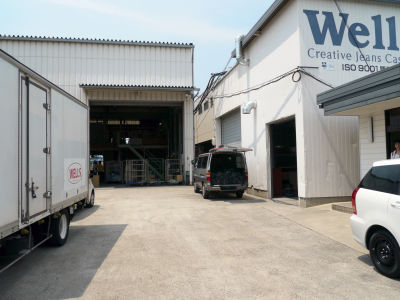 Inside is like this. A world different from glamorous feeling from the word fashion.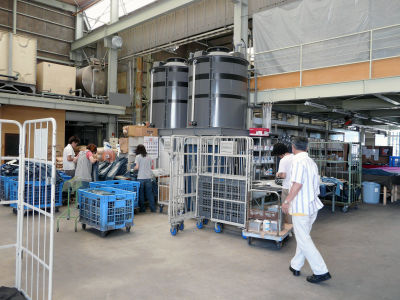 This is a sandblasting process which blows a large amount of sand and fine glass beads and drops the dye on the surface.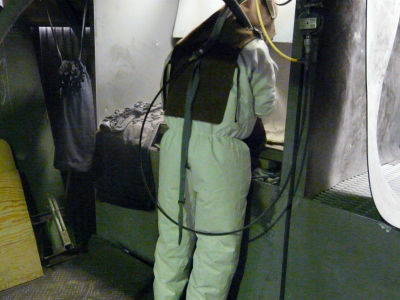 Because quite a bit of particles are being jetted out, it is considerably dangerous to approach near without attaching anything.



A workplace where jeans waiting for processing are stacked.



Removing the sand will make the old texture that seems to be like this, despite the new item.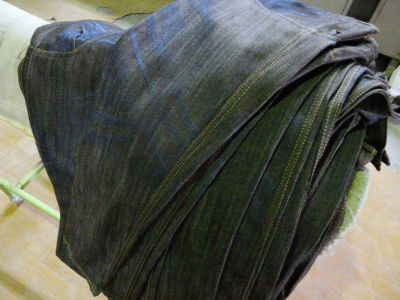 Work to get a sense of damage by scraping the pants of the trousers with a file and deliberately fraying.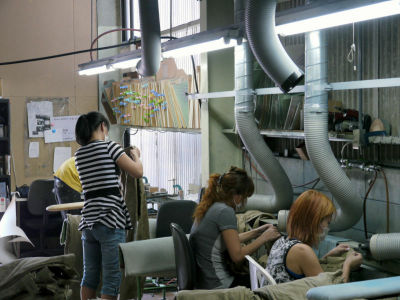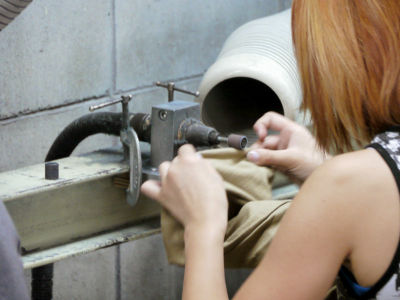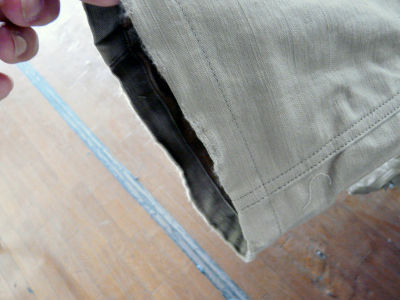 A state of beard processing that reproduces the unique wrinkle appearing on the chain part of the leg.



Make a beard shape in advance and use it to make beards.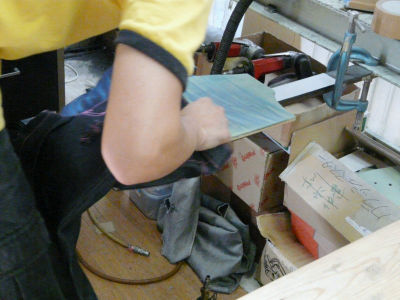 Some of the molds we have made so far are slippery.



Painting processing. If you merely skip the paint, you can do it to the machine, but by doing it by hand, moderate variations will be born. Since it does not become a commodity even if there is the largest difference, it is necessary to set aim and dispose paint exactly, it seems that it seems to be simple work that requires considerable skill.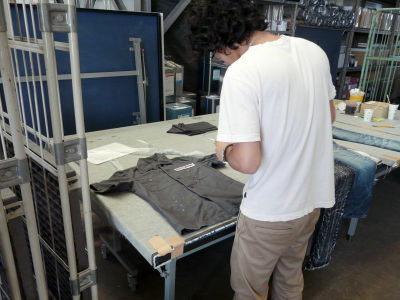 The color of paint is prepared each time it is prepared.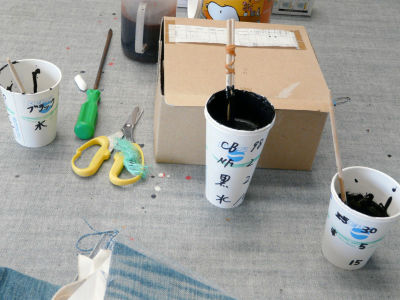 This is a device that performs stone wash processing which drops the color of the jeans with friction of stones.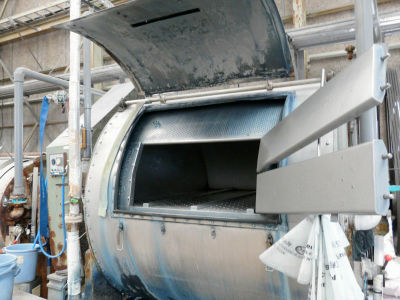 The inside looks like a drum type washing machine.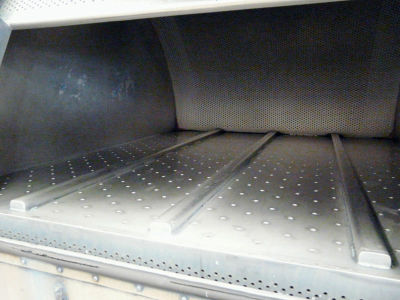 A stone to put in the device. There seems to be various kinds of stones, what kind of things are trade secrets. It is said that the finish quality will change depending on the combinations and amounts of stones, and it will be able to produce a unique texture.



I put a stone in the device and it looks like this.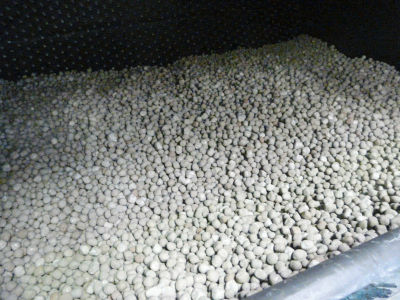 Equipment used for testing of stone wash processing. There were something that included only 2 or 3 jeans, from one that only contains jeans.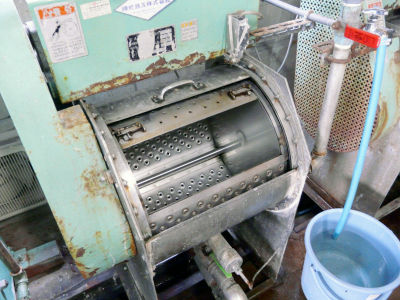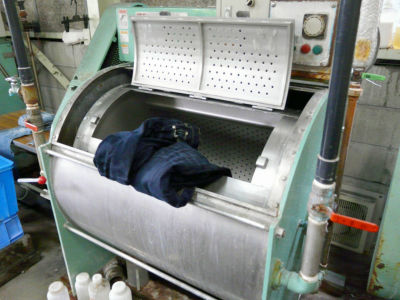 Washing machine to wash jeans after processing.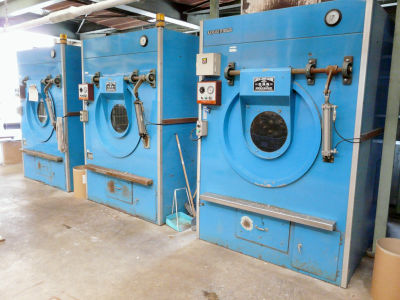 The shooting ended as it was a trade secret more than this. Jeans processing has countless technologies, but it seems that it can not be opened much because there are many parts that can easily be managed.

In the past, there was an image that mass production is collectively carried out at the factory in the factory, but in fact it is true that companies specializing in each process such as manufacturing and processing bring their own technologies It seems to be. Also, although it is more efficient to integrate all the processes to make mass production, in order to maintain high quality which is the popularity of domestic jeans' popularity, specialize the process like this I understood that it is necessary.

Also, many people who like jeans are committed to wearing a wide range of age groups from young people to older people, so it is also an interesting situation unique to jeans that there are fewer ups and downs than other fashion items I understand.

Recently, super cheap jeans such as Seiyu and Don Quijote are talking about, but on the other hand, attention to jeans like hundreds of thousands of yen sticking to each one part gathers both extreme character Jeans which is a fashion item with. I wonder if we will continue to maintain a firm position in the fashion industry.