A fantastic underwater cave on the Yucatan peninsula with a river although it is in the water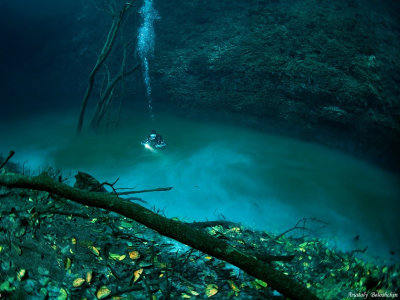 A picture of the underwater cave in the Yucatan peninsula facing the Caribbean Sea which is a mysterious sight that there is a river drifting in the water. Together with highly transparent water, it is a place like a dark woodland that seems to come out in fairy tales, bringing out a fantastic atmosphere.

Details are as below.
Anatoly Beloshchin Site | Сайт Анатолия Белощина.

These are photographs by Anatoly Beloshchin, which is a scene that I can not imagine underwater.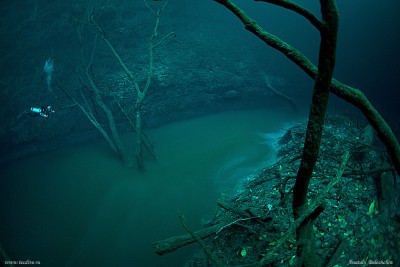 Because there are some people donning with a cylinder, you can see that it is barely underwater.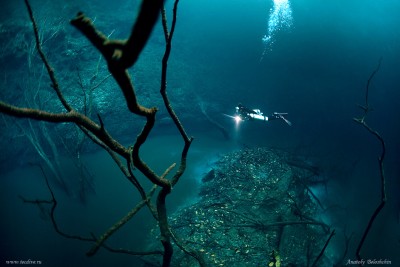 A picture that seems to be a poster of a movie as it is.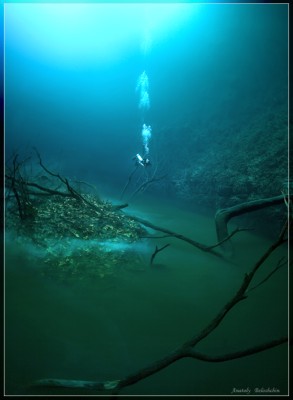 Dive into the river underwater.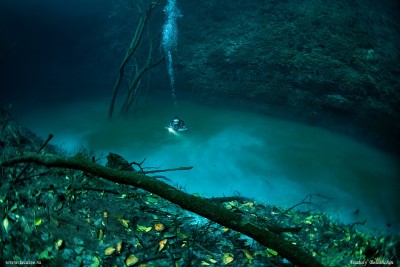 This is called Angelita on Yucatan PeninsulaCenote (underwater cave)The cloud that looks like a river is the hydrogensulfate generated from a decaying plant. It seems that there is freshwater on the layer and seawater under the layer, which is about 30 meters thick.

A movie of people who jump into the clouds in the water.
YouTube - Stefan jumps into the sulfur layer in Angelita cenote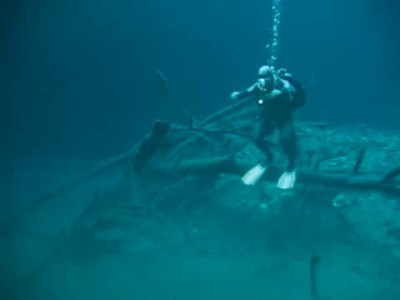 The sea seems to be feeling like an ordinary forest.
YouTube - Cenote angelita

in Note, Posted by darkhorse_log