Part of the next-generation Nintendo DS and next generation PSP specifications turned out, processing capacity has improved dramatically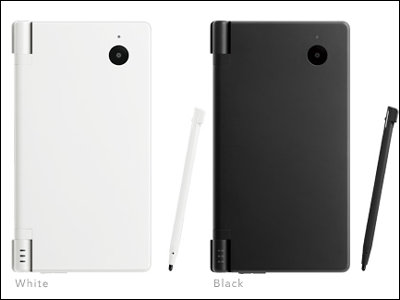 Nintendo's Next-Generation Nintendo DS also supports HD videos and high-quality gamesInformation such as "Tegra processor" installedAnd Sony's next generation PSP (PSP 2)Information that realizes processing capability close to graphic board for PCWas revealed one after another in October, but new information on the timing and performance of each actually appearing on the market became clear.

Details are as below.
In Theory: Nintendo DS 2 vs. Sony PSP 2 | Digital Foundry

Nintendo and Sony are currently focusing on developing next generation models of handheld gaming machines, according to the article on major overseas game information site "eurogamer".

And Nintendo is announcing the next generation NVIDIA's "Tegra processor" second generation model to "next generation Nintendo DS", but the first generation "Tegra processor" was released in 1999 3D While the shooting game "Quake III Arena" was able to display 35 frames per second with a resolution of 800 × 480, 2nd generation model realized 4 times processing performance.

However, according to the information revealed to "eurogamer" by the anonymous information source, although the next-generation Nintendo DS is a performance that can exceed Wii, from the viewpoint of power consumption and necessity, Nintendo is the second Tegra processor It is said that there is a possibility not to fully use the processing performance corresponding to the high vision of the generation model and the next generation Nintendo DS will be released without problems in 2010 from the development situation of the chipset.

For Sony's next-generation PSP, "SGX 543 MP 4" which quad-coreed the graphic chip "PowerVR SGX 543" of Britain's Imagination Technologies, which has processing capability almost equal to or higher than that of the second generation model of Tegra processor Although it will be adopted, it will realize processing capability located between the original Xbox and Xbox 360, but revealed that it will appear in 2011.

Apparently next generation PSP will be released in 2010 "METAL GEAR SOLID PEACE WALKERAndBiohazard's new workIt seems that it will come out after the title such as is exhausted.

In other words, the new models such as "PSP Go" and "Nintendo DSi LL" released this year seem to be positioned as "a connection until a new model adopting a new platform appears" to the last.
in Game, Posted by darkhorse_log