Nintendo releases a new type of Wii with Blu-ray next year, or games that support full HD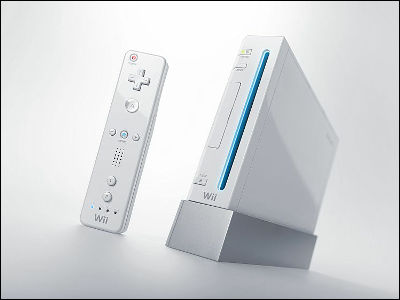 The other day,Nintendo will release a new Nintendo DS that has become a big screen and the "Nintendo DSi" which strengthened anti-magic countermeasures will be released and the Nihon Keizai Shimbun reportedHas gathered a big topic but the information leaked that there is a possibility that a new type Wii that can play games that support full HD with a Blu - ray drive newly next year will be released next year.

Although it is information that does not leave the area of ​​rumors to the last, Nintendo is concerned about the time of introduction of Wii corresponding to Hi-Vision"It will be put in when Hi-Vision becomes popular all over the world", said in JuneTherefore, it may be a conceivable story, depending on the trend of global spread of high definition television.

Details are as below.
MAXCONSOLE - Nintendo Wii - Exclusive: Wii 2 specs leaked, Blu-ray enabled and 1080p support?

According to the overseas game information site "MAXCONSOLE", a person named "Artik" who has provided MAXCONSOLE leak information including numerous internal information so far is "In the third quarter of 2010 Nintendo will simultaneously release Wii's successor models worldwideIt is said to have offered information saying. Incidentally, official announcement of successor model will be done extensively one month before release.

The source of information is regarded as the marketing department of Nintendo's French corporation, and the succeeding model of Wii can play games corresponding to full HD of 1080P in addition to conventional resolution games by installing Blu-ray drive In addition to that, it will be able to watch Blu - ray video software. In addition, it is said that there is also an aim to prevent piracy in the background of adopting a Blu-ray drive.

For IBM who developed PowerPC-based "BroadWay" processor for Wii,Nintendo and Freescale Semiconductor in collaboration with Nintendo in the Wii business ordered a large number of work such as system and technology developmentIt is clear in July, but is there some relationship?

We also ordered a large amount of orders from IBM at the same time and then we are manufacturing parts for PS 3We requested OEM manufacturer in Taiwan to increase production significantlySonyIn August we announced the new PS3 which succeeded in thinning and weight reduction and became low priceOnly in the future development will be very concerned.
in Game, Posted by darkhorse_log