"Motor Lounge" of Tokyo Motor Show 2009 collecting valuable vehicles - Concept car, famous car editing -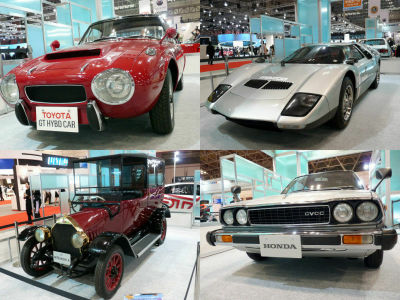 This year's event was held for the first time in 2 yearsTokyo Motor ShowBecause overseas cars such as Ferrari and Mercedes canceled the exhibition, honestly it is undeniable that there is an impression that it is too much space and it is scarce.

Instead, plan exhibitions are enriched. Very rare vehicles such as the concept cars exhibited at the past motor show and the machines that battled races in the world were displayed as "motor lounge".

Details are below.
Motor Lounge. You can see the exhibition while relaxing sofa etc. are placed inside.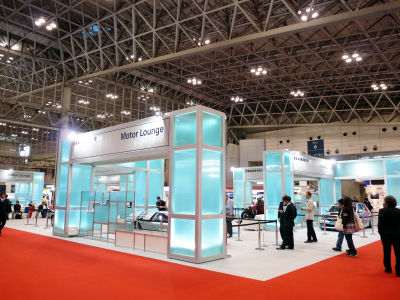 Toyota Sports 800hybrid.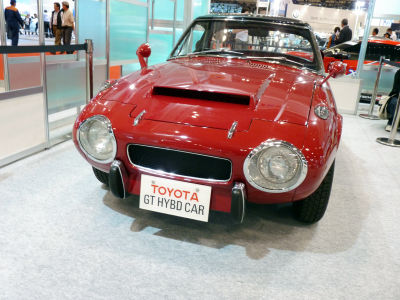 panel. It was exhibited at the 22nd Tokyo Motor Show in 1977 as a hybrid type car running with gas turbine engine and electric motor.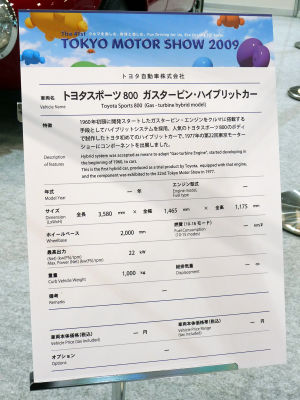 front. Unlike the base car known as "YOTA 8", a large air intake is opened in the hood.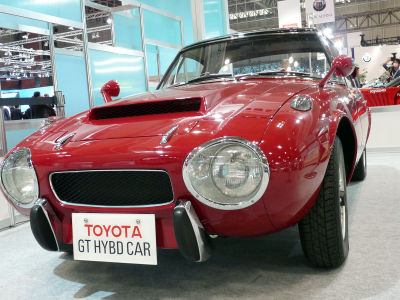 Left side. In order to reduce air resistance, a considerably thorough design was done.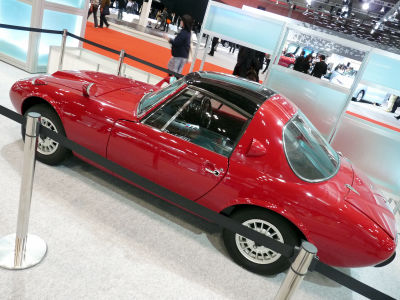 Interior that makes you feel the times.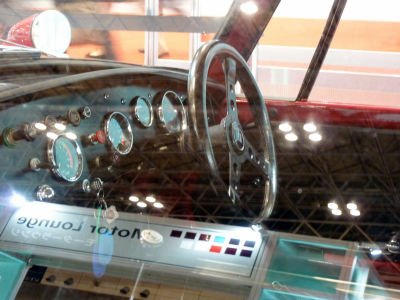 It is valued as an outstanding work of small sports car made in Japan of the 1960s with manageable size and power.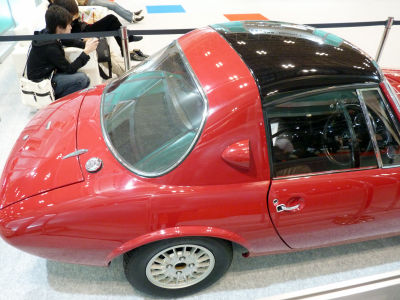 From the back.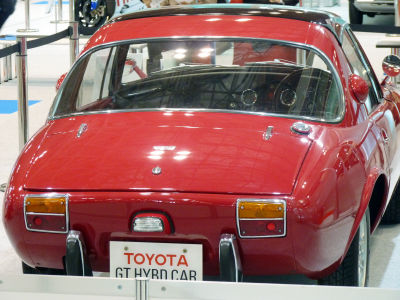 Mitsubishi type A. Coupe show-fur type body with the upper part of the side of the driver's seat opened and the audience seats closed.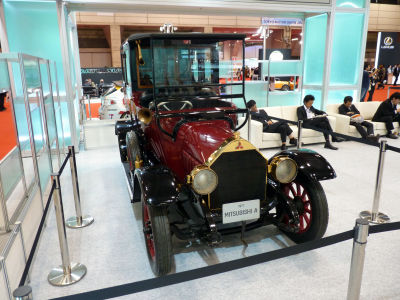 panel. It is said that it was made with reference to European car in 1917.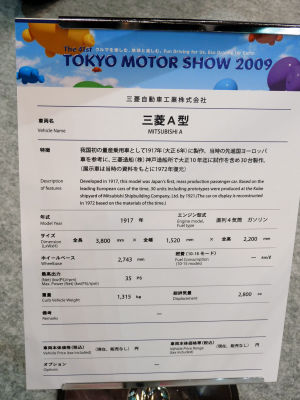 We produced 22 cars including test cars, 12 of which were sold.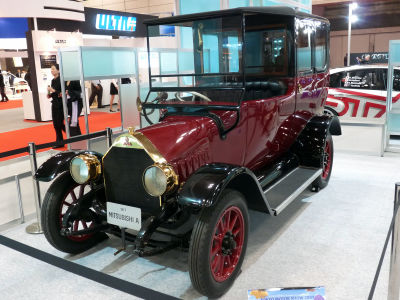 From the left side.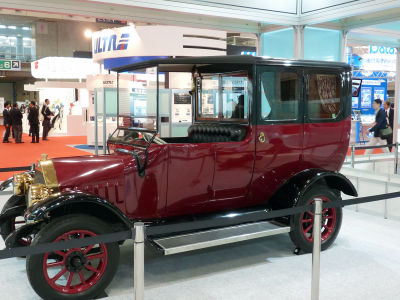 It is almost a coach.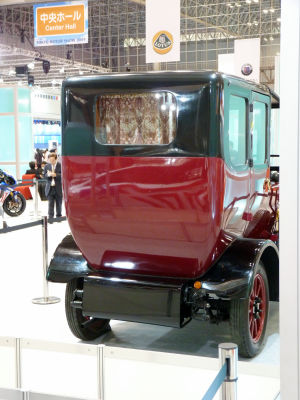 Mitsubishi mark.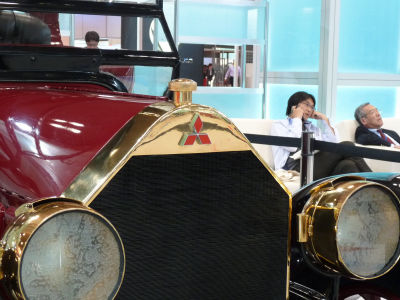 The driver's seat is like this.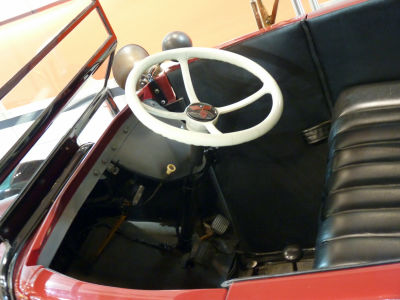 Horn and manual brake are arranged on the outside like this.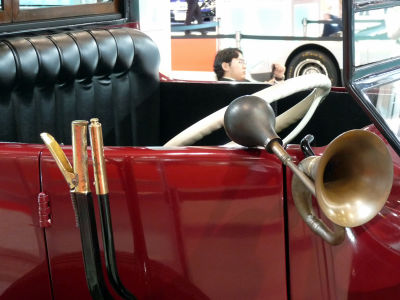 A golden trumpet-shaped voice tube extends from the guest room.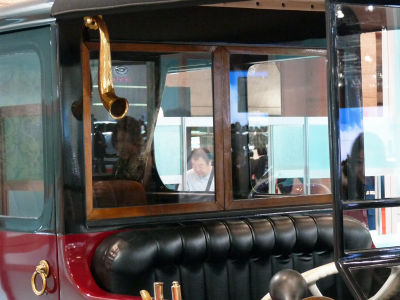 Mazda RX - 500 It was a concept car that was announced at the 17th Tokyo Motor Show in 1970.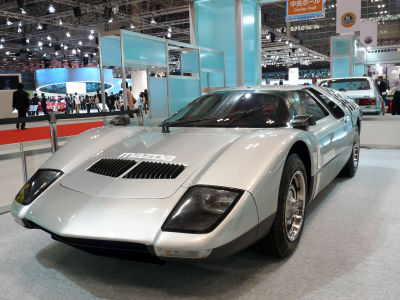 panel.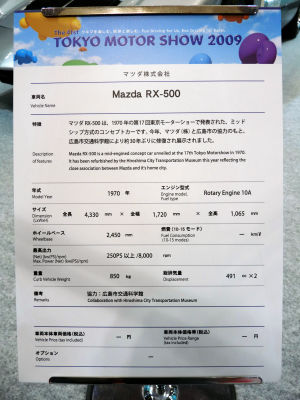 We mounted a rotary engine in the midship and was able to run at a maximum speed of 250 km / h.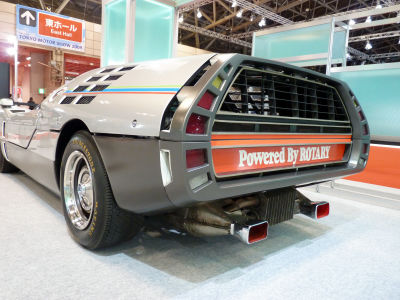 Filling port with old type emblem.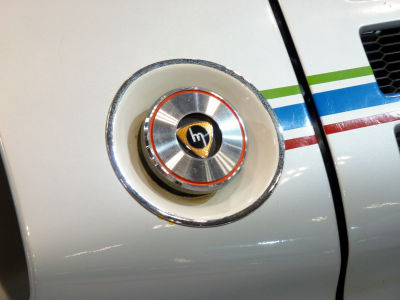 Honda Accord CVCC. The 1600 cc engine which stroked up the 1.5 L engine for the Civic was able to drive clearly.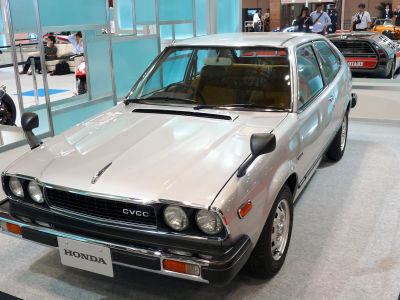 panel.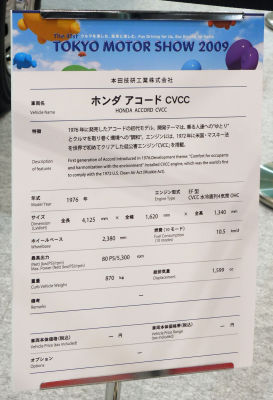 At the time it was the world's most strict in the world, with the CVCC engine which cleared the exhaust gas regulation law of the United States Muskie Law, which was said to be impossible, firstly cleared.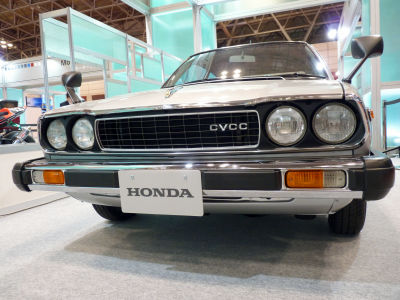 On 7th May 1976, it appeared as a medium-sized 3-door hatchback car.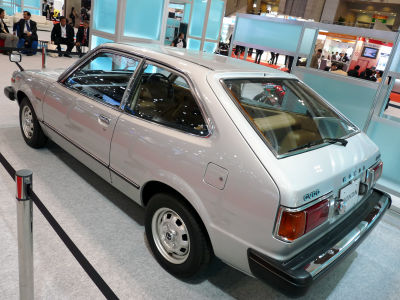 It seems natural, but it is a hand-cranked expression rather than a power window.