12Mpix camera and Touchscreen! Quick Hands-on at "AQUOS SHOT SH003" cell phone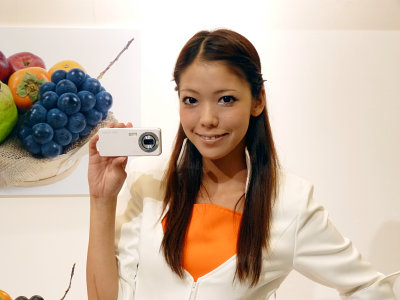 KDDI brought the first 12.1Mpix camera phones to their lineup. Sharp's AQUOS SHOT SH003 is one of these lineups with 12.1Mpix camera and touch panel to enable easy photo shooting.

Here's some video of actual operations and tons of images.

The AQUOS SHOT SH003, with 12.1Mpix camera.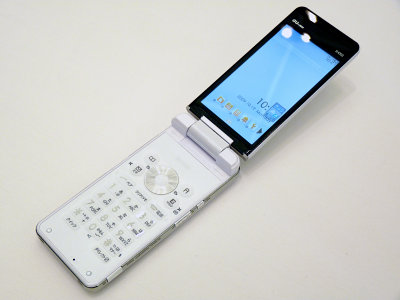 Back.


Left side.


Righ side: back light button and camera shutter are placed here.


Closing.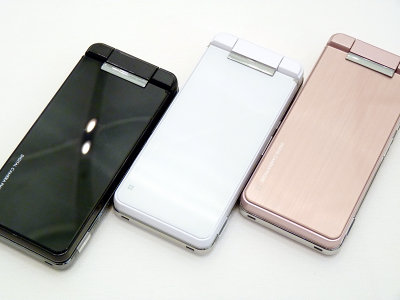 3 colors are available.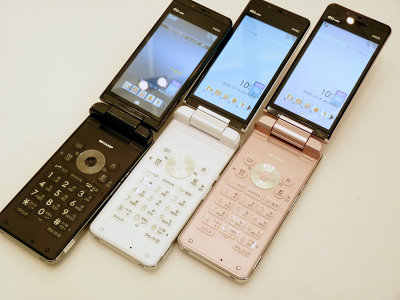 Touch-panel operation.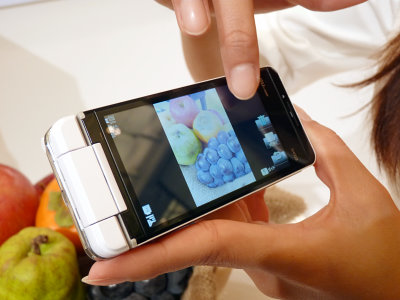 Viewing photos with the touch panel.
YouTube - Touch panel operation on KDDI's AQUOS SHOT SH003


The actual shooting using the touch panel.
YouTube - Shooting on KDDI's AQUOS SHOT SH003


Related Post:
Quick Photo Review on KDDI'S "PLY" and "PRISMOID" handset for "iida" line - GIGAZINE

High Resolution Images of KDDI's "iida" 2nd series - GIGAZINE

KDDI's 7GB "biblio" cell phone with large touchscreen E-book Reader for Booklovers - GIGAZINE