The complaint by the copyright organization saying "It is copyright infringement to pay ringtone of mobile phone and additional fee is required" is rejected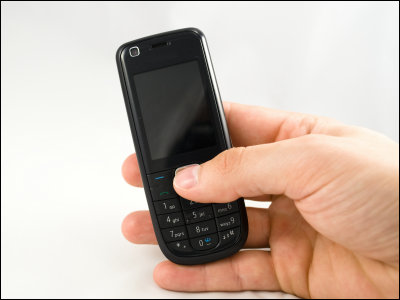 Users can use the ringtone in public places for services such as "ringing melodies" and "ringing" that can use favorite music as ringtone of mobile phones. Playing music and movies and screening " It is infringing the entertainment right "and as it is necessary to pay additional copyright feeThe rights holder organization appealed in JulyHowever, it became clear that the complaint was dismissed.

It is an appeal that it will be imposing a new burden on the user if realized, but why was it rejected for why?

Details are as below.
Court Rules That Phones Ringing in Public Do not Infringe Copyright | Electronic Frontier Foundation

Established in 1990 to protect the freedom of citizens in the Internet and networked society "America's"Electronic Frontier FoundationAccording to the release announced,American Composer Lyricist Publisher Association (ASCAP)Is alleging against the Federal Court that the appeal "Cell phone users violate copyright law every time they ring ring tones in public places" has been dismissed.

ASCAP's complaint alleges that users ringing ringtones in public places infringe on "entertainment rights" playing music and movies and so on, so one ringtone melody paid by mobile phone companies In addition to the copyright fee of 24 cents (about 22 yen), it is necessary to pay additional copyright fee.

And the Federal Court stated that "ASCAP is not responsible for users and cell phone companies as they are not copyright infringement because users are not ringing cell phones intended to obtain profits" He said that he dismissed the allegation.

In response to this ruling, the Electronic Frontier Foundation says, "As users using ring tones ring a ring tone, it is not a copyright infringement, so listening to car stereos with the window of the car open for copyright infringement We are insisting that ASCAP, which tried to let the camping grounds pay the copyright fee on the assumption that there are people singing around the campfire, keeps checking so that similar complaints will not occur .
in Mobile, Posted by darkhorse_log