I tried staying at "Best Western Shinjuku Astina Hotel Tokyo" in the center of Do in Shinjuku Kabukicho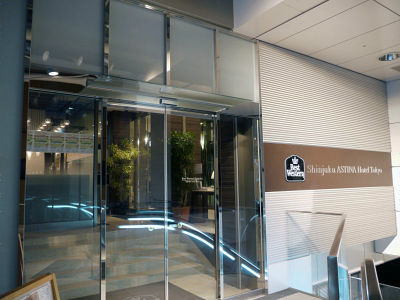 As a result of investigating as to which hotel is better to participate in the interview in Tokyo & launch of certain animation, this "Best Western Shinjuku Astina Hotel TokyoIt seemed quite awesome so I tried it overnight.

Shinjuku · It was just opened in March 2008 in the center of Kabukicho, and it is a good location like JR Shinjuku Station 8 minutes walk, but "Older brother, what is it?" "Good child is there, Danna" It is the place where tried courage in various ways because it is the middle of Kabukicho where typical typical customers and so on are like mountains. I guess the hotel is about 10 meters away! Since it was just before that, it was hard to have a customer with almost every 1 meter.

That's why it's for people who do not even like that, but I actually checked what the room is like. Movie & Photo Review from below.
Best Western Shinjuku Astina Hotel Tokyo
http://www.bw-shinjuku.com/

The address is 1 - 2 - 9, Kabukicho Shinjuku Ward. It is close to Shinjuku ward office around this as seen on the map.

View Larger Map

The appearance of the building looks like this, there is a convenience store on the first floor, very convenient. The entrance of the hotel itself will be on the 3rd floor, and you will go to the entrance with an elevator or an escalator.

View Larger Map

That's why the front desk is on the 3rd floor so stay up this way.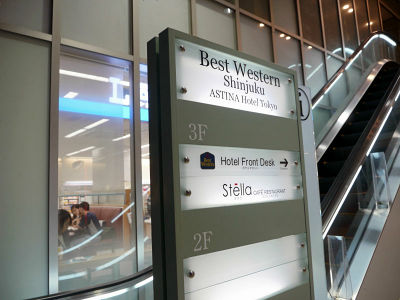 This is the entrance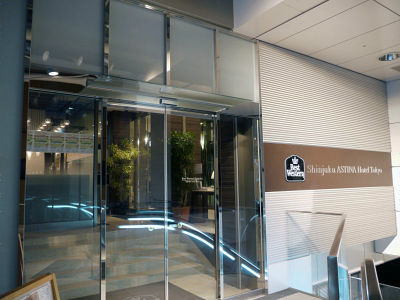 A state of the front. There is another same thing on this left.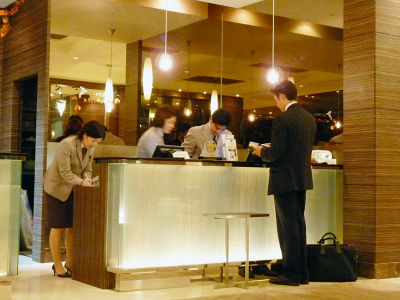 It became the 9th floor room this time. Elevator hall on 9th floor.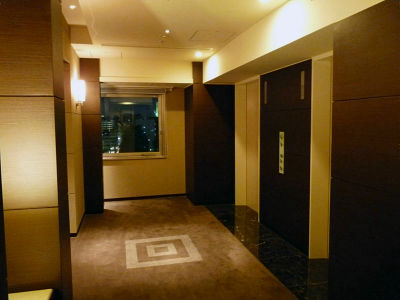 To Room 904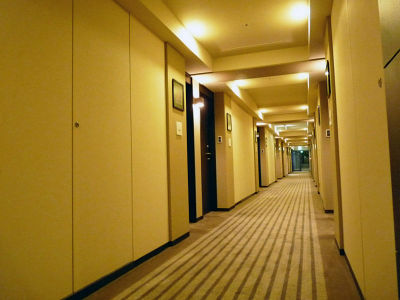 Here is 904. This time we used a non-smoking Standard Single, 17.5 sq.m., a double bed width of 140 cm, free internet connection, Rakuten point 10 times reduction, limited time plan, one person 16,600 yen per room.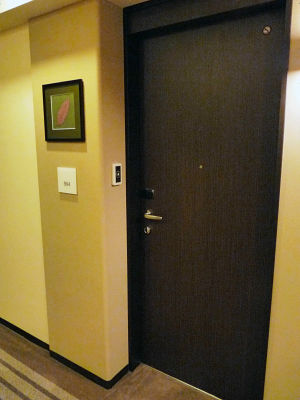 The layout of the standard single has become like this and it feels pretty neat.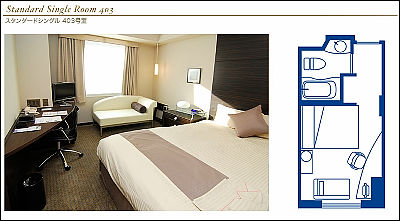 Since it unlocks with the non-contact type card key, it is OK just by holding over.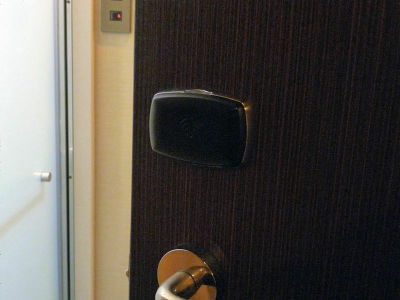 The card key is OK here. Lighting etc will be available.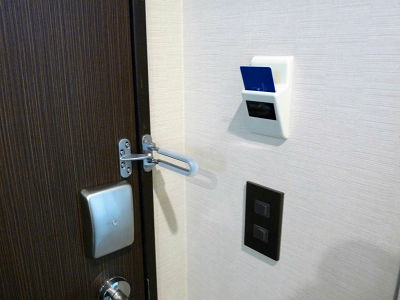 In the room seen from the entrance is like this. As long as I confirmed the layout of the single, it is 2 patterns, it is the same as the previous drawing, or the left and right are reversed like this room.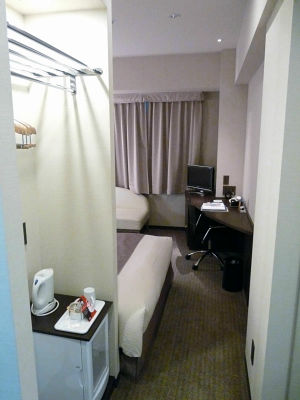 Let's go round a room for the time being with a movie.

YouTube - Best Western Shinjuku Astina Hotel Tokyo 01


The wall on the right hand side enters the mirror. Great.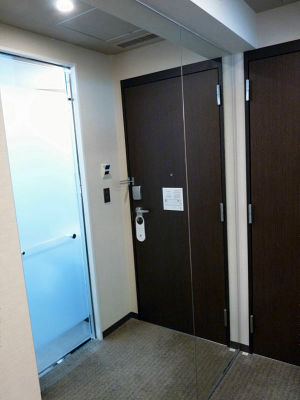 On entering the bus and the toilet door on your left.



Such positional relationship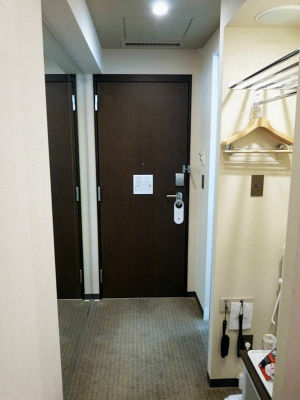 Open and enter. The door is a foggy glass type, with some clearance above and below being ventilated for ventilation, it can be opened and closed without catching even with laying a towel under the feet. It is a strange door that you can see after ingenuity.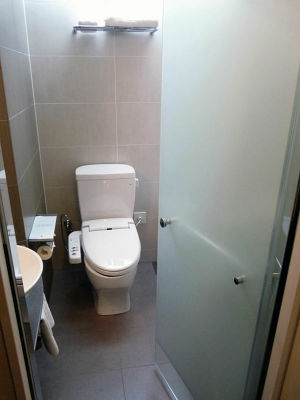 Washbasin part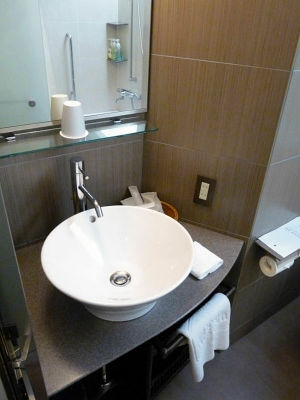 Although this type looks cool, it is pretty easy to use in practice.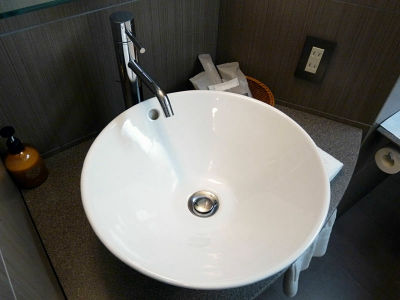 It has become a common layout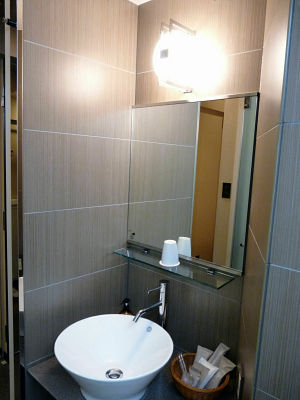 In the feet are undressing baskets and dryers.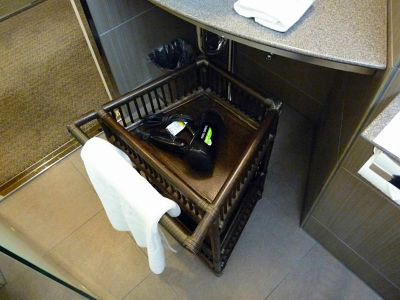 Amenities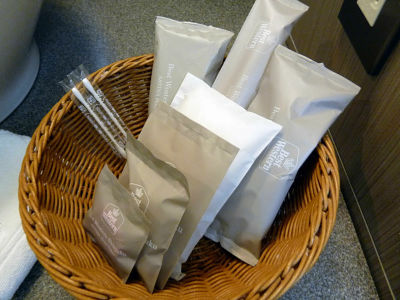 Bidet toilet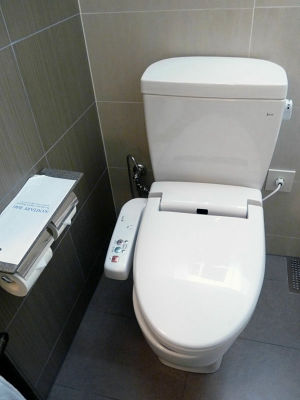 And a bathtub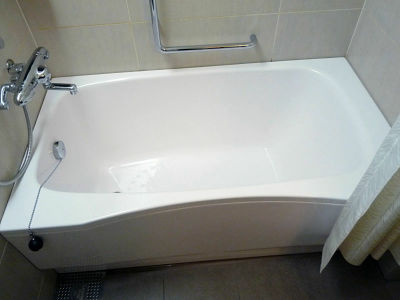 shower. The lighting is indirect lighting type.



It has a handrail with such feeling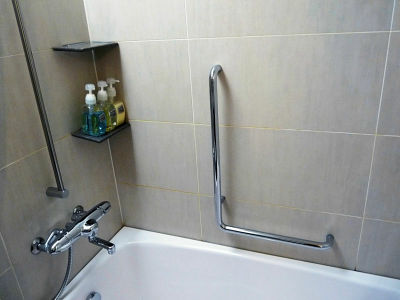 Shower head can be switched to 3 stages of Soft, Normal, Massage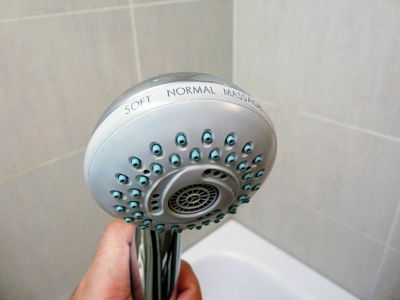 The part to fix the shower can be steplessly adjustable in height, so you can bring it to a position suitable for your dignity. Actually, this is pretty useful.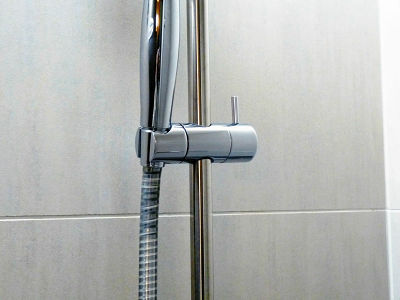 Body soap, shampoo and conditioner are stationary type. For individuals who like individual packaging type it may be out, but individually I like this type can use a lot of mountains, and I like split because they can take a shower many times. It is kind that being of the type that the remaining amount is visible.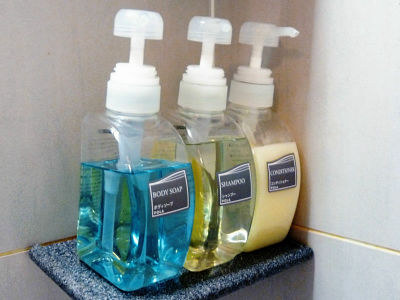 Shower curtain. It is not a sticky vinyl that is common, it is a type that is solid even in thin cloths, and there is a little luxury.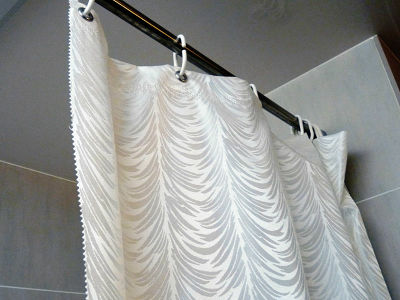 Next is the closet part. In order to make the best use of the area, it seems that the door has drilled away and there is no door. The characteristic of this hotel is that the goodness of such drunkness is obscured and obscured here.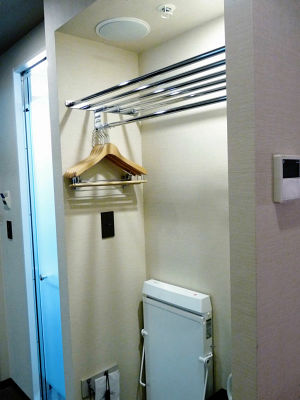 There are five hangers, a shelf part and lighting on the top.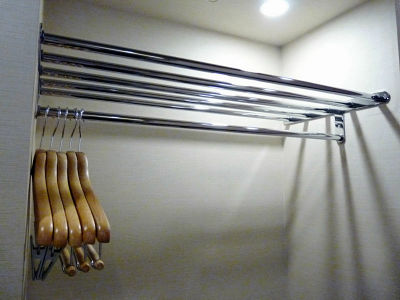 Trouser presser is standard equipment.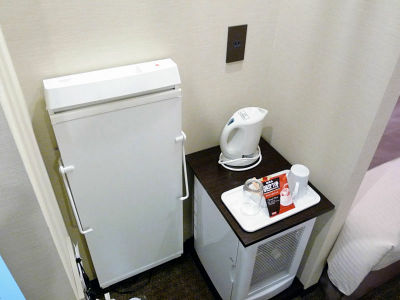 Slippers and so on. The thing like a mysterious wireless LAN access point where outlets are stuck is a receiver of the interphone.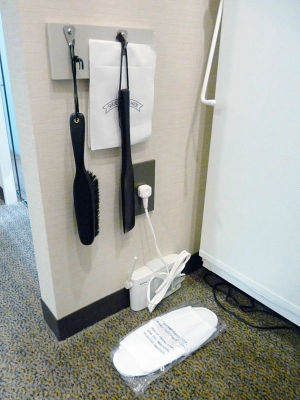 By pushing this interphone near the entrance you can call it like a convenience store.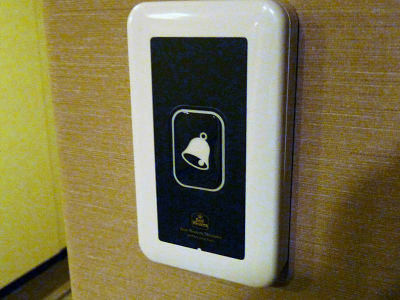 When I actually push it, it sounds like this.

YouTube - Best Western Shinjuku Astina Hotel Tokyo 02


On the mini fridge are a kettle and a cup for kettle.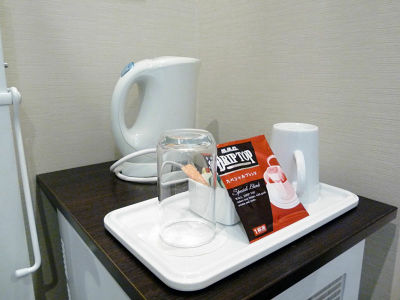 It is possible to boil up to 600 cc.



Coffee, green tea, black tea, sugar, etc.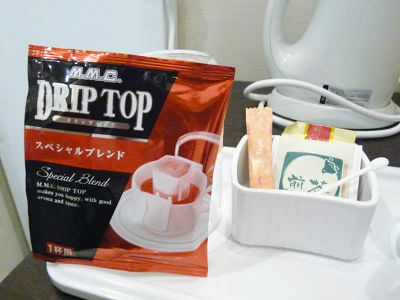 A refrigerator is not a type that closes automatically as it is often, but it is a type that is likely to be half open unless it is closed with the feeling that he pulls the handle and clicks on it. Attention must be paid that it is not a type that closes the door with a baton, it is not a type that will cool down to such a cancer gun.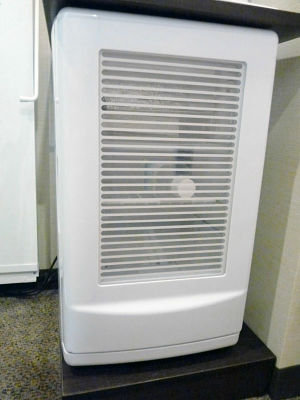 Inside is like this. You can store a plastic bottle by taking a door. By the way, I got a bottle of this water bottle free of charge.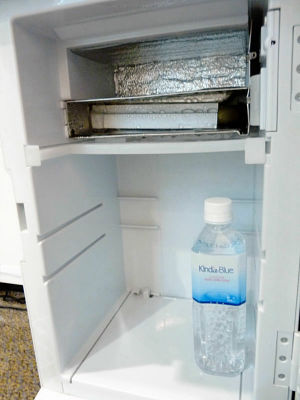 Next time I moved to a room with a bed and a desk.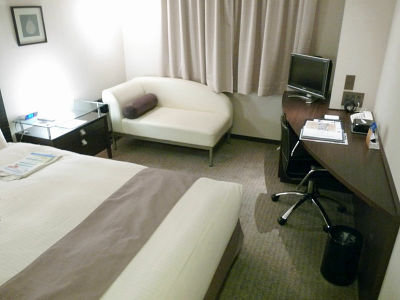 What is amazing about this hotel, this desk or chair. It is made to be able to work perfectly, there is not any endless purpose such as relaxing.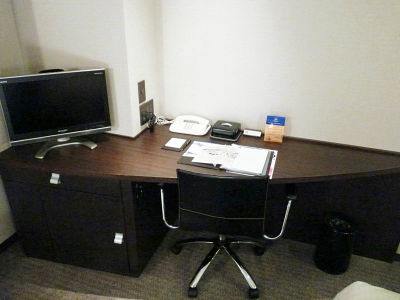 A chair of a fairly solid aircraft with adjustable height and armrest and caster. It is quite comfortable if you lay a cushion on the bed and make a round cushion on the sofa back. Is it the purpose of can making writers etc. at this hotel and letting them work?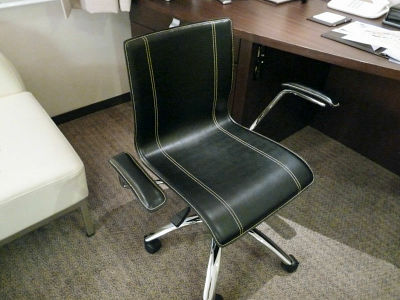 Internet is available for free, state where LAN cable is stuck from the beginning and can be used at any time. Unnecessary procedures are unnecessary, and you can use it as soon as you stab it. There are also two outlets. Or, because this room itself has pretty much electric outlets, it was pretty good to be able to recharge all the belongings such as laptops, mobile phones and digital cameras at the same time.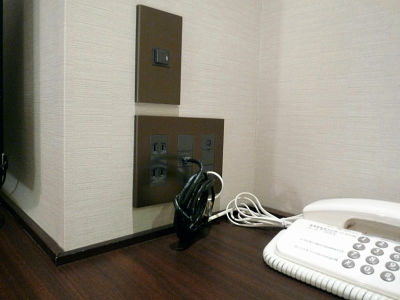 The TV is AQUOS of Sharp.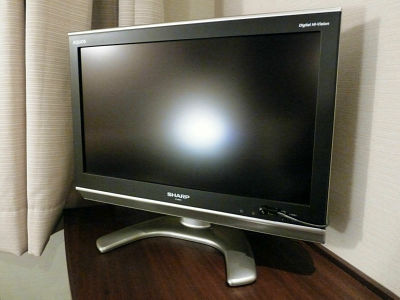 Drawer under the TV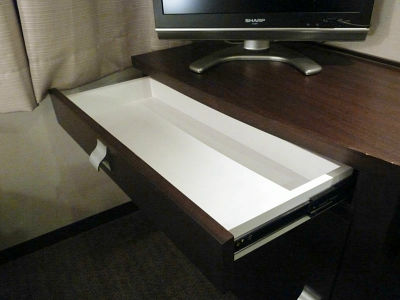 Below that. I put all the extra pamphlets etc. on the desk all together and secured space on the desk.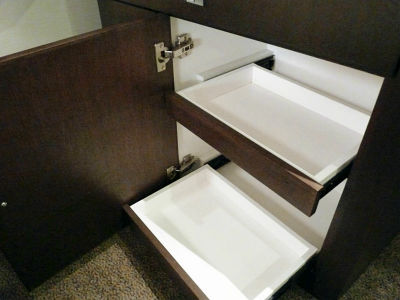 sofa. I think I can sleep here if I try. That columnar cushion is fluent.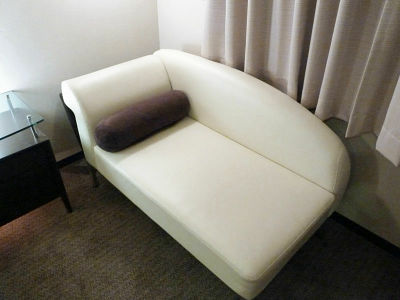 The luggage carrier was casually hidden behind the sofa.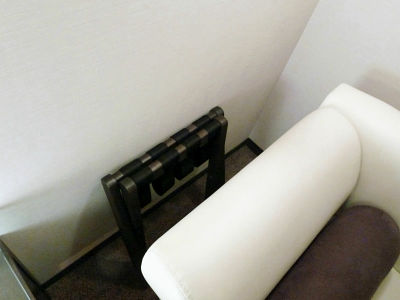 When coming so far, it feels like there is everything.



Illumination table at the side of the bed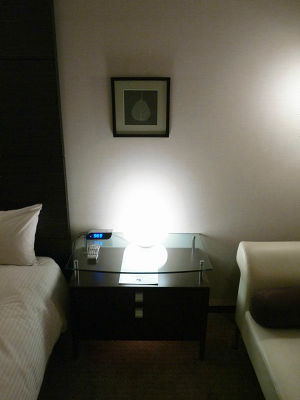 It has become a glass table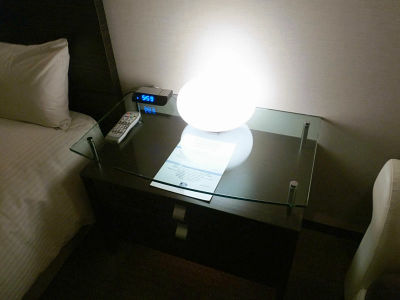 The alarm clock is like a blue LED and it's easy to use. The time was not significantly shifted (depending on the hotel, please be careful as there may be times when the clock's time is unlikely to be possible).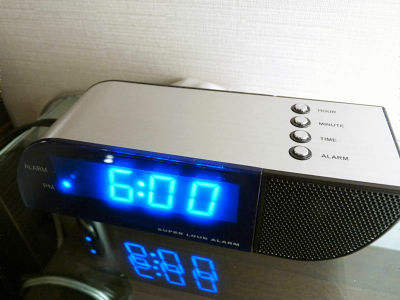 In the drawer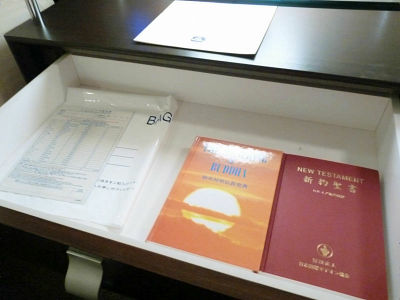 The safe is here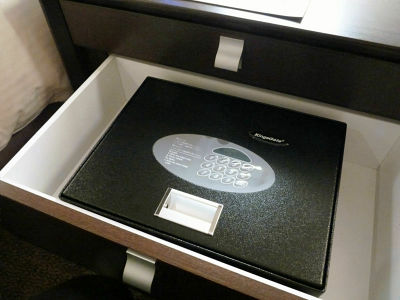 I opened it. Although it is not a power outlet type complete type that you can put a laptop computer indeed, it is necessary and sufficient.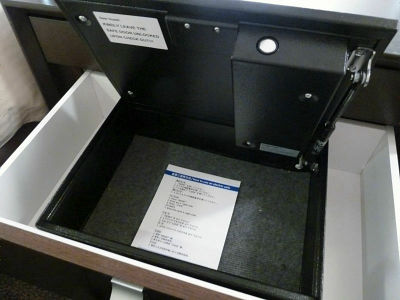 The air conditioner is not a central type but a system that controls every room. You can move by pressing "Drive / Stop" at the top right.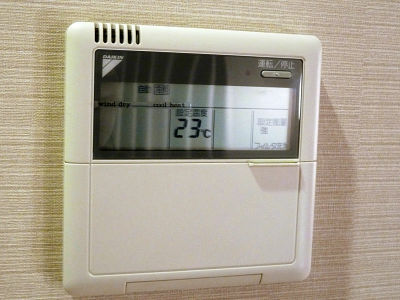 In short it is an ordinary air conditioner. But if it is an old type hotel, it may be troubled if this is not specially equipped, so it is high point that the temperature of the room can be finely adjusted.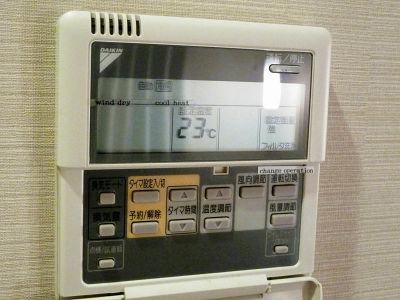 The bed is 140 cm wide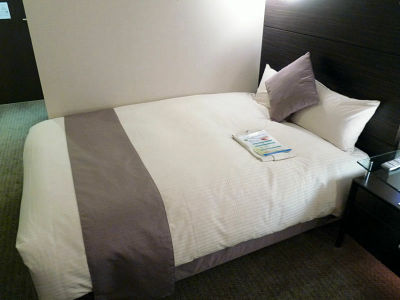 You can see it when you do this, but there is a height to the ceiling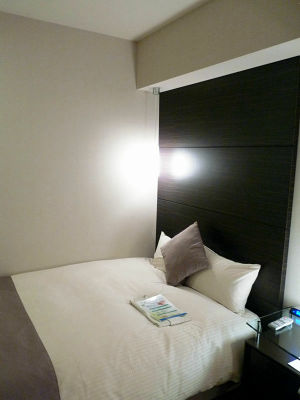 Two types of pillows + another one.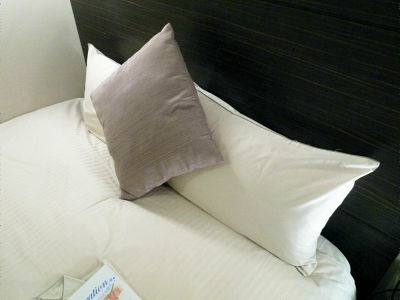 Something like pajamas.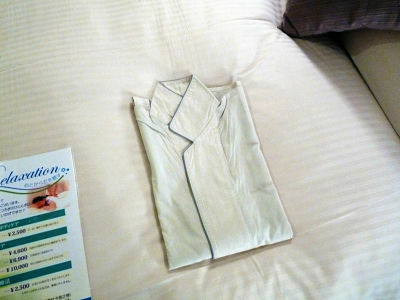 It was not too fluffy, not too hard, it was just like a good spring.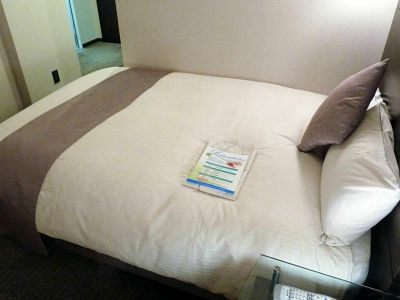 Like this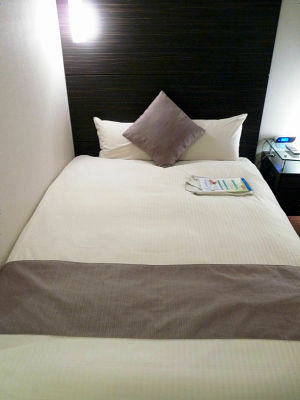 There is also a window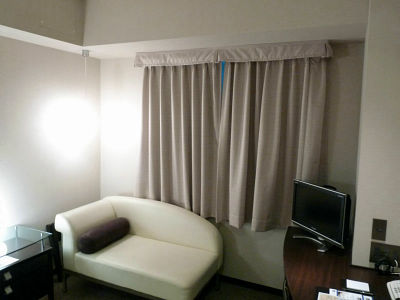 You can see Kabukicho if you open the curtain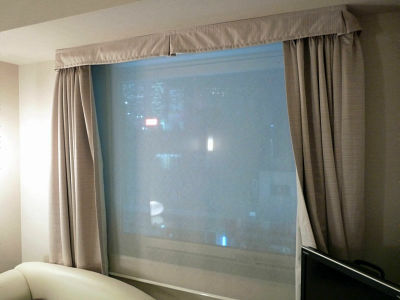 Let's open the blind when you do it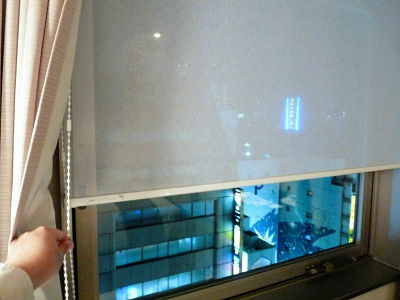 Somehow it is a night view that symbolizes the city called Shinjuku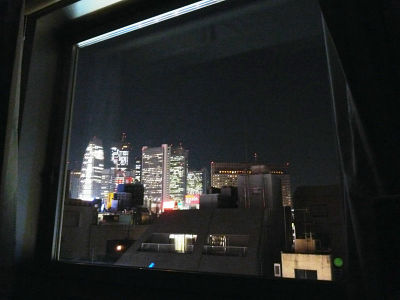 This is the front of the hotel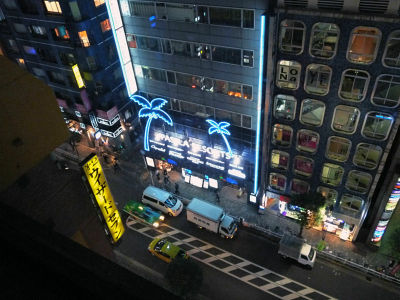 The road under the feet is full of customers, so we can not recommend it for people who are not tolerant, but from the price and the perfection of the room the pretty good sense is a high class.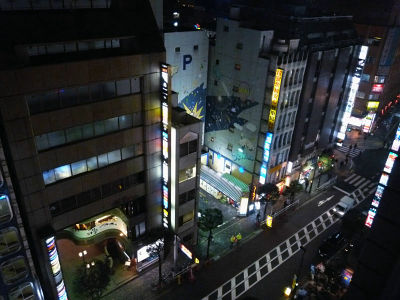 The most spectacular sight seen from the hotel is Kore. Super safety · Ultra-secure · Ultra high speed parking ... ....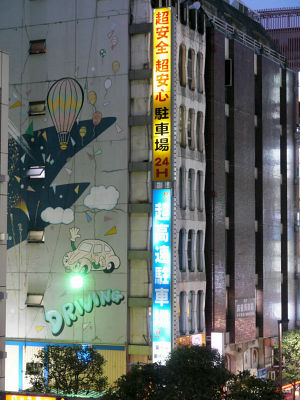 As a comprehensive evaluation, because the open is pretty new because it is March 2008, the top class among hotels we stayed at so far in terms of cleanliness and service quality, saying that this quality is not extraordinary at this price There was no exaggeration. Because the checkout time is standard at 11 am, it can be relaxed the next morning comparatively slowly, so it is quite high quietness because it is in the middle of a noisy Kabukicho de do not mean that the sound is concerned and can not sleep. It is a feeling that it sounds truly an extremely huge sound, but since there is no level of sound in the next room, it is not a problem. Both the desk and the chair are properly made and it is perfect for people who just want to sleep but also want to sleep after working at the hotel for a while.

If there are disappointing things, it is about the location environment which combines both merit and demerit. Even if it says, there is no customer pulling in while forcibly, just because I just call out a voice, if I think that the amount is larger than "Shinbashi", it is feeling like this is okay. As for the meal, the first floor is convenience store, so it is quite convenient. There is no fatal defect other than the location, in other words it is this location so it may be that it is the thorough service so far. If you have something to stay at near Shinjuku, if you think that there is no problem with this location, it is recommended that you have a better price than the price, so it is recommended.